Ultimate guide for moving to Bothell WA
If you're looking for a place to raise a family or just experience the suburban life of your dreams, then moving to Bothell WA is an excellent idea. This Seattle suburb has a lot to offer to its 45,000 residents. But if you're planning on becoming one of them, you're facing a big task – relocation. Certainly not the easiest thing you'll do in your life. With the help of the right Washington movers and some planning, however, your upcoming relocation to Bothell can go smoothly. If you take your time to do your research and get organized, you can have a pleasant and stress-free moving experience.
Moving to Bothell WA made simple
We'd all love for relocation to be easier than it is. If we could just magically imagine ourselves in our new home and have the dream come to life, that'd be perfect. But that's not how it goes in reality. In reality, you have to find a new house, pack, drive to your new address, unpack, settle in, and do a million other small tasks that make up relocation to Bothell. Unfortunately, it is unavoidable that you will have to put in the work. But you can always work smarter instead of harder!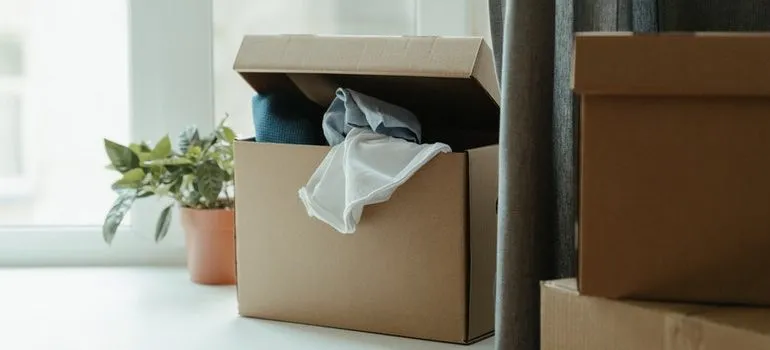 Get help from professionals
The best way to make any move easier on you is to hire professional help. So consider hiring movers Bothell WA normally relies on for your upcoming relocation too. There are many advantages to moving with the help of a moving company:
you'll have far less to do, even if you don't opt for a full-service mover
you won't have to worry about packing supplies because the mover can provide them for you
you'll have access to storage if you need it even if you decide on short-notice
things will go faster because movers are more efficient at the task than you would be
you won't have to stress as much because your belongings will be safe in the hands of professionals
Of course, hiring movers also comes with cons: you won't be calling all the shots and you'll be paying more than you would for a DIY relocation. But if your goal is to make the relocation easier, then movers are well worth the price.
Start your relocation on time
Procrastination is one of the biggest mistakes you can make when moving. It will make your relocation significantly harder because you will have to do things under time pressure. This will increase your stress levels which can, in turn, lead to even more mistakes. So don't waste your time when moving. It is crucial that you start preparing for your move as soon as you know about it. Take your time to plan and organize, then do everything at a leisurely pace that won't stress you out and your relocation will be much easier.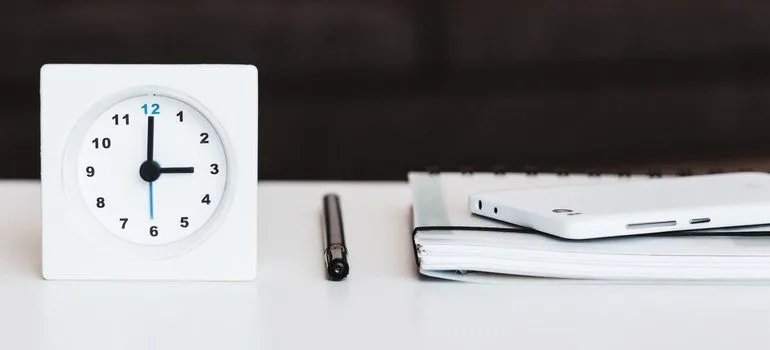 Tips to make moving to Bothell WA easier
Hiring movers and starting your relocation on time are the basics – they will set you up for success when relocating to Bothell WA, but they're not enough to ensure a smooth move. So here are a few other things you should keep in mind:
Planning and organization are your friends
It's true that we all work differently – some people like to plan things out in advance while others like to go with the flow. But moving is not a time when you should be improvising, no matter how good at it you are. There are simply too many moving parts in the machine not to figure out how they all fit before you start putting them together. So even if you are moving on short notice, you should take a few hours at least to make a moving checklist and plan out the steps and schedule for your move. Even if you don't make a detailed plan, an outline will still help.
Don't underestimate how long it takes to pack
Packing will be one of the most time-consuming aspects of your relocation to Bothell. You will need to gather moving boxes Seattle and other packing supplies, go through all of your belongings to decide which ones you're taking with you and which ones you're getting rid of, disassemble all your furniture, pack everything you own, take good care to wrap and protect fragile items… All of this can take days if not weeks, especially if you want to pack in stages. Another option is to hire professional packers who can do the job quickly and efficiently. But if you do opt for DIY, make sure to set aside plenty of time for packing. You don't want to still be wrapping up your fine china as your movers arrive on moving day.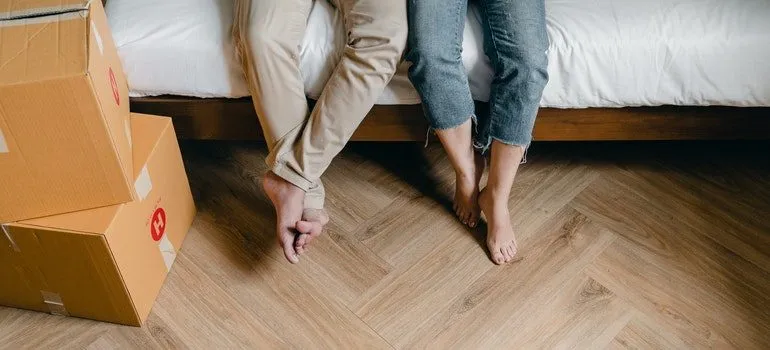 Consider renting a storage unit
If you want to take your time packing and unpacking or are moving to Bothell from somewhere very far away, then renting a storage unit in WA may be a good idea. You can put your moving boxes there while you pack your furniture or keep your out-of-season stuff while you unpack at your new home. Most moving companies provide storage space so you can ask your movers about what they offer. And who knows, it may even turn into a more permanent solution for clutter!
Reasons for moving to Bothell WA
As you prepare for the move, you might get frustrated or overwhelmed and start to wonder if Bothell is even worth it. The answer, luckily, is yes so you should persevere because there are plenty of reasons for moving to Bothell WA. This Seattle suburb of around 45,000 residents is regularly cited as one of the best places to live in the state of Washington. It offers surprisingly good weather and lots of opportunities for outdoor activities, has a good job market, excellent public schools, and a lively nightlife. On top of that, it is a diverse yet safe place to live. The only downside is that the cost of living is a bit on the higher end. But then, so is the average income. So all in all, you have a lot to look forward to!
Let our team put together a comprehensive moving plan for you. Complete our simple free quote form or contact us at 1-888-300-7222.