Useful tips for moving after college
College is a period of life when you're devoted to your studies and friendships. However, graduation initiates a totally new period in your life. How will your future look like? Well, many things depend on you, starting with your move. Moving after college can be exhausting and problematic. Most are not sure where they want to go next, and so – it's all the more important to make a plan beforehand. Decide what you should do, where your new destination could be. After making your decision, contact Washington movers. More than ever, you need professional allies by your side.
Moving after college requires making a detailed plan
First of all, determine where you will be relocating to. Once you do, start searching for reputable movers and packers Seattle. After all, you want a team of reliable professionals to handle your belongings. Make the task at hand easier by decluttering. Throw away or donate the things you no longer need. Once you take care of that, you need to consider the packing process or leave it in the hands of your moving company. Meanwhile, devote your time to other activities. Among other things, you can try finding a job. It's important for you to become independent as soon as possible.
Is moving back in with your parent an option?
Of course, most people don't see the future in their parents' home again. Moving back in with your parents seems difficult to imagine. Still, don't dismiss this possibility for at least a while. Especially now during the pandemic. The economical situation has become critical and insecure. Therefore, don't be upset in case you can't find a job immediately after college. Stay at your parents' home for a short while.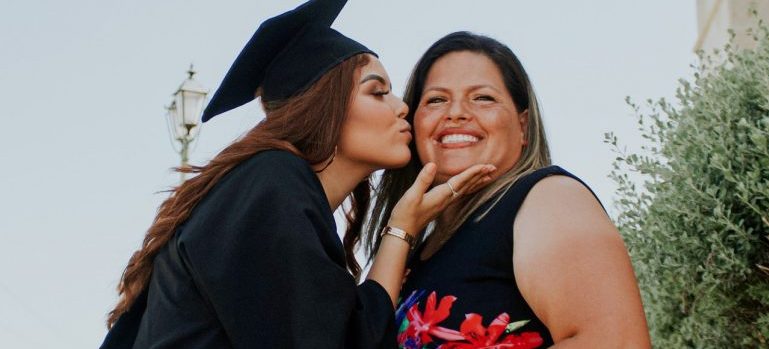 After all, there are certain benefits of living with your parents after college relocation.
Save money – You'll be able to save money with the support of your parents. By all means, you'll need that.
Plan for your next move – Start searching the internet. Look for interesting places where you can move.
Search for work – At the same time, try to find a job. Don't give up. Apply to as many jobs as possible.
Exercise every day – Go outside. Do your exercises almost every day. Take care of your health. Moreover, spend more time with your family and old friends.
Save money for the new house or apartment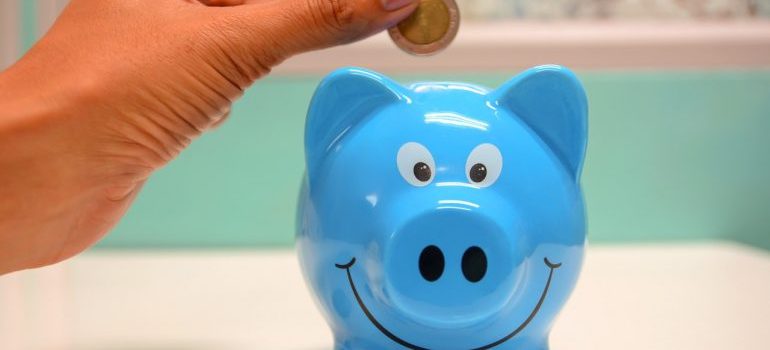 In case you plan to find a new home, start preparing for this new step on time. Thus, save money. After all, you are required to pay for a deposit or at least two months' rent when moving in. Furthermore, determine whether it will be possible to pay for the rent according to your earnings. Due to the insecure time, we suggest you could save for at least two months' rent. Who knows? You may lose a job. Be that as it may, you must think of yourself.
Saving for more than just budget
Additionally, you must put aside money for food, utilities, phone bills, and debts, if they exist. Therefore, create a budget to cover essential costs. Then, you'll know how much income will be sufficient to cover your costs.
Which city is your new destination?
How will you decide where to go? Well, start researching while still in college. After all, changing address after college relocation is quite a significant moment in your life. Whatever your option is, movers Edmonds WA will successfully transport your items. Thus, opt for a city that satisfies certain requirements.
More job opportunities – Hence, look for cities with bigger job opportunities. After all, it's crucial to start working rapidly.
Higher wages – There's an enormous difference among the cities in terms of wages.
Lower living costs – In relation to the wages, it would be an excellent moment to consider the cities with lower costs of living.
Job demands – Of course, check for cities where there's a great demand for jobs of your qualifications. Indeed, this will increase your chances of getting a new job.
Good neighborhoods – Check for the neighborhoods of the potential cities. Determine what best suits you.
Public transport – Also, consider the advantages of certain cities. Public transport is just one of those things that facilitates life in another city.
Where to look for?
Due to the development of social media, start by joining some local  Facebook groups. Moreover, check out certain forums. Also, tap your network. As matter of fact, this is an excellent way to find out new things about your new destination. Talk to other people. Who knows? You may get some useful tips. Maybe someone you know lives there. All in all, be patient and well prepared. Expect some difficulties. Still, rest assured you'll end up finding what you're looking for.
Finding a roommate could be a solution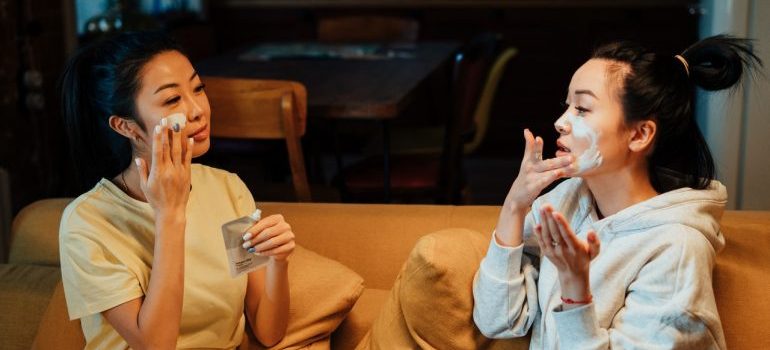 Of course, it's sometimes difficult to find a compatible person who would live with you as roommates. Still, give your best to find that person. Maybe it's a much better option than moving back to your hometown. Consequently, you'll reduce the expenses such as rent and utilities. This is an excellent solution for at least a while. Until you settle in your new place. Become a calculator. Predict what suits you.
Find reputable employers
One of the most relevant things is finding an employer. In case you're still uncertain how it works, use certain sites. For instance, check sites such as Glassdoor, Reddit, or Linkedin. Be that as it may, you'll find eminent employers. It will enable you more security and peace of mind.  Thus, be thorough in your search.
New beginnings are always exciting
In essence, moving after college is demanding. Still, you should be well-prepared in advance. For instance, you can opt for living with your parents for a while. However, it's hard especially at the beginning. You'd probably prefer living alone in a new apartment. Still, the costs are significantly high. Hence, make a plan. Decide what truly suits you best. Rely on professional local Seattle movers. Start your new life with true satisfaction. Stay positive.
Let our team put together a comprehensive moving plan for you. Complete our simple free quote form or contact us at 1-888-300-7222.