When can you encounter additional moving expenses?
One of the most troublesome parts of relocation is the fact that this isn't a cheap process we are talking about. Moving, whether local or long-distance, is bound to cost a certain sum of money. The problems arise when you are prepared to pay one price but are met with an augmented bill at the end of the day. Many people encounter additional moving expenses that they find out about when it's too late. As some of the best movers Seattle has to offer, we consider it our job to help you have a stress-free move that won't leave you broke at the end of the day. Thus, we'll take it upon ourselves to warn you about some additional moving expenses that are to be expected.
You can encounter additional moving expenses every step of the way
Extra fees are not an uncommon thing. That's why it is of utmost importance to find a moving company that's going to be upfront about all the upcoming fees and expenses. Whether you are working with local movers of international commercial shipping companies, you don't have to rely on them for information. You can read our list of additional moving expenses and make it your task to inquire about them before signing the contract.
Assembly and re-assembly of furniture
Many people aren't even aware of how many items need to be taken apart during a residential or commercial relocation in Seattle. But they do become aware of it when presented with a bill. Most movers (although not all of them) will have you paying extra fees for furniture assembly and re-assembly at the new address. The more items you have to relocate, the bigger your surprise will be after getting that bill.
Staircase fees
If you live in a high-rise building, you might have to make your peace with the fact that you'll be stuck with stair fees that most movers have. After all, you have to admit that carrying heavy furniture up and down the stairs isn't easy. Hey, that's why you are not doing it by yourself. If you've ever placed your items in Seattle or Newcastle self storage before and you had to carry the items by yourself, then you know what we are talking about.
Always check with your movers whether or not they have a stair fee. If they do, make sure that you can afford to pay it, as the amount will differ from mover to mover. In case your building has an elevator that you can use, you can speak with the building manager and reserve it during the hours you will be moving.
Cancellation fees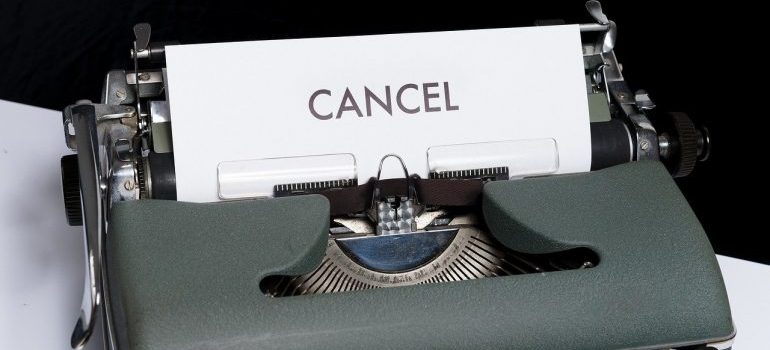 There are many reasons why a person might have to cancel their relocation. You could be so unlucky to run into extreme weather conditions on the day of your move, or you could be forced to cancel your move due to the global coronavirus pandemic. Unfortunately, even though it's not up to you in many cases, you might have to pay a certain fee for canceling your move. The good news is that every company has its own cancellation policy that could be very lenient towards their customers. Thus, make sure you inquire what the policy is before signing the deal. In uncertain times like these ones, it's always better to be safe than sorry.
Moving valuation coverage
Usually, people are afraid to encounter additional moving expenses. That is logical as nobody wants to pay extra when they don't have to. However, valuation coverage is one of those extra expenses you should want to pay. Full Value Protection is an valuation coverage policy that will ensure you have a safe and protected move. With this valuation policy in place, you will be fully covered for any damage that could happen to your items during transport. Reliable local movers in Seattle will always be very careful with your items through every step of the move. However, it never hurts to be extra safe should something unexpected happen.
Express delivery fee
Sometimes, you won't have the luxury of planning a move for months. In many cases, you will have to move on short notice and you'll need to have your items delivered to the new address as soon as possible. In such cases, you should expect to pay an express delivery fee. These fees are usually, although not necessarily, connected with long-distance moves. That's why it's always better to get on with relocation planning and preparation the minute you decide to move. Not procrastinating will save you money, which should be motivation enough.
Extra fees for handling bulky items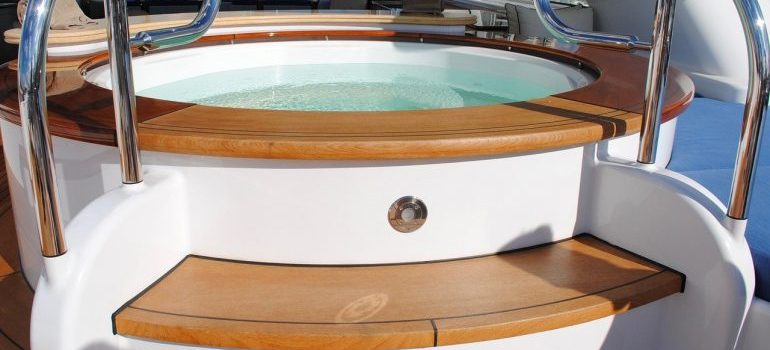 There are some items that require special effort. Pianos, hot tubs, heavy metal safes, and similar items will require special equipment, as well as extra muscles. The problem with these items is that they are almost impossible for you to move on your own. Thus, if you have any special items that need to be relocated, you are bound to encounter these extra fees. As always, make sure that you can afford them in order to avoid any unpleasant surprises. There is nothing worse than being blind-sighted by your moving bill.
Don't stress if you encounter additional moving expenses
Moving is a very unpredictable process. In fact, if there is one thing to expect it's the unexpected. In the majority of cases, you are most likely going to encounter some additional moving expenses. Nevertheless, that doesn't mean you can't be ready for them. It's always a good idea to leave aside some extra money for the extra costs. Of course, always do your research and ask your movers about any costs that you can expect. Being prepared and well-informed will help you avoid unpleasant situations on the day of your move.
Let our team put together a comprehensive moving plan for you. Complete our simple free quote form or contact us at 1-888-300-7222.