5 mistakes when hiring moving companies
Moving your home can invoke feelings of both excitement and stress. However, if you prepare for the move the right way, you can make sure that the entire process is smooth. One of the most important parts of your preparation will be choosing the best Washington movers out there. But finding good and reputable movers isn't always easy. This can only be done by dedicating a lot of time and effort to your search process. Sadly, there are many dishonest movers out there who value your money more than your happiness. If you don't want to come across such movers, you need to be very careful, and not make any errors. In order to help you make a perfect choice, we've put together a list of mistakes when hiring moving companies people tend to make. With it, you'll have a better idea of what to consider before choosing your movers.
Going for the cheapest option is one of the biggest mistakes when hiring moving companies
In most cases, the phrase "you get what you pay for" is often very true and applies not only to products but services as well. And although it makes perfect sense to try and save money, sometimes it's not worth it. Especially if you end up with bad service, or have to pay loads of hidden fees. However, although you may be wary, it is still possible to find excellent international movers Seattle who are affordable as well. If a moving company advertises their services as extremely affordable, there is usually a reason for this. This isn't to say that you shouldn't hire affordable movers, but you still need to check if their services are as good as their offer. Check their reviews and see if people are complaining and if they have records of item damage. These reviews can tell you a lot about the way your movers operate.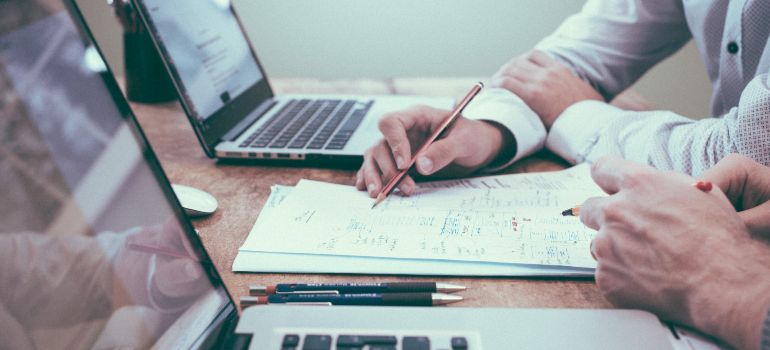 Not going through moving reviews on various websites
As we've just said, moving reviews are very important when making your choice. This ensures that you're only looking at reliable movers that won't only go after your money. If you choose movers based on good reviews, they'll arrive at your home ready to tackle the relocation and execute it to perfection. Just knowing that the shipping companies Seattle you want to work with are reliable and responsible will take a load off your shoulders. You'll then be able to focus on other important moving tasks without worrying about the safety of your items. Websites like the Better Business Bureau allow you to carefully filter movers and have a detailed look at their licenses and certificates. If you can't find any reviews regarding your chosen movers, it is probably best to move on. Failing to take into account client feedback is one of the common mistakes when hiring moving companies.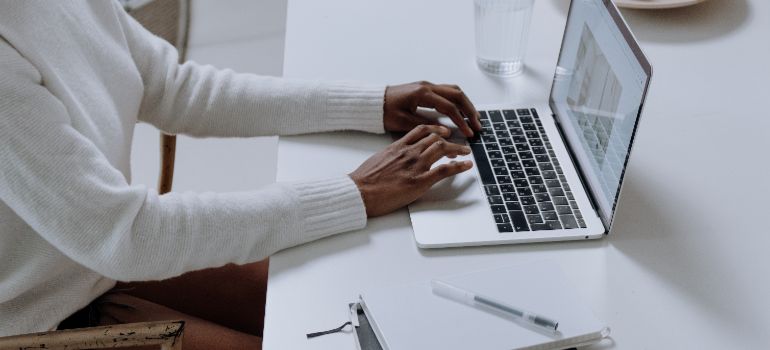 Forgetting to ask about any hidden fees or added service charges
When hiring movers, it is very important to ask for a moving estimate. This is vital if you want to devise your relocation budget. Once the movers provide you with a number, it should contain all included charges. However, it is always smart to double-check, because there may be some services that aren't written down. If you overlook this, you may end up paying more than you've originally planned, and drastically exceed your budget. For example, the movers might not include the gas charges or fees for carrying items down the stairs until the very end of the move. So, if you want to avoid this type of mistake, be open and direct with your movers. Let them know that you want detailed insight into every fee and charge that will be included. They'll be obligated to provide you with this information, even if they forgot to provide it beforehand.
Failing to plan ahead can lead to even more mistakes when hiring moving companies
The moving process can become quite stressful if you fail to plan for certain aspects. Mainly, you need to know when you'll be moving, what items you'll be taking with you, as well as who will be assisting you. The more answers you have to these questions, the less you have to worry. This is why extensive preparation and research are vital before your move takes place. Searching for movers and planning everything is a lot of work, but this is what can bring moving day success. If you fail to prepare and plan on time, you can trigger a domino effect. Once you realize you're out of time, you'll start rushing. This leads to poor packing, potential damages and injuries, hiring incompetent movers, and possible overspending. So don't allow yourself to get caught in the moving panic. Taking things slow and careful planning is the key to success!
Forgetting to alert your movers about large or unusual items in your inventory
If you want to get an accurate quote on your move, you need to provide your movers with a full packing list of your items. This list needs to include all unique, heavy, or bulky objects, such as pianos, sculptures, or bookshelves. If you fail to do so, you could make a couple of mistakes when hiring moving companies. Mainly, if your movers don't have a full scope of your items, your quote won't be accurate, and your spending can exceed your limit. This can be an upsetting situation, but it won't be the fault of the movers. Also, if you fail to inform them about any large items, they might not bring the equipment needed to move them. This would in turn make your movers make return trips to fetch the needed gear, which will cause even more delays and expenses.
Let our team put together a comprehensive moving plan for you. Complete our simple free quote form or contact us at 1-888-300-7222.