Arranging your furniture after the Seattle move
Settling into your new home is supposed to be the fun part when moving. But before you can really enjoy yourself, you need to unpack and arrange your new living space. Arranging your furniture after the Seattle move can be daunting – you still need to learn how the new space works and you might have quite a few pieces to put around; not to mention that furniture is heavy and dragging it around is not easy. But this part can also be an educational and entertaining experience. This is your chance to make your new home truly yours and create a comfortable and beautiful place for yourself and your family. Isn't that more fun than negotiating with moving companies Seattle and stressing over your moving budget?
Before arranging your furniture after the Seattle move, you need to decide what to bring with you
Moving is an opportunity to start your life anew. You'll have a whole new home so why not some new furniture as well? You don't really need to bring every single piece of furniture you own with you from your old address. Some of the furniture you currently have is probably old, possibly damaged or stained. If you can afford to replace it, there's no better time than right now. And if you're moving to a smaller home, you might want to use Seattle storage for the big pieces you have nowhere to put or just get rid of the items that have outlived their shelf life.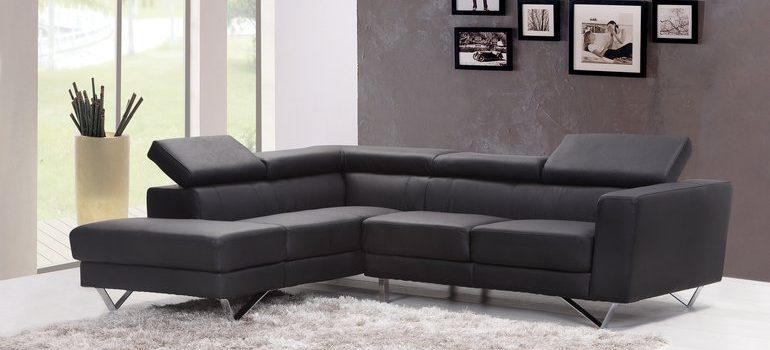 If you need some incentive to get rid of old furniture then think about this: moving will be easier and cheaper if you have fewer things to move. Leaving some furniture behind will make your movers charge you less and will mean you have fewer things to disassemble and reassemble later on.
What to do with the old furniture you don't need anymore?
If your furniture is so old or damaged that it can no longer be used, you can get rid of it. Your options for how to do this will depend on where you live. Sometimes, you can just leave it on the curb in front of your building with a "free" sign on it for someone to pick up. Other times, you'll have to contact your local waste management center and ask for the proper disposal procedure.
But if there's even the slightest chance that someone else might find your furniture useful, you should donate it instead. Usually, furniture banks will pick up the furniture from your address so you won't even have to worry about delivery.
Arranging your furniture after the Seattle move needs to be planned in advance
You can't wait until after the move to start thinking about how you're going to arrange your furniture. Interior design plans need to happen in advance. That way, you'll know which items to bring with you and which rooms to direct your movers to. So look at the plans for your new home and visit it enough to get familiar with the layout. Then plan out where you're going to put your furniture. It might be a good idea to sketch out your plans so you can share them with your family and your movers.
Work with space you have, not against it
Even if your new home is exactly the same size as your current one, it'll be different. And if your new home is bigger or smaller, the difference will be even more obvious. So you can't just arrange your furniture the same way you're used to. You'll have to make it work with your new space. Pay attention to doors and windows – you don't want to block them. Measure the corners to make sure your pieces will fit in them. Overall, make your furniture fit into the new space because you can't make space fit your furniture.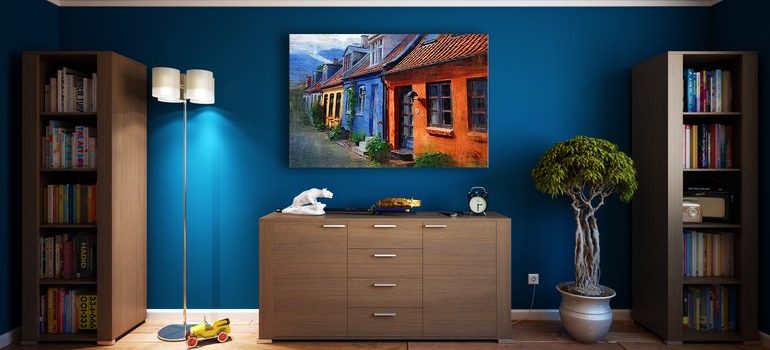 Pick a theme when arranging your furniture after the Seattle move
Especially if you're planning on getting rid of some furniture and buying new pieces, it's important to have a theme in mind. Are you going for nautical? Or are you sticking with neutral tones? Are you maximizing productivity? Or do you want to leave as much open space as possible? The answers to these questions will inform the furniture you keep and buy as well as how you arrange it.
Leave plenty of space to move around freely
You have to be able to move around your home without too many obstacles in the way. No one likes randomly bumping into things or having to walk around them. So arrange your furniture in a way that leaves as much space as possible to move around. Don't push your cupboards and sofas too close to each other and avoid putting things in the centers of rooms or in doorways. Finally, keep in mind that you need to have access to every part of the room for cleaning purposes. So give yourself enough space to be able to reach every part of the room you need to clean.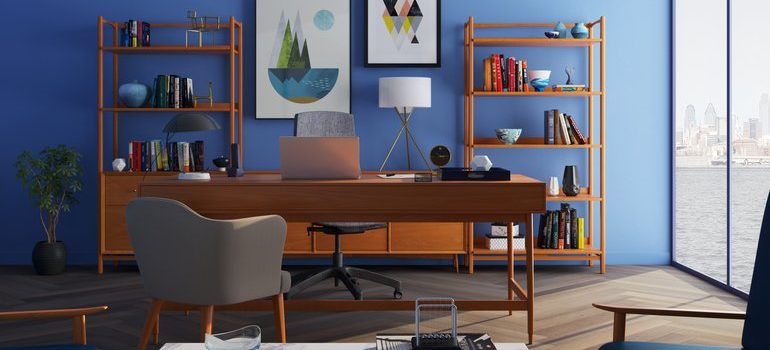 Think about everyone using the space when arranging your furniture after the Seattle move
If you're moving alone, then you only have yourself to worry about. But if you're moving with pets or moving with a family, then you have to keep them in mind when designing your new space. If you have young children, plan to babyproof your home and furniture. If you have dogs, don't plan to use floors and corners for storage. Overall, just think practically about everyone who will be using the space – it's not all just about what you want!
Use the right tools or get help to arrange your furniture without injuries
Arranging your furniture after the Seattle move requires that you move it around. Since most furniture pieces are big, bulky and heavy, it's best to ask your residential movers Seattle for help. If that is not an option, then at least invest in some helpful tools like moving dollies, moving blankets and furniture sliders. This will help you avoid injuries during and immediately after the move.
Let our team put together a comprehensive moving plan for you. Complete our simple free quote form or contact us at 1-888-300-7222.