Guide for moving to Seattle with ease
Whether you ask your family, neighbors, or a professional moving company, they will all tell you that moving is a difficult task to undergo. However, if you take the time to prepare yourself, you can make it much simpler and smoother. But for now, it is time to set aside the negative thoughts and focus on the task at hand. The top priority on your to-do list is to find and get moving estimates from top-rated moving companies Seattle has to offer. Before you're ready to go out and explore Seattle, you first need to take care of the moving process, and we're here to help. In this text, we explore the basics of moving to Seattle and how best to prepare for the endeavor.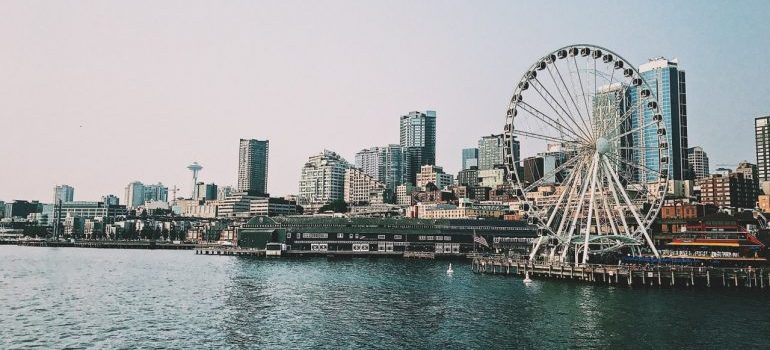 As far as the city of Seattle goes, there really is no reason why you shouldn't move there. This gem of the Pacific Northwest ranks among the top 10 cities to live in the United States. The job market is consistently strong, the education is excellent, and the nightlife and entertainment are top-notch. The annual income is above average, and the housing market is still more affordable than comparable cities. Beautiful evergreen forests surround the city, and on top of that, the residents are very environmentally friendly. These are just a few reasons why moving here is an amazing decision. In this article, we go through everything you need to know about moving to Seattle with ease. From hiring movers, to efficiently packing, we will do our best to make your next move an unforgettable experience.
Moving to Seattle will be a breeze with reliable movers on your side
As we mentioned before, relocating can be quite difficult, regardless if you're moving a few blocks away, or to a different continent. However, it gets more stressful if you decide to do everything on your own. So now, you are probably trying to decide between doing all the packing and moving with the help of trained professionals.
First off, the whole relocation will be far more efficient, because the movers have plenty of experience under their belt. This eliminates some common moving expenses.  Another positive side of hiring movers is that they offer Seattle storage services. Hiring professional movers poses much less risk to your precious items. Just make sure that you find reliable movers in time. We recommend hiring a crew roughly one month before the moving day arrives. With skilled and affordable movers like Hansen Bros., your move will be an absolute delight, with little or no stress.
No move can be done without a good checklist
No matter where you're moving, staying focused, and organized is your top priority. When you streamline and properly organize the entire relocation, you reduce the risk of making mistakes. The best way to accomplish this is by making a comprehensive moving checklist. Creating this list is fairly simple, however, you need to do it as soon as possible in order to secure smooth operation.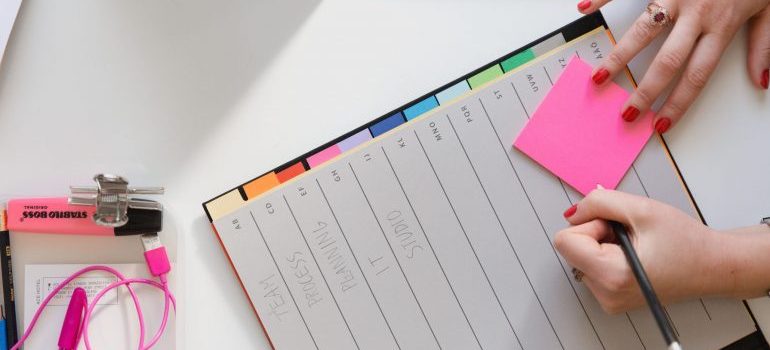 All you have to do is write down the tasks that need to be accomplished, and plan out an order in which you will do them. When you get this done, you can start executing your plan. To make the priority tasks stand out, use highlighters and markers to label them. If you highlight important things, you won't forget or overlook them. Place this list in a visible place and beat any chance of procrastination by doing a couple of tasks on it every day.
Quality packing supplies make all the difference
When thinking about moving to Seattle, the first thing that comes to your mind is probably all the packing you'll have to do. This is completely understandable, given that packing is one of the more difficult parts of any relocation. Even though it seems straight forward enough, and maybe even a bit boring, you need to make sure you're properly equipped for the task. You'll need to obtain high-quality packing supplies such as boxes, bubble wrap, packing tape, and sharp box cutters or scissors.
The main supply you'll need, and can't risk running out of, are the moving boxes. Sourcing them for free from your friends or a local supermarket is a great way to make a few budget cuts. Just make sure they're in good condition, with no moisture damage or tears. Once you collect the needed supplies, only then will you be able to proceed with the move.
Packing and labeling your items for moving to Seattle completes the checklist
Once you collect all the needed supplies, it is time to put them to good use. Packing requires the same organization as the rest of the move if you want to maintain order. It is a common moving mistake to pack items with no rhyme or reason. Doing so will only result in wasting your precious time both when packing and unpacking alike. To counter this problem, start packing one room, and move to the next one only after you fully pack it. This way, you'll know exactly where each item is, and when you packed it. If you want to go green, consider a few eco-friendly packing ideas. If you want to avoid moving in a rush, pack bit by bit every day. To make more space, it is a good idea to start the packing process with the items you don't use too often.
To maximize your packing efficiency, consider labeling your moving boxes. Knowing what is inside each box will save you plenty of time. If you need one specific item from one specific box, you won't have to open each and every box to find what you are looking for. To make this even more detailed, you can write down a list of contents, and tape it to the box. With these little tricks, moving to Seattle will be so much simpler.
In case you have fragile items, make sure to double down on the labeling. Write "fragile" or "this side up", so your trusted Seattle movers know the box needs special attention. As we said, moving isn't easy, but with the help of this comprehensive guide, and professional movers, it will be as smooth as it can be.
Let our team put together a comprehensive moving plan for you. Complete our simple free quote form or contact us at 1-888-300-7222.