Benefits of storing items before shipping them
These days, shipping is one of the most profitable business models. However, to be most efficient and effective in your business operations, you will need to consider employing a warehousing and storage system. While you may think of it as an unnecessary expense, storing items before shipping them will provide you with a host of benefits. You don't need to build your own warehouse, either. For example, if you are based in Marysville, you can utilize one of the storage units that moving companies Marysville have on offer. This will provide you with a cost-effective solution while you work your way towards a more permanent solution. But what makes storing your goods before shipping them so good? That is what this article is about to show you.
Why you may want to consider storing items before shipping them?
The most important reasons why you may want to employ a storage facility in your business operations are:
It minimizes the risk of damage
Greater flexibility and shipping accuracy
Efficient inventory management
Efficient and effective processing
Risk management
Financial assistance options
There are other benefits, of course, depending on which storage amenities you choose to employ. For example, creating an automated storage system will enhance your processes by a significant margin. You can also utilize labor services in a rented storage unit, eliminating the need of hiring more employees. Or you can let one of the shipping companies Seattle take care of distribution for you. The fact of the matter is that you will have numerous options at your disposal. But you will be able to reap the following benefits immediately.
Storing items before shipping them minimizes the risk of damage
When using a dedicated warehousing solution, every item has its place. That means that not a single package is handled unless it needs to, and when it needs to. This minimizes the risk of damage to your goods, as they will only be taken out of the storage unit when they are needed. Furthermore, you will be able to see just how your packages fare when stored for some periods of time. This can help you optimize your shipping strategy, and allow you to consider cheaper packing alternatives.
You will have greater flexibility, as well as higher shipping accuracy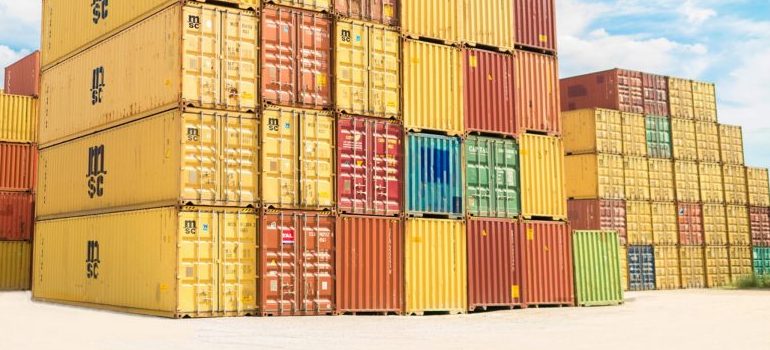 When you need to ship your items immediately, to make room for new ones, the error margin rises. Sometimes, you may want to hold onto your goods before you ship them, as well. If you store your shipments in a warehousing solution, you will be able to ship them at your convenience and not be burdened by the need to immediately get them out of your office. And you never know when you might need to relocate your base of operations, to optimize your monthly costs. If you hire a storage unit from one of the office movers Seattle has on offer, you will also be able to get a good "package" deal on your relocation. Definitely, something to consider, as it can save you quite a bit of money.
Additionally, the accuracy of your shipments will be enhanced if they are going through warehousing protocols. Normally, every warehouse double and triple-checks their shipments, which ensures that your goods go where they are intended to.
Efficient inventory management
As every logistics business worth its proverbial salt knows, keeping a well-tracked inventory is key to sustained success. By having a warehouse solution, you will have a centralized location for all of your products, which will enhance the customer experience, minimize late shipments, etc. The warehouse staff will handle all the reception of orders, goods storage, as well as product distribution. All the while observing the necessary security measures.
Furthermore, commercial storage Seattle solutions keep track of goods in excess and can distribute them to other locations. No one said you can only have one storage unit, after all! In fact, having multiple warehouses can increase the volume of your business, as the customers will be pleased about the low shipping times.
Processing is more effective when storing items before shipping them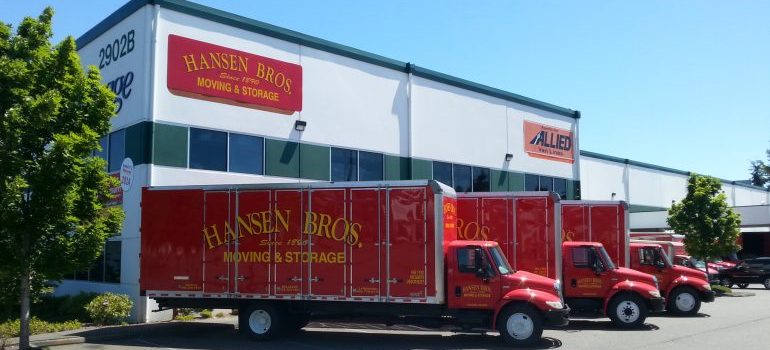 Having a warehouse is much more than simply having a place to store your products. Most modern facilities also provide packing and shipping services, as well as all the necessary equipment to make these processes easier. Think loading docks, packing materials, forklifts, etc. With these in place, your business will have everything it needs for order delivery in one place. That saves time and money. You can also "take it a notch further" with high-density automated storage systems. They have the potential to optimize your space capacity and allow you to free up much of the warehouse floor space.
The perfect example of this is the Amazon.com storage system. The company utilizes smart algorithms and robotic "staff" to store everything in a seemingly chaotic way. But there is order in the chaos, as this allows them to maximize the space and make the most efficient shipments possible.
Risk management
If you are storing your goods in a rented warehouse, they are valuated at their owner's risk. That means that you don't need to worry about any theft, fire, or warehouse damage. While these occurrences are not really that prevalent in warehousing, not having to bother with valuation coverage is a great boon indeed. Additionally, you can store anything in a warehouse, perishable or non-perishable. Of course, you will need to have a dedicated unit for perishables but it will extend your product's lifespan and prevent any spoilage.
Financial assistance options
Lastly, if worst comes to worst, you will have the option to reach out to financial institutions for aid if you are using a warehouse solution. If you have a bonded warehouse in your business model, you will also be able to reduce costs for storing imported goods that are awaiting or undergoing exportation. This may not be the most important benefit of storing items before shipping them but it is definitely not one to go amiss. With all the other benefits, the possibility of financial assistance is just the icing on the cake!
Let our team put together a comprehensive moving plan for you. Complete our simple free quote form or contact us at 1-888-300-7222.