Pro tips for moving by yourself to Seattle
Moving is an exciting, although rarely fun experience everyone will face eventually. More often than not, it will leave you anxious and exhausted. However, with some preparation and help from Hansen Bros. Moving & Storage, any relocation can go smoothly and easily. Moving by yourself to Seattle is definitely a stressful process, but there are ways to make it easier on you. If you're one of the 110,000 people who move to Seattle yearly, this text is for you. We will cover some useful tips and tricks which will guarantee the success of your relocation.
Firstly, give yourself some time
Moving, especially by yourself, is a tough task. There are many factors that need to be taken into account, so it's only natural that you end up feeling overwhelmed. So, to make the process of moving smooth and simple, start planning early. It will help you stay in control of the situation. If you can, start preparing as early as six months before the move. One of the best tricks is to make a list. Write down all the jobs and tasks, and deal with them one by one. Start with the simple ones, like contacting your friends and colleagues to inform them about your relocation. Then, research the area of your new home. Look for international commercial shipping companies that cover your area. If you are moving with children, see what schools are near your future home.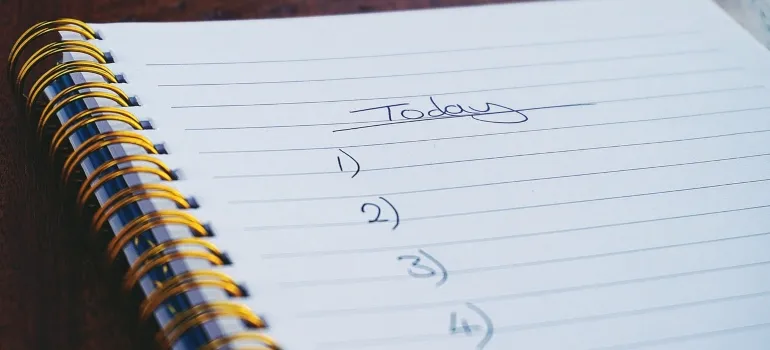 However, even with enough time, moving by yourself to Seattle can quickly turn sour. Many problems will rise, and you'll have to accept that. No move is perfect, and your move to Seattle won't be an exception, unfortunately. So, the best way to stay in control is to have some help. Contact your friends and family and ask them for help and guidance. Even better, look for professional moving help. With some reliable cross country movers Seattle by your side, you can rest assured that your belongings are in safe hands. If you have any doubts about your move, don't be afraid to ask the movers for some tips. After all, they have the most experience in this area.
Reduce the clutter to make the move simpler
The good old rule says: the less you have to move, the better. Having to carry a ton of items with you will only complicate the relocation. It will also drive up the price of moving. So, to keep the move as simple as you can, try to get rid of as much clutter and unneeded items as you can. When choosing which items to discard, be merciless. Only pack the crucial and important items. If you have to relocate for job purposes, office movers Seattle will help you move any important documents and office equipment. That doesn't mean that you should snatch every last pen and pin from your desk, though.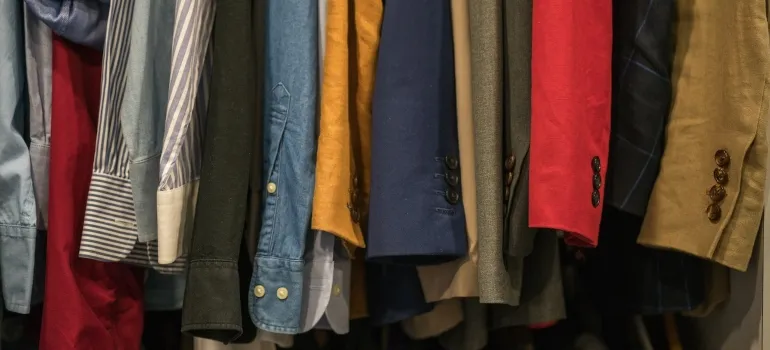 Now, after you have sifted through piles of your belongings, you'll need to find a way to get rid of the items. One of the most common ways is to set up a garage sale. Not only will you get rid of the unnecessary items, but you might also even earn an extra buck that will help when you're moving by yourself to Seattle. Also, try to donate as much as you can, especially if you have many clothes lying around. You might also give the items to your friends or sell them online.
Try to get an early date
One of the best ways to make the process of moving by yourself to Seattle easier is to book in advance. Having some professional moving help is great, but sometimes it can be hard to find a suitable moving date. So, a great piece of advice is to contact your movers super early and talk about a date that suits both them and you. Depending on the season and even the day of the week, the movers may have every possible date booked. Summers and late springs are the times of the year when movers have their hands full of work. On a weekly basis, movers are the busiest on weekends. Try to keep these facts in your mind when booking a date. Also, contact your utility provider in time to inform them of your relocation. If you are in a need of some cleaning services, try to secure a date on that as well.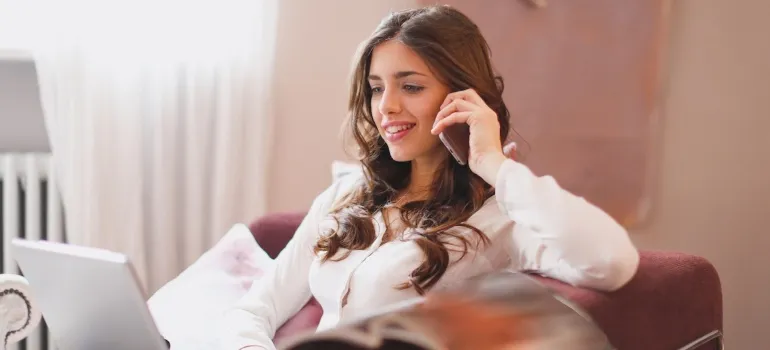 Acquire appropriate packing materials
To make sure your move by yourself to Seattle is done perfectly, get enough packing materials. You can never have enough supplies and moving boxes Seattle lying around. If you want the belongings to be properly packed, get your hands on some:
Boxes of varying shapes and sizes
Packing paper
Packing peanuts
Bubble wrap roll
Box cutters
Scissors
Markers and sharpies
Packing is crucial if you want your items to reach their destination in one piece. The best way to do the packing is to go through your home and do a Room-By-Room packing. This method will ensure that you don't forget to pack something of importance. Also, if you have a lot of things to move, but you can't move them all at once, a good trick is to look for storage units Lynnwood WA. They can keep your items safe and sound until your move is done.
Learn how to properly pack
Hurling all your items into the closest box won't cut it. If you want to safely and carefully move all your items, you'll have to learn how to properly pack. But don't worry, it's very simple. Place the heaviest items at the bottom of the box. This will give the box stability during transit. It won't tip over and your items are more likely to stay intact. Then, as you're filling the box, don't leave any empty space. This is also a danger to your items. The more room they have inside the box, the higher the chance of them breaking. Fill any empty space with packing peanuts or crumpled packing paper. And finally, don't overfill the boxes. Leave some space so you can properly close the lid of the box.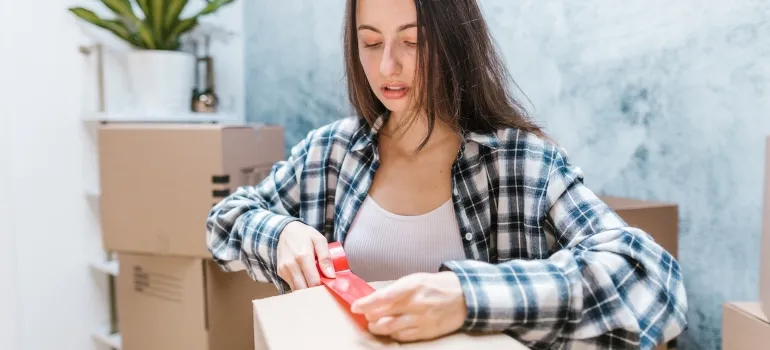 Also, don't forget to label everything. Write the type of items inside the box and from which room they were taken. Also, write whether the box needs extra care. A good example of this is Cutlery, Kitchen, Fragile. When moving fragile items, using dividers when stuffing them in a box is also crucial. Dividers will act as a barrier, stopping the items from clashing. Use dividers and extra packing peanuts when packing glassware, china, or any other delicate items. If you have too many boxes to move, look for some extra Seattle storage. You can temporarily keep them there, and then later you can safely unpack them.
Ask the movers if you have items that require special moving services
Don't hesitate to ask the movers if some of your items require special moving services Seattle. Some valuable items, like art pieces and jewelry, require extra attention and special crating. You will ruin them if you wrap them in regular packing paper. Also, pay attention to some electronics as they can also get damaged during transit if they aren't properly packed.
Designate a box for the essentials
During your move, you might want to choose one of the boxes and put essential items in it. There are some items that you can't imagine your everyday life without. So, just to make things easier for yourself, choose one (or two if necessary) box and mark it as essential. In it, you can put things like:
A spare set of clothes
Drugs and medicines
Various tools like hammers and screwdrivers
First-aid kit
Items for personal hygiene (toothbrush, wipes, and such)
Diapers, toys, and baby food (if you're moving with a baby)
Leashes, snacks, clean-up material (if you're moving with a pet)
These are some examples of what to put in your essential box. You can add anything else you want, like paper plates and plastic utensils. And some food, of course. Moving and unpacking boxes is an exhausting job. You will most definitely get hungry by the time it's done.
Collect all important documents before moving by yourself to Seattle
This is also one of the tasks that you should put on your list. There are many things you might forget, like some documents that have only been collecting dust. However, they might be extremely important, so it's best that you go through all your paperwork. Discard anything that is of no value to you. Look for documents like purchase papers, new addresses, contracts of all kinds, and similar. If some of the paperwork is work-related, then it's best that you get rid of the documents. Either burn them or shred them, so that there won't be any leaks or misuse of information.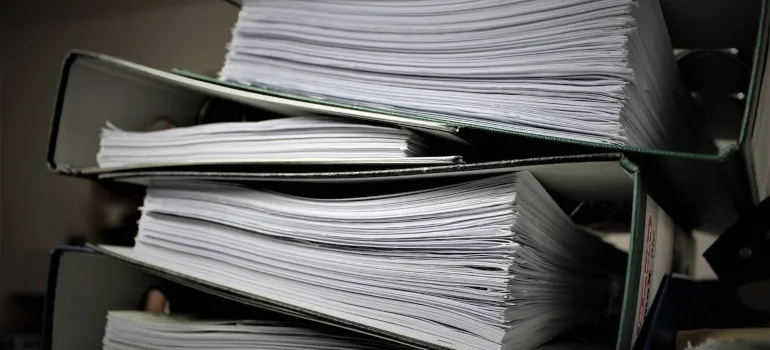 Another useful tip is to make as many of the documents digital as you can. Having them online is always safer than carrying them around. Unfortunately, this method can't be applied to all documents and sometimes it's safer to have a hard copy around, just in case the battery of your phone dies. So, just to be sure, make copies of them. Double or even triple, if necessary. And always keep them at your side, so you can always guarantee where they are.
Set up new utilities
After confirming the dates with the movers, it's time to find some new utility providers. The last thing you want is to spend the first day in your new home in darkness and without heating. So, to keep things pleasant and smooth, contact utility providers and schedule their service at your new address. Be sure to contact them a few months before the move, so you can easily book a date. Also, if you haven't done this already, call your current providers and request a stop to all their services on the date of the move.
A good practice is to stay in contact with the movers
Staying in contact with the movers before, during, and even after the move is a good practice. This way, you will be more in control of the process and you can solve any minor problems that might pop up. Also, frequently contacting your movers is a good way to make the job easier on them as well. Talk with them about items that require extra attention. Also, when moving the boxes out of your old home or into your new one, warn them about dangerous spots around your home, like doorways and staircases. Try to find them a suitable parking space for the van that is near your new home.
Another tip is to try to be friendly and talkative with the movers. Carry some snacks and coffee around. They will be gentler towards your furniture and items if nothing else. Also, if you are content with their service, don't forget to tip. Try to tip around $4 or $5 per hour per mover. If you aren't sure whether this is a reasonable sum, you could also tip between 5 and 10% of the total cost of relocation.
Safety Tips
When moving by yourself to Seattle, safety should be your top priority. The most common injuries are back injuries, due to lifting heavy stuff. If you value your well-being, it might be best to find some help from professional movers. They have experience, and they know how to adequately move boxes and furniture. Another tip is to have appropriate clothing. Always wear gloves, work trousers, and work boots.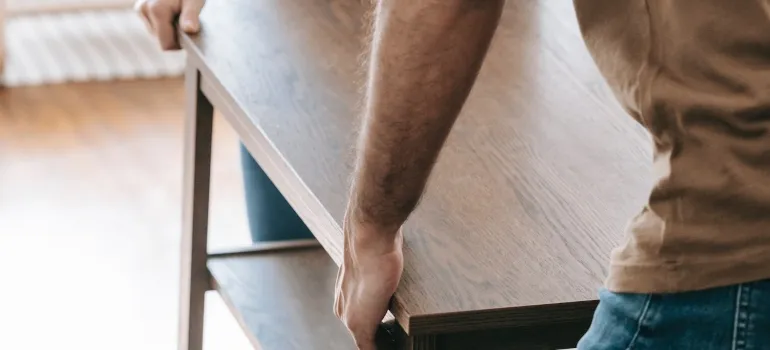 Moving by yourself to Seattle is a hard task. Many things need to be taken into account, so you might quickly end up being overwhelmed. To make the relocation as simple as you can, take a deep breath and relax. Give yourself enough preparation time, make a list, and tackle one problem at a time. Good luck!
Let our team put together a comprehensive moving plan for you. Complete our simple free quote form or contact us at 1-888-300-7222.