Guide for moving from Albuquerque to Seattle
When moving to another state, it is very important to learn about it as much as you can. Doing this early on is what will help you adjust to the new environment with no problems along the way. Because of this, we, at Hansen Bros. Moving & Storage WA, wanted to write a couple of things about moving from Albuquerque to Seattle. With the help of the information we provided in this article, you will prepare yourself for the upcoming transition and manage to avoid problems. So, if this sounds good to you, grab a cup of coffee, make yourself comfy and keep reading!
Things you need to know before moving from Albuquerque to Settle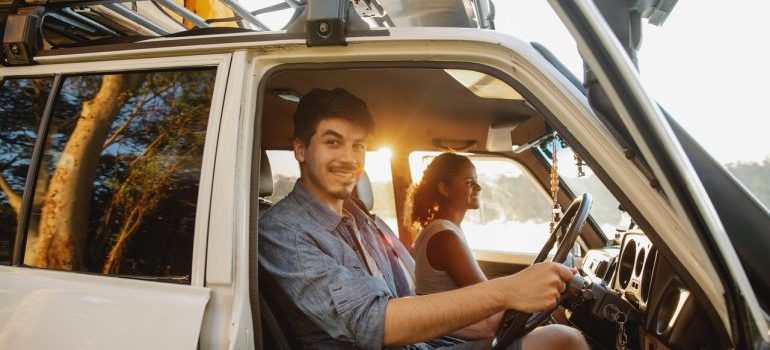 So, you've decided to leave Albuquerque and become a Seattleite? This is going to be a big change for you, but we are sure you are going to adjust to it in next to no time! And speaking of adjusting to Seattle, we have prepared a couple of useful pieces of information about what it's like living there. Make sure to read them before hiring one of finest moving companies Kirkland to help you relocate from Albuquerque to Seattle and you will settle in with no problems along the way.
Seattle's neighborhoods are quite diverse
One of the first things you need to do before you relocate with movers Seattle is to find your new home. This can be a bit more challenging task for those who have never been to Seattle. To help out, we have listed some of the most popular neighborhoods that could be the right fit for you.
Here are the 5 neighborhoods in Seattle that you shouldn't miss check out before you go on a home hunt:
Fremont – If you are in search of an eclectic area with tons of things to do, this is the neighborhood for you. It is also one of the safest neighborhoods you can find in Seattle.
Queen Anne – This neighborhood is ranked in the top 40 neighborhoods in the entire Washington state. If you want to enjoy some of the best Seattle amenities and attractions, this is the place to move to.
Green Lake – This neighborhood offers an urban-suburban feel. This is a perfect place for families with kids and outdoorsy types of people.
Capitol Hill – Want to get the best from Seattle? This neighborhood is filled with luxury homes, world-famous clubs and restaurants, and the best coffee shops. But, as you may have guessed, living in this neighborhood is very pricey.
Beacon Hill – If you are searching for an affordable neighborhood known for its diversity, this is the one for you. Although it is one of the more affordable Seattle neighborhoods, it offers a lot.
Take a look at these neighborhoods and which one suits you the most.
Seattle's nickname might be Rain City…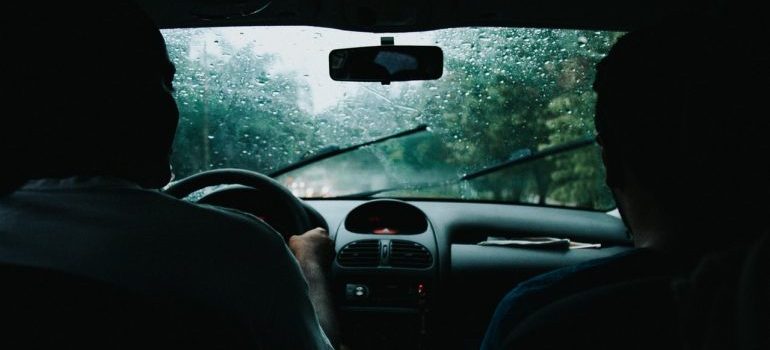 There is a reason why Seattle got this nickname – it rains a lot, no matter the season. But, don't worry, it's not as scary as the weather in London or Portland. You will see it is not that bad after you relocate to Seattle. In fact, it can sometimes be really refreshing. So, don't let this worry you, we are sure you won't even notice that there more rainy days in Seattle than in Albuquerque.
…but summers here are also great
There are tons of things you can do to enjoy springtime in Seattle, but just wait for the summer to come. Spending summer in Seattle is one of the best things you can do. The summers in Seattle are dry and warm, there is lots of sunshine and the humidity is really low. You should take the advantage of this part of the year and explore Seattle's amazing surroundings and hidden gems. Even if you don't like to spend a lot of time outdoors, we are sure you are going to enjoy these adventures.
Seattleites are very friendly and will gladly help you after moving from Albuquerque
One of the things that will help you settle into a new environment is to have a local by your side. That is why many say that one of the steps for a less stressful move is meeting residents and letting them help you with settling in. Locals can tell you where is the closest and cheapest grocery store, where is the best food, and the best coffee shops. So, go out, meet new people and you will see that you will much better after your relocation.
Simple tips to make your move from Albuquerque to Seattle easier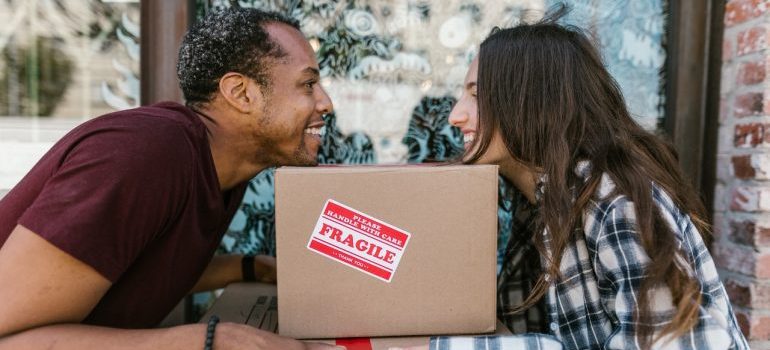 Relocations can sometimes be really overwhelming and that's a fact. Even if you have the best moving crew by your side, leaving your familiar surroundings can be a bit nerve-wracking. But, if you organize this process from start to finish, and you do it well ahead of time, you can keep the negative emotions away.
That's why we prepared for you a couple of tips that will most definitely be useful to you when moving from Albuquerque to Seattle.
Start to plan your relocation well in advance. Get informed about the relocation process and then start to plan your move. Ask yourself whether you need to get additional moving services or a Seattle storage unit in case you need to store some of your items after the move.
Get informed about Seattle and your new neighborhood. If you can't find the time to visit Seattle before your move, try to learn about it online. Look for travel guides, check local forums, or use Quora.
Don't try to do everything on your own. There is a reason why moving companies exist. Although you can move by yourself, if you choose to hire movers, it will be faster, easier, and cheaper.
Give yourself some time. Adjusting to the new environment takes some time. More importantly, people react differently to relocations. So, give yourself some time after moving from Albuquerque to Seattle. You will see that you will settle in with ease.
Let our team put together a comprehensive moving plan for you. Complete our simple free quote form or contact us at 1-888-300-7222.