Guide for moving from Seattle to Houston
It takes a lot of time and effort to organize a simple local move, which is why most people resent the process. And so, it's very understandable why people who are planning to move cross country turn to professionals for help. It's practically unimaginable to move by yourself from one side of the country to another. And moving from Seattle to Houston fits into this category of moving. On the other hand, planning a nationwide move with the support of cross country movers Seattle will help make your relocation much simpler. That's why you should make sure to prepare well so you can have as much of an enjoyable move as possible.
Start by taking the time to think things through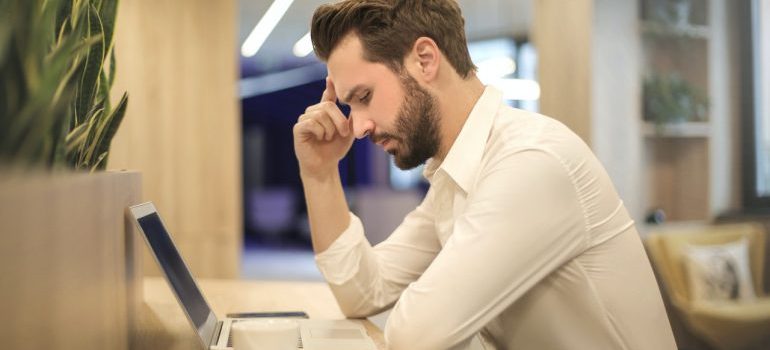 Before you start preparing for a move, you should first ensure you'll be all set once you start to move. That includes choosing where you're moving to and making sure things are in order. Since you already chose Houston, the next step should be to choose a neighborhood and then find an apartment. That said, you should also make sure to have a job lined up or at least some job interviews. Moving is not something you should do on a whim.
Planning is very important when moving cross country
Every relocation requires plenty of planning. A great plan can make a person a lot more organized during a moving preparation. That's why you should invest time into coming up with a plan. Once you have a plan you should also make sure to create a schedule which you'll stick to. That way you'll be well-organized and your move will be a lot smoother.
Moving to Houston from Seattle will require some help
Help is absolutely needed when moving to Houston from Seattle. It's very hard to do everything by yourself when planning such a complex relocation. You can, of course, ask friends and family for help, but they'll only be able to help you so much. It's very unlikely that a friend or a family member will take both you and your things to Texas. That's where professional movers Seattle has to offer come into play. Expert movers have plenty of experience with long-distance moving. Because of that, your move will also be a piece of cake for them. So, if you're hoping to have an easy and stress-free move, your best bet is to hire a professional moving crew.
Getting a storage unit makes cross country moving less stressful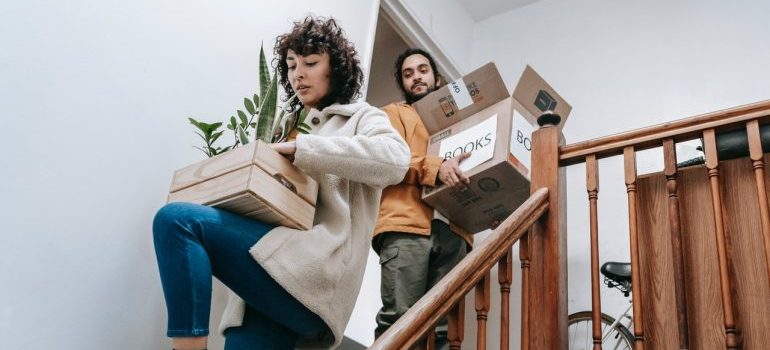 Handling all of your belongings during a move can be very overwhelming. If you hire movers they will, naturally, handle your belongings on a moving day, but what will you do with all of your things before and after the move?
Luckily, just like there are storage units Lynnwood residents love, so are there plenty of storage units in Seattle and Houston that you can rent out. With a storage unit at your disposal, you'll feel a lot more relaxed knowing that there's a place where you can drop off your belongings if they're in the way.
Staying on top of the moving tasks
We understand that handling multiple moving tasks, as well as your daily tasks can be very tiring. However, if you wish to have a pleasant relocation, you'll just have to make do. But that's easier said than done, right? Absolutely, but there's a way to make sure moving tasks aren't as tedious as they can be. To make sticking to moving tasks as easy as possible, you should:
Start preparing for your move as early as possible
Create a schedule you'll stick to
Account for all sorts of tasks. Anything from packing down to making a change of address checklist should be in your schedule!
Set plenty of reminders
Take days off
If you do so, you'll handle relocation from Seattle to Houston a lot easier. Just make sure not to procrastinate! That can be detrimental to moving and then you can kiss your smooth move goodbye.
Don't forget to take care of yourself during relocation
It's usually very easy to get unhealthy during a move. Most people simply forget to care about themselves and then spiral into sleeping too little, eating unwell, and loading up on caffeine. That, however, can make moving a lot harder. What more, treating your body in such a manner can also have more serious consequences. That's why you should try to stay healthy during your move to the best of your abilities! Every day set enough time aside to cook, eat, sleep, drink water, and decompress. You'll feel like moving is a lot easier if you stay healthy throughout the whole process.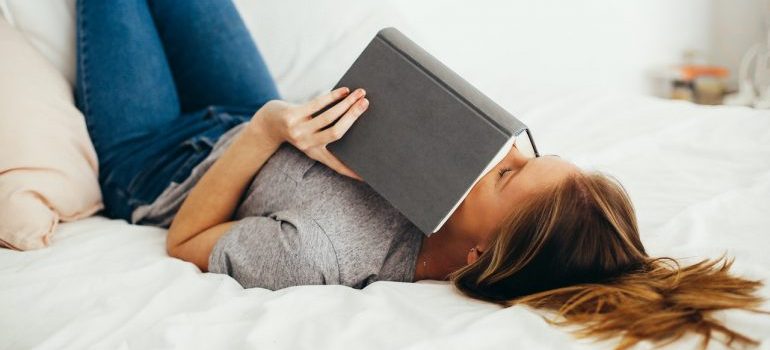 Remember that mental health is also very important. Moving can be extremely stressful and thus take a toll on mental health. And not only is moving stressful, but it's also a huge life change that can be very anxiety-inducing. That's why it's very important to relax and decompress during a move. Exercise, spend time with family, watch tv, or do anything else that relaxes you. Just make sure that you're still having some relaxing "me" time.
A move from Seattle to Houston is never easy, but it doesn't have to be horrible
Long distance moves are notorious for being tedious and tiresome. And moving from Seattle to Houston is no different. However, if you plan well and progress through moving tasks consistently, your move won't have to be all that bad. Just remember, you're moving for yourself, so try to enjoy your move as much as you can!
Let our team put together a comprehensive moving plan for you. Complete our simple free quote form or contact us at 1-888-300-7222.