Guide for moving from Seattle to Portland
The first thing you ought to know about Portland is that it ranks as one of the best US cities to live in. That by itself tells you that you have made an appropriate decision when deciding to move to Portland. However, if you are moving from Seattle to Portland and settling from one great city into another one, then you might need some time to adapt. Most importantly, you will need to properly prepare for what's to come. It might feel like the moving tasks will just keep on coming. From hiring cross country movers Seattle for the job to packing your items for relocation, you sure will have your hands busy. At Hansen Bros. Moving & Storage, we'd like to solve some of your problems. That's why we've prepared a guide that's designed to help you get through your move.
Some basic facts about Portland
Apart from being one of the best US cities to live in, Portland is also the largest and most populous city in Oregon with an estimated population of 653 000 people, and the number appears to be on a constant rise. Portland is also a city that is divided into quadrants, with every quadrant being filled with neighborhoods of all types. You really get to choose what type of lifestyle you want to have after moving to Portland from Seattle. From city life to suburban paradise, everything is possible in this lovely city in Oregon.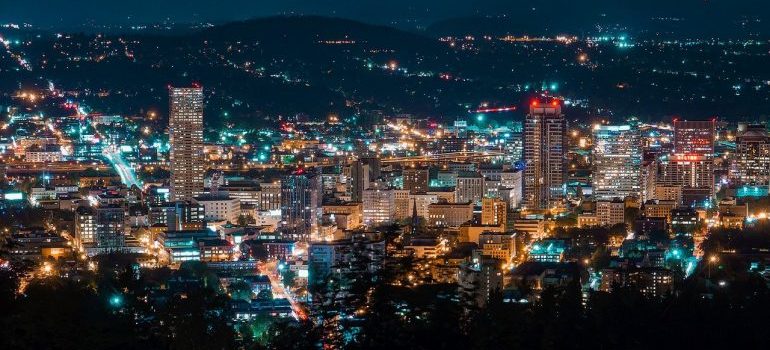 Moreover, with more than 1200 tech companies in the city, our movers Seattle have their hands full with professionals who decide to move to Portland looking for a job. With promising job opportunities and a beautiful downtown that's filled with amenities, there really isn't a good enough reason not to move to this area. Of course, Seattle might be your hometown, which means it has a special place in your heart. But you must have your reasons why you have decided to read this guide and move from Seattle to Portland.
How much does it cost to live in Portland?
One of the most important things to look into when deciding whether to relocate to a place is the cost of living. When it comes to Portland, it can't be denied that you will have to pay a much higher price for many of life's necessities after moving to this city. The cost of living in Portland is 29% higher than the national average, with housing being 79% above the average line.
To give you an idea of Portland's prices, you should take into account the fact that a median rent for a one-bedroom apartment in Portland is $1,123. That means you ought to make around $40,000 per year in order to be able to afford a comfortable life. Then again, the median income in Portland is estimated to be $71,005. Thus, you'll have more than enough funds to afford life in this city.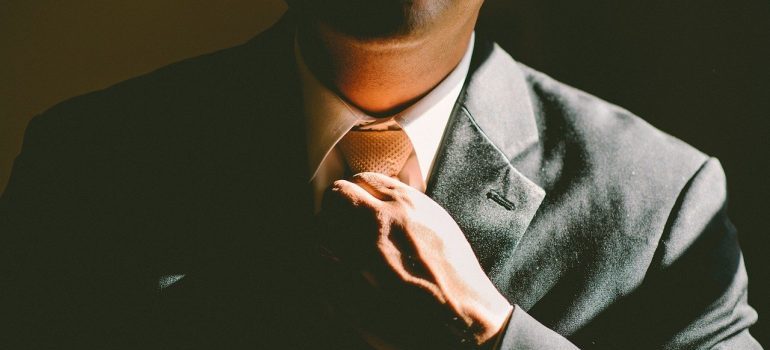 Another great thing about Portland is the fact that there are many jobs available. Most importantly, remote working is huge in Portland, so you won't have to wait to move in order to start working. Likewise, if you are thinking about relocating your Seattle business, you can be certain that you will find plenty of reliable workforce in this vibrant city.
If you are looking through your finances and are trying to make a budget for your new life, don't forget to factor in the cost of relocation. You'll have to hire reliable movers to get you from Seattle to Portland and you might have to look into temporary storage units Lynnwood. After all, moving and storage do go hand in hand, so make sure you have your moving budget in place.
Get ready for a change in pace after you move from Seattle to Portland
As someone who currently lives in Seattle, you are committed to a fast-paced lifestyle. Now, there are many disadvantages and advantages of a fast-paced lifestyle, and this kind of life might be perfect for some. But if you move to Portland, you are going to have to get accustomed to a more laid-back vibe. Portland's residents love to work – but they also love to enjoy their life and all the activities in Portland.
Sure, it rains a lot in Portland, so you might not be able to enjoy the great outdoors every single day. But that won't be a huge change considering that you are living in rainy Seattle. There are some adjustments you won't have to make after relocating to Portland.
Relocation tasks to handle before moving from Seattle to Portland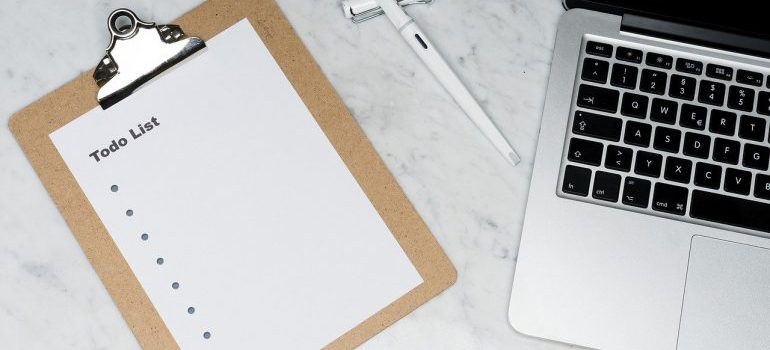 Moving is one of the most complicated and stressful events in a person's life. The prospect of having to go through relocation could ruin your excitement over the impending move. But you shouldn't feel scared and nervous, as millions of people before you have gone through the same process and survived it. What you do need to do, however, is make sure you prepare for what's to come. It's always good to create a moving to-do list. It should remind you of the biggest tasks you have to handle before the day of your move.
The first task on your to-do list should be finding reliable long distance movers in Seattle.
Gather all the necessary packing supplies, and make sure they are high-quality.
Create a packing plan, and start to pack your belongings weeks before the moving day.
Transfer all the important records and documents to the new address.
Don't forget to schedule a shut-off date for your utilities.
These were just a few examples of the tasks that you will need to tackle when moving from Seattle to Portland. You can feel free to write down any task you can remember. There isn't such a thing as a moving checklist that contains too many details.
Let our team put together a comprehensive moving plan for you. Complete our simple free quote form or contact us at 1-888-300-7222.