Guide for moving from Tacoma to Seattle
Everyone should strive to make progress in life and be better every day. No matter if your growth is rapid or incremental, you always need to move forward toward a better future. And doing so can come in many different ways. Seeking a better job, exercising, developing healthy habits, or changing your surroundings. Moving to a different city in search of greener pastures can be quite an adventure. And just as in life, the reasons for this can be many. Some move for a different climate, some to explore different cultures, or to seek better education or employment. No matter your reasons, moving from Tacoma to Seattle is a great decision. But just what can you expect from this relocation? What awaits you in a new city? Hansen Bros. Moving & Storage is here to answer that. Let's get familiar with Seattle and see exactly what it has to offer.
A brief introduction to Seattle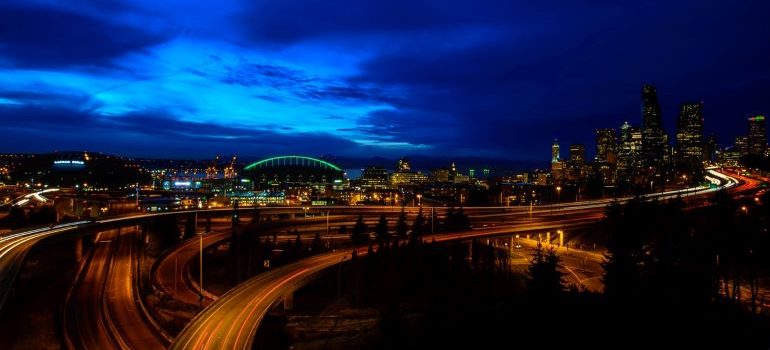 If you want your move and your future life in Seattle to be successful, you need to know the basics. Because when it comes to moving, it pays to be prepared. So, let's go through some basic information about this lovely city. It pays to brush up on your knowledge before you give the best movers and packers Seattle can offer a call. And if you're moving to a city this big, you'll definitely need their help. Seattle isn't only the biggest city in the state of Washington, but in the entire Pacific North West too. It goes by many nicknames, such as The Emerald City, The Rainy City, and The City Of Flowers.
Despite its size, it definitely isn't the biggest city in the United States. Its population clocks in at around 740.000 residents, with another 2.5 million living in the wider metro area. Even so, Seattle definitely punches far above its weight, and successfully so. It is located right next to the Pacific Ocean's inlet known as Puget Sound. Because of its favorable position, it is a major gateway to sea trade with Asia. To support this, it sports the fourth largest dock in all of the States. Besides trade and commerce, the city blossoms in the Tech industry too, but we'll touch upon this at a later point.
Moving from Tacoma to Seattle for the culture is a sound choice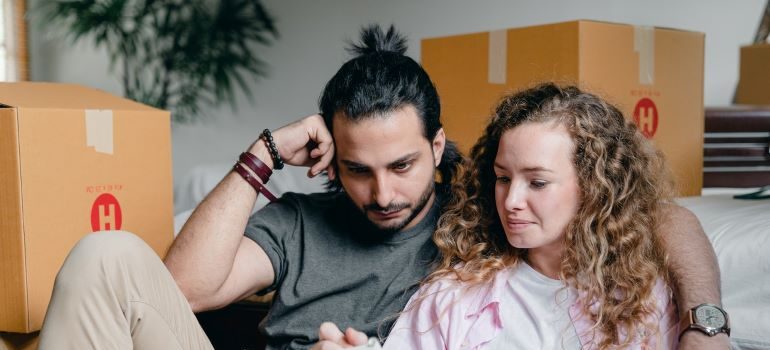 In a cultural sense, there is a lot to see and absorb after your relocation from Tacoma. Seattle is without a doubt the regional capital of music, with so many fantastic sounds and bands in its history. The city boasts many different music styles, but two of them form the core fiber of the cultural heritage. Mainly, Seattle was, and still is famous for its jazz scene.
In addition, it is the birthplace of grunge, and famous bands such as Nirvana, Alice in Chains, Soundgarden, and Mudhoney. If you're an avid music fan and have a broad record collection, it would be wise to rent out Seattle storage to keep everything safe and sound. From avangard jazz and classic opera to alternative rock and grunge, Seattle has it all. In addition, the city has a strong theater scene with its own Broadway and both Hollywood and independent movie makers.
Work on your resume and take advantage of all the business opportunities
If you're seeking new business opportunities and ways to improve, you'll definitely have something to look forward to after moving from Tacoma to Seattle. Along with its other nicknames, Seattle is also known as Jet City. This alludes to the fact that Boeing has a strong business presence in the city. Other economic giants that started and still operate from Seattle, for the most part, are Amazon, Starbucks, and Microsoft. As we previously mentioned, the Seattle port dominates the pacific trade, which is a great opportunity for those interested in the trading industry.
Those looking for a career in tech will be happy to know that Forbes ranked the city of Seattle as the top US city for technology jobs. Besides Amazon and Microsoft, other top employers include Expedia, Tableau Software, and Nintendo of America. The job market is very strong, and career opportunities can be found at every corner.
Keep the weather in mind before moving from Tacoma to Seattle
As far as the weather in the city goes, this is a very debatable topic. Because of the unique geographical position of the city, the residents can't seem to agree on Seattle's official climate. On one hand, you might consider it to be a Mediterranean climate. At the same time, there are those who deem it as more of an Oceanic climate. But what does this mean for you? How do you choose what to bring with you after moving and what to leave in storage?
During the year, you can expect short, warm, and quite dry summers. If you're moving to Seattle during winter, you can expect wet, and mostly cloudy weather. Typically, the temperatures vary between 37 and 79 degrees. In extreme cases, the temperature may drop below 28, or climb above 88 degrees. Luckily, these situations are rare thanks to the city's geographical position.
Prepare for somewhat higher living expenses
One thing to consider before moving from Tacoma to Seattle is that living here is twice above the US average. The largest living expense is housing, regardless of whether you're renting or buying a property. This is something you need to consider before you give Seattle local movers a call. The average home value comes in at around $800.000. On the other hand, renting a property will set you back roughly $2000 a month. The good thing is, expenses in other categories like groceries and healthcare are much close to the rest of the States. The high living costs are offset by high incomes, thanks to Seattle's strong job market. With a booming tech industry, the demand for skilled and educated employees is always high. As a result of this, Seattle residents make roughly 12% more than the national average.
Let our team put together a comprehensive moving plan for you. Complete our simple free quote form or contact us at 1-888-300-7222.