Hiring movers on Craigslist – why you shouldn't do it
Relocations can be quite costly, especially over long distances. That is why you may be enticed to search for cheaper solutions online. One of the places where you can find services and items on the cheap is Craigslist. However, when it comes to hiring professional movers, this might not be the ideal place for it. Hiring movers on Craigslist involves taking on a lot of risks, due to the policies and inherent nature of the internet. You will be much better off searching for cross country movers Seattle by using reputable website business listing websites, or the old-fashioned way. Why is that the case? That is what this article is going to explore.
Main reasons why hiring movers on Craigslist can be a bad idea
Here are some of the prominent reasons why you might want to hold off hiring movers off of Craigslist:
There are a lot of fraudulent and shady companies
No protection for customers when hiring movers on Craigslist
Everyone can post ads on Craigslist
Movers on Craigslist are all but invisible
Impossible to verify movers' experience
While it is not impossible to find a good deal, the risks above present a real threat. Most people do not want to invite any more uncertainties into their relocation than they really have to. Usually, if you are looking for a moving company Washington for your move, going with established movers is a better idea. But let's see why exactly Craigslist is not the ideal place for hiring moving assistance.
There are a lot of fraudulent and shady companies
First and foremost, many "companies" post on Craigslist to scam their potential customers. The risk of being caught is minimal, which makes for a perfect scamming environment. Moving scams can occur even if you go with what seems to be a legitimate moving company. Usually, the movers will provide you with a very low initial estimate only to ramp up the costs later on. And, since your items will be in their care, you will not have many options. Even if you can win a court argument against these scammers, it can take a while. And in all that time you will be without your belongings. Most people simply choose to pay exorbitant sums only to have their stuff back.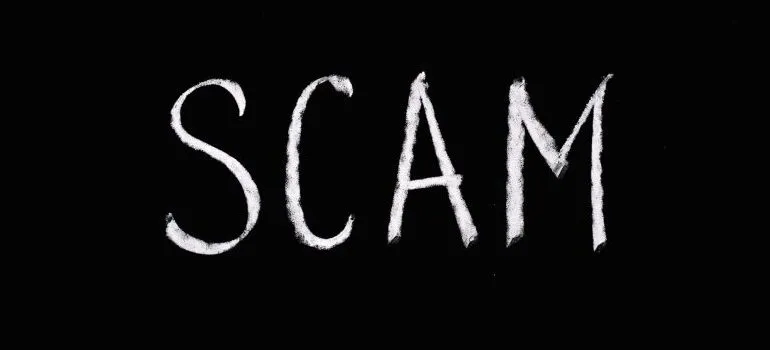 This is made even more difficult if you are relocating a business. If you decide to go with movers from Craigslist instead of reputable office movers Seattle, you might live to regret it. In most cases, you will not have the option of dragging them to court, as you want to resume your business operations as soon as possible. And these scammers know that all too well. That is why moving scams are one of the most resilient ones today. They simply work too well.
No protection for customers when hiring movers on Craigslist
Normally, when hiring any service or buying any item, you will have consumer policies in place to protect you. There is no such thing on Craigslist, everything is "as is" over there. You are basically purchasing a "cat in the sack" when you decide to hire movers that way. This means that you only have yourself to blame if something goes wrong. You are the one who knowingly took the risk and need to suffer the consequences. If you rent commercial storage from an unproven source, don't be surprised when your items are taken hostage. What you can do, however, if you are dead-set on hiring movers this way, is to gather as many referrals or recommendations beforehand. Do not trust internet sources, though, only work with live recommendations.
If you have a friend, a colleague, or a family member who has used the services of those movers in the past, their experiences might lower the risk somewhat. But even then, you can't completely eliminate the possibility of a scam. Many companies work hard to create a positive reputation, only to "cash in" afterward. The internet can be a dark and scary place, after all.
Everyone can post ads on Craigslist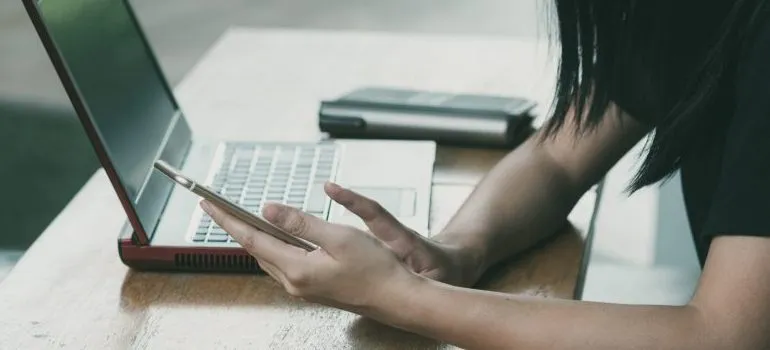 You need to understand that there are almost no posting restrictions on Craigslist. There is no one that ensures that the person who posted the ad is an actual mover. Anonymity is the key here, and many choose to take advantage of it. Sometimes, you might not even be dealing with a moving company but with another venture that is out to get your personal information. Or they might want to sell you something else. That is why you need to be really careful when browsing Craigslist. Otherwise, you can easily fall victim to one of many shady internet businesses.
Movers on Craigslist are all but invisible
When you think you've found the mover you are looking for, you will want to get more information about them. This is largely impossible to do on Craigslist, and the moving companies there can seem "invisible". There will be no records of their exploits, nor will you be able to find many customer reviews. And even if you do find some, they are usually fabricated. At the very least, you need to know how to spot a fake review before you think to trust a mover from the internet. Try not to hire (or purchase) anything without having sufficient information. Unfortunately, this information is really hard to come by.
Impossible to verify movers' experience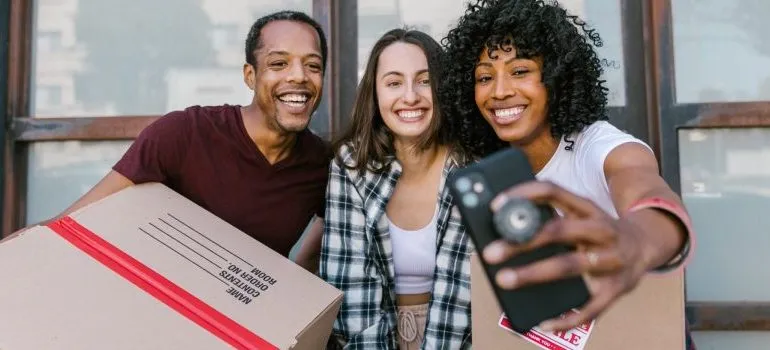 It is easy to post that your company has 10+ years of experience. It is simple, does not require much effort, and can be frighteningly effective. The problem is, you have no means of verifying such claims. And these movers know that all too well, that is why they can write anything they want. Sometimes, a company might even operate under a known name, which went out of business earlier, so they have some "credibility". You will need to be on your toes the whole time. Try not to trust anything at face value.
If you still want to hire movers on Craigslist, take precautions.
If, after hearing all of this, you still want to try hiring movers on Craigslist, you may at least want to ensure that you have a decent chance of it working out. The fact of the matter is that there are legitimate movers to be found, even on Craigslist. When dealing with moving companies you never want to give them any money in advance, regardless of the reasoning behind it. Additionally, always ask for a proper written estimate before you proceed. For additional information or if you want to hire certified professional movers instead of relying on those on Craigslist, make sure to reach out and contact Hansen Bros. Moving & Storage Seattle.
Let our team put together a comprehensive moving plan for you. Complete our simple free quote form or contact us at 1-888-300-7222.