How to cut commercial relocation costs
Relocating a business to a new location comes with a plethora of costs. Not only do you need to rebuild the entire operation from pretty much scratch, but you will also have to deal with the cost of the relocation itself. Luckily, there are a few ways that you can utilize to cut commercial relocation costs. Choosing to relocate in the winter, for example, will be much cheaper than in the summer. But the most important step is to choose which one of moving companies Seattle will conduct your relocation. In this article, we will provide you with several ways how to make an office move cheaper, as well as provide you with a few relocation tips.
How to cut commercial relocation costs?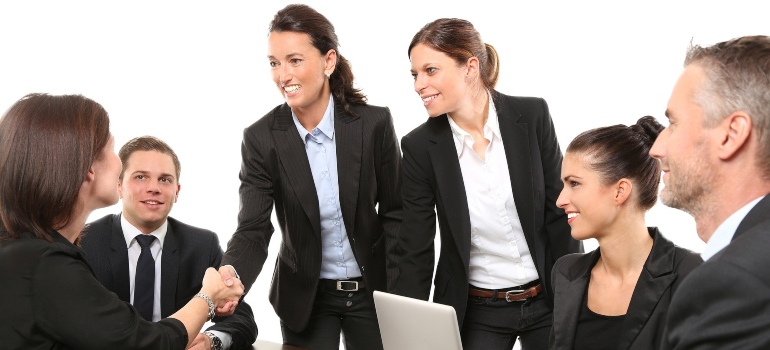 While there may be a considerable number of things that you can do, you can achieve the greatest savings if you:
Choose your office movers carefully
Try to get "bundled" deals
Examine the contract before you sign it
Obtain packing supplies on your own
Choose the right moving date
Apply for tax deductions
Furthermore, you can also have your employees take on some of the relocation tasks. Provided you are willing to sacrifice their working hours, that is. Depending on the situation, your employees might be your greatest resource. While international commercial shipping companies can handle pretty much everything for you, their services come with a cost.
By having your staff take care of certain tasks, you may be able to considerably reduce the relocation cost. But you are still going to need professional movers to help you relocate. With that in mind, the first step on cutting down the moving costs is:
Choosing the right mover
There are thousands of moving companies in the country, most of which conduct both commercial and residential relocations. What you want to do is find a mover with ample experience both in the area you are currently operating, as well as in the area you will be moving to. That way, you will be able to achieve maximum efficiency and save some money on the relocation costs. Companies that have branches in both locations will usually be able to provide you with a better deal than others.
That being said, you need to make sure that the company you are researching is trustworthy, reliable, as well as insured, and bonded. When looking into some of the long distance movers Seattle has on offer, you want to be as thorough as possible. Hiring movers require considerable research if you want to make sure that you are getting the best deal. Therefore, set aside some time to obtain and compare free quotes from multiple companies.
Bundled deals can help you cut commercial relocation costs
Additionally, some movers will be happy to offer you a "bundled" deal if you are also covering the relocation costs of some of your employees. These deals can result in considerable savings, and it is in your best interest to inquire about them. Even if you are not paying for the relocation of your staff, you will still need to relocate your own household. And that is an opportunity for a bundled deal. Furthermore, try to get all the services you need from the same provider.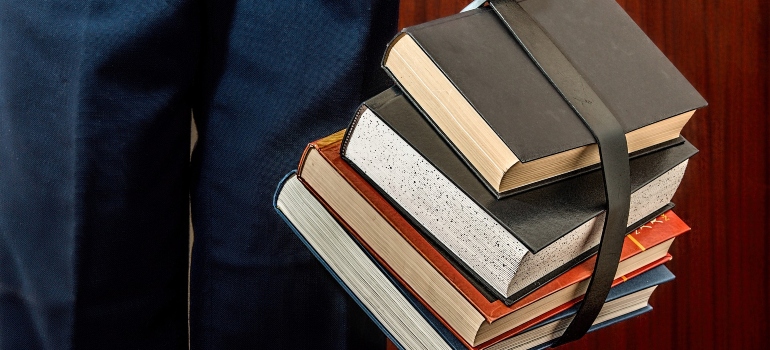 This ties in closely to mover research, as you will want to get everything you need in one place. For example, if you require commercial storage Seattle solutions, you will want to hire a mover that is capable of providing you with them in a convenient location. In short, the more services you hire from a single moving company, the better discount you will be able to get.
Make sure you read the contract very carefully
When it comes to moving contracts, you want to read them carefully and make sure that you fully understand them. Moreover, check if you are paying for any services that you might not need. Moving companies often provide a set of commercial moving services as a baseline, and you might not need all of them. By reading the contract and removing the services you don't actually require, you will be able to make your relocation cost less. Lastly, be sure to check the insurance options that a mover offers. Standard liability coverage is usually not protective enough, and you might want to invest in more protection. Or you might want to take the risk and reduce the costs even further by choosing another option.
Try to get some packing supplies on your own
Usually, a company will get packing supplies from the moving company they are hiring. But if you want to save as much as you can on your office relocation, you will want to obtain those packing supplies from elsewhere. For example, a simple way to get cheap or free moving boxes is to check whether some of your partners might have them. Alternatively, you can always do what the rest of us does when in need of free boxes. Visit your local convenience stores.
However, as a business, you will most likely have ample opportunities to get your hand on some free cardboard boxes. You will also want to utilize the power of the internet to find people that are selling assorted packing materials at a lower price. While this may be time-consuming, it has the potential for large savings.
The best way to cut commercial relocation costs is to choose a cheaper time to move
If you want to conduct a cheaper commercial relocation, do not choose any summer dates for it. The fact of the matter is that most people relocate during this period, and the availability and movers' prices are not ideal. But if you can manage to relocate during the winter, for example, you will find that movers in the state of Washington, for example, are much less reluctant to offer you an even better deal. Moving companies do not have that much work in the winter and they are willing to "fight" for their customers, by offering great prices for their services.
Apply for any tax deductions you might be eligible for
Lastly, commercial relocations can be eligible for tax deductions. Some states, such as California, will allow you to get a state tax return on some of the qualifying relocation costs. It is in your best interest to check whether you qualify for these. They can provide you with a way to cut commercial relocation costs considerably.
Let our team put together a comprehensive moving plan for you. Complete our simple free quote form or contact us at 1-888-300-7222.