How to plan a move in less than a week
Even though it is widely known that moving is a time-intensive process, many people still find themselves moving in a week or so. In an ideal scenario, you would have a month or so to plan your relocation process, and a couple of weeks ahead to pack and clean it all. However, as this is not the case, you are now most probably dealing with a whole lot of stress. Keep in mind that reliable Washington movers can get you through this whole process swiftly and easily. Movers aside, there are things you alone will have to take care of. That is why we will now speak of the way to plan a move in less than a week.
The way to plan a move in less than a week
There are only two reasons why hurried moves occur. One is that the person didn't get a lot of notice that the move was going to happen. The other is that they simply procrastinated. Whatever the reason may be, however, moving in less than a week can feel extremely overwhelming. With that in mind, the first thing you need to do is take a deep, long breath. At this moment, there is no time to reflect on past mistakes or dwell on the misfortune of not knowing your situation. What you can do, however, is get to work.
Get a plan in place
After that long breath has finished, what you need to do is set up a plan of action. If you need to hire local movers Seattle, now's the time to do so. It is best that you speak with an agent, and see that the time and the conditions of their service suit you. Once that is the case, make sure to get it on the books. And, if you are not going to be using professional movers, the time is right to figure out a way to transport your items to a new home. If it's through the help of friends, contact them. If you are going to need a truck, call and schedule that right away.
Acquire the supplies you will need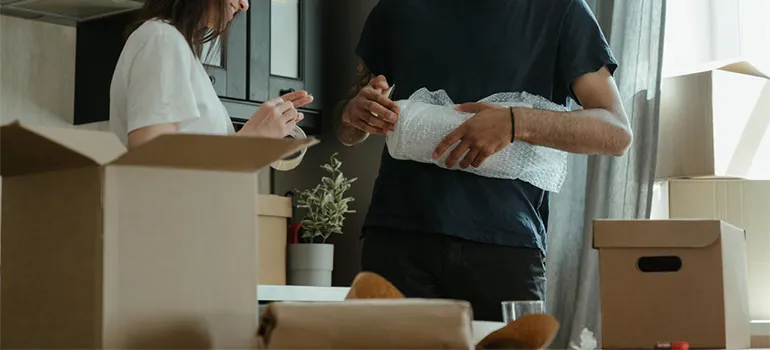 As time is of the essence, you won't have it for multiple trips back and forth to the store in order to pick up boxes and other packing materials. You will simply have to get it right on the first go. Most moving companies can help you out with this. So, if you are hiring some for assistance, you can ask them for advice on the matter. Still, as a rough estimate, we can say that you will need about ten to twenty boxes of various sizes for a studio, twenty to forty boxes of various sizes for a one-bedroom home, and so on. See that you pick up a couple of wardrobe boxes as well. This will spare you the trouble of pulling your clothes off their hangers and folding them, as you will be able just to pack them as is.
When it comes to packing supplies, a good logic to follow is to figure out how much you think you need and buy more. Essentials like packing tape, packing paper, and, if you're going to be moving on your own, furniture protectors should definitely make the list.
Consider taking fewer items
When you are racing against time, remember that the less you have to pack and transport, the better. So, this is the right time to get rid of everything you can. Especially if those are the items that no longer serve any purpose. Anything that you haven't used or worn in the past year, you can really go without. Focus on recycling and donating, and toss everything else.
Another thing to remember is that you still have an option, should you find yourself unable to move in all your goods. Finding reliable self storage Seattle will allow you to move out, and keep your belongings safe until you are ready to move in. Have this in mind if you are faced with such a scenario.
Don't stress too much about proper organization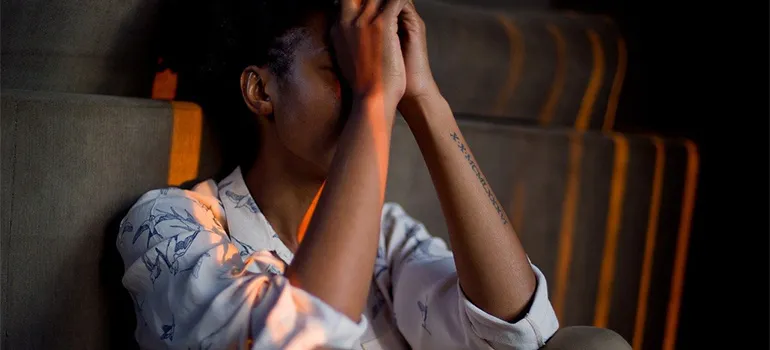 While the picture of the perfect move consists of well-labeled boxes filled with like items all stacked neatly together, that is not the image you need to have when it comes to your relocation. When you plan a move in less than a week, the words "perfect" and "ideal" are to be discarded.
In a situation like yours, it is completely fine to throw organization out the window and just do what you can in the best way you are able. Pack your dishes with your linens, and your electronic cords in with your coffee maker. At this point, it really does not matter, so long as you get it all packed safely.
Still, be mindful of the details
When you plan a move in less than a week, you are at risk of being distracted by many things. That is why prioritizing is the key. Still, you really ought to remember to take care of the details. Some of these would include filing a change of address with the post office. In addition, there is scheduling the shut off of your gas, electricity, internet, cable, etc. at your current home. And let's not forget the transferring of those services to your new home.
Having a quick move may mean that the timelines don't match up perfectly. This further implies that you might have to wait a bit to have your mail forwarded or have your new internet set up. So, if you find the time, it can be smart to make some phone calls and politely ask to expedite these services. All in all, remember to keep your cool and prioritize.
Let our team put together a comprehensive moving plan for you. Complete our simple free quote form or contact us at 1-888-300-7222.