How to plan and prepare for moving during COVID-19
The appearance of coronavirus has had a massive impact not only on the USA but on the entire world. Social distancing alone brings forth plenty of challenges and restrictions many are still struggling to solve. However, while some things can be solved with different methods, or postponed until times get better, moves do not fall under those categories. To prepare for moving during COVID-19, you will have to arm yourself with patience, understanding, and nerves of steel. Luckily, you won't be alone in this endeavor, as Hansen Bros. Moving & Storage Seattle is here to help, first and foremost with the following article, and later with anything else moving-related, you may need.
Is moving during COVID-19 possible?
During these unfortunate times, many have found themselves in situations of leases ending, having previously sold or purchased a home. And with an upcoming closing date, one does not really have the luxury of a flexible moving date. In this case, finding moving assistance is urgent as the situation is truly dire. Luckily, as moving is generally considered essential, and moving service providers currently operate in all states, you should not have much trouble in finding the assistance you need. Companies have adapted, and nowadays you can even find contactless self storage Seattle.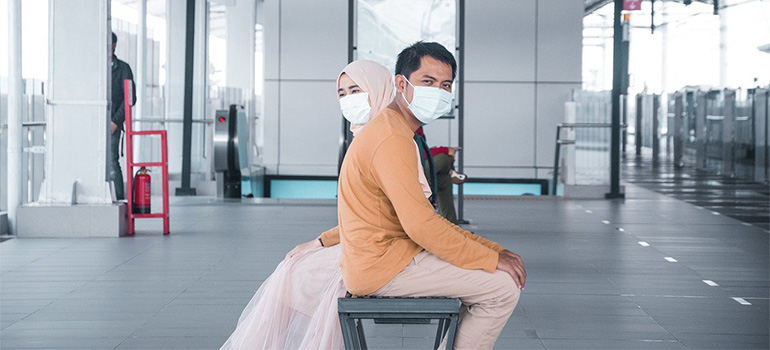 Is it recommendable?
If you are among those who are able to postpone their relocation, we would advise you to do so, especially if you are in a high-risk group. Not being able to postpone your relocation, but being concerned about exposure leaves a few options. One of the includes moving with your own vehicle or a rental truck. However, you will have to be able to lift and carry all of your belongings, which can be quite a challenge.
Plan and prepare for moving during COVID-19
There come certain situations when moving is unavoidable. Sometimes you don't have the flexibility, and sometimes you don't have the strength, time, nor energy to take care of it all on your own. For situations like these, it is best that you work closely with your moving provider, and learn what they are doing to ensure the safest move possible. They will certainly make some points on the things you can do on your part.
What needs to be pointed out at this stage is that health and safety are the top priorities at all times. If you are in a high-risk group, including those with pre-existing conditions (diabetes, asthma, cancer) or those who are over the age of 60, we would once again urge you to reconsider your move. If there is any chance at postponing it, or at least finding an alternate means of moving, such as using your own vehicle or renting a moving truck and moving yourself, consider those choices instead to minimize your risk.
Making a plan
Making a plan is important for every relocation process, even when you are not moving during COVID-19. And, this rule goes double for relocation during the pandemic. You will have to be one step ahead at all times. This includes obligations like ensuring you have the right supplies since running back and forth to the store won't be an option. It also includes ensuring that you leave yourself enough time to pack and get ready for your moving team. Here are some important steps to follow in order to keep everything in check:
Find and contact your moving company
As things are hectic now more than ever, it is important that you confirm your reservation and discuss the best practices for moving day. If you need piano movers Seattle, or packing assistance, it is important to communicate this early. Moving companies are putting in lots of safeguards with the goal of protecting their clients. So, it helps tremendously to be on the same page as them in terms of what is expected.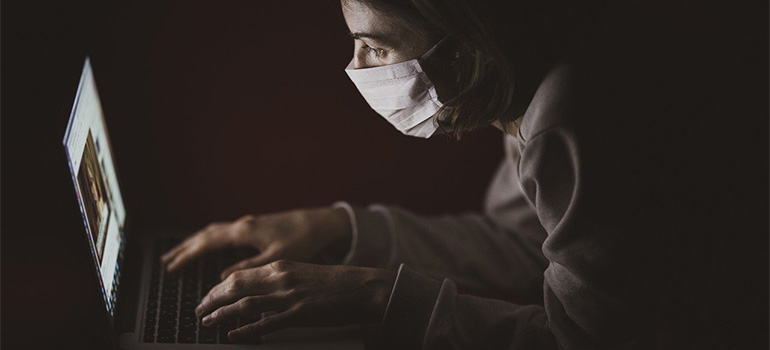 Acquire all of your supplies in one go, if possible
Making as few trips as possible anywhere is the rule we are all trying to follow during coronavirus. So, the same thing applies when it comes to getting your packing materials. See that you know exactly what you are going to need for your relocation. And, keep in mind that you can purchase packing materials from moving companies as well, many of which do home deliveries.
Sanitize your home as you pack your belongings
Moving your household is a great opportunity to clean every single thing that you have. This will ensure that your new place is spot clean. Sanitize your belongings before you place them inside the boxes.
Finalize the packing process at least 24 hours before your movers arrive
The coronavirus particles can last a long time or surfaces. When it comes to cardboard boxes, they can survive up to 24 hours. While your movers will be wearing gloves and masks, you still ought to think of their safety, as that is the best thing we can all do for each other. So, see that you have your boxes packed and sitting untouched at least a full day before the moving crew arrives.
A few more things to help you prepare for moving during COVID-19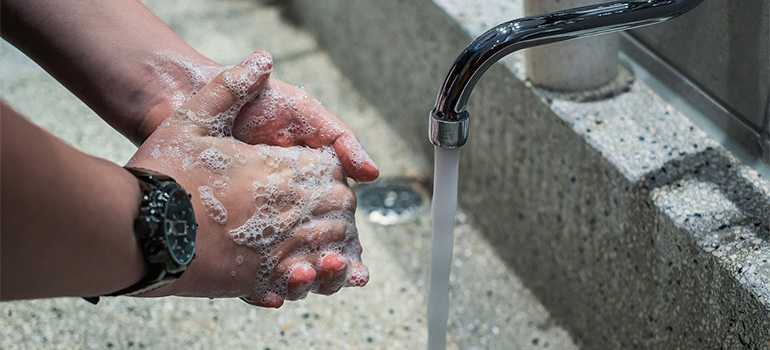 If you or anyone in your family is experiencing coronavirus symptoms, see that you let your movers know this. In order to keep everyone safe, we all have to practice honesty and transparency. In many cases, your movers will still work with you. However, they will also know to put additional protocols into place in order to protect their workers.
Have disinfection products on hand. This will aid your movers tremendously. Have your place ready with soap and paper towels by the sink, as well as hand sanitizers by the doors.
If you are traveling for your move, see that you plan accordingly, and book everything as early as possible. Just see that you make refundable reservations, and make them with companies that offer free cancellations.
In order to prepare for moving during COVID-19, you will have to employ quite a bit of planning. However, no one has it easy in times like these, as everything is unpredictable, to say the least. So, see that you have plenty of patience and calmness at your side. Health is always the number one priority, while everything else falls on the far second.
Let our team put together a comprehensive moving plan for you. Complete our simple free quote form or contact us at 1-888-300-7222.