Local moving companies vs van lines
Moving is, generally speaking, a very complicated process from start to finish. There is a lot of planning and logistics going into a regular local move in order for it to be successful. However, each move is unique, and each requires a different approach. It is your job then, to figure out the best possible moving solution for your situation. The problem is, that not everyone has moving experience, and not everyone knows what fits their needs. Given the circumstances, you now have to decide between local moving companies vs van lines. This is a tough choice, but luckily, we're here to help! We'll help you learn the difference between local movers Seattle, and van line services. We'll also break them down into pros and cons, helping you further on your journey. When it comes to choosing movers, an educated choice makes all the difference.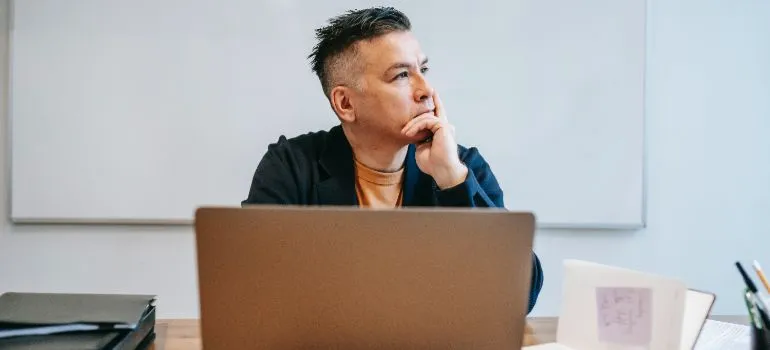 What exactly are local moving companies and van lines?
Let us begin with the most important question. Before we go further into the matter, we first need to understand the key elements of these two services. For starters, local movers Kirkland WA function exactly how you would imagine them to. They'll visit your home, pack your items, load them into their vehicle, and head toward the determined destination. When it comes to local movers, the vehicles they use generally consist of vans and smaller trucks since they don't have to cover long distances. On the other hand, van lines make up a network of movers, scattered all over the country. Each area is covered by a specific company, serving as the main terminal. This means that your items will go from terminal to terminal, warehouse to warehouse until they reach your new home. This is a widespread supply chain able to cover a great number of relocations at once.
Hiring local moving companies is a more direct approach to relocating
When it comes to moving locally, there are two choices usually available to you. You can rent just the truck, and go for a DIY approach. Or, you can hire one of the best Issaquah moving companies to conduct the move for you. As we've already mentioned, local moving is, generally speaking, a very streamlined process. Your chosen movers will first visit your home to inspect it and assess the best approach for the job. Then, they will pack your items, if you haven't done this yourself already. Once everything is safely packed, it will be loaded on the moving truck, and delivered to your new home. All of this happens in a limited time frame, which is usually determined before the work even begins. Most moving companies offer additional moving services, which can make your move simpler, safer, and more convenient.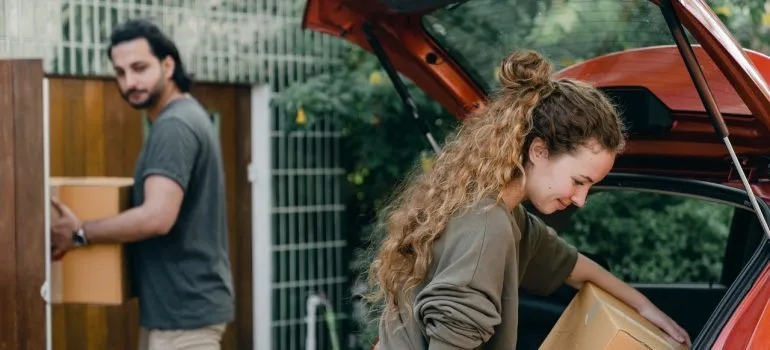 The pros of choosing local moving companies
There are a few convenient factors that local moving companies can provide you with, unlike van lines. These benefits are:
Your very own dedicated vehicle or vehicles. When you work with one single local moving company, the vehicle dispatched for your relocation won't be shared with anyone else. Everything you own will travel from one location to the next in just one vehicle, without transfers. This entirely removes the chance of your items accidentally ending up at the wrong location. Another great thing is the fact that you don't have to worry about safety. If you dedicated yourself to packing fragile items, you won't see them switch trucks, and thus avoid the risk of damage.
Fixed dates throughout the entire moving process. This is your move, and your personal schedule matters the most. With a reliable moving company, the times and dates you decide on will be respected and followed through. This gives you the much-needed stability and safety when making plans. Knowing exactly when your items will reach their new home allows you to better prepare for the post-move activities.
Van lines offer a nationwide network of connected moving companies
As we mentioned earlier, van lines are a network of moving companies that work together to relocate your items. They collect your packed boxes and deliver them to the local terminal. They are then transferred to a different truck, which contains items belonging to other clients, that are heading in a similar direction. In essence, this means that your belongings will transfer between different trucks and terminals until they reach their destination.
The pros of relying on van lines
Van lines offer quite a few convenient advantages which are a mix of affordability and reliability. When using this moving method, you can expect:
Paying only for the trailer space you're using. When van lines transport items, they load the trailer with items belonging to various clients. So, even though your items are in a large semitrailer, you will only pay for the amount of space they take up.
Lower services prices. Van lines are a far cheaper solution compared to moving companies, for a few different reasons. Mainly, the logistic expenses are lower since your items transition between different trucks and warehouses. The other reason is the fact that the delivery times are slightly longer compared to regular local moving.
A secure network of companies. When it comes to creating and maintaining infrastructure, van lines try to maintain a quality standard. Unfortunately, moving scams are a common sight. But by inviting only certified movers into their network, van lines protect their clientele.
The cons of van lines that you must consider
Although there certainly are advantages, working with van lines leaves a few things to be desired. The common cons of using van lines are:
Large delivery windows and flexible dates. When planning a move, we all want certainty and precision. However, when scheduling a move with van lines, you will receive a specific pickup date, but only an estimated delivery timeframe. This means that, in some cases, item delivery may take up to three weeks.
Risk of mixups and damages. As we already mentioned, your items will change vehicles. And even though van lines work with a good tracking system, mixups can still happen. There is also the risk of accidental damages when moving your items between trucks.
Local moving companies vs van lines – final conclusion
After everything we've reviewed and weighed out in this text, you might expect us to now declare the decisive winner of this comparison. However, the final summation may surprise you. When it comes to debating local moving companies vs van lines, the truth is that there are no winners or losers. Both service types come with their own advantages and disadvantages. And in the end, it all comes down to your preferences, flexibility, and planning your moving budget. As we said, each relocation is different, and your choice depends on your situation. But now that you understand the key differences, we're certain that you'll have a much easier time making that final important choice!
Let our team put together a comprehensive moving plan for you. Complete our simple free quote form or contact us at 1-888-300-7222.