How self-organization makes relocation easier
While the thought of relocating to another place may be exciting, this transition can also easily make you feel overwhelmed and anxious. If you too are feeling burdened right now because of your upcoming move, don't worry – you're not alone. It's perfectly normal to feel that way during the move. Who wouldn't get stressed after weeks of negotiating, planning, and filling out paperwork? But you know what? If you do your best, focus on keeping your move organized, and stick to the moving schedule, stress will disappear almost completely! In this article, Hansen Bros. Moving & Storage helps you learn more about how self-organization makes relocation easier and how you can better organize your move.
Challenges that come with every move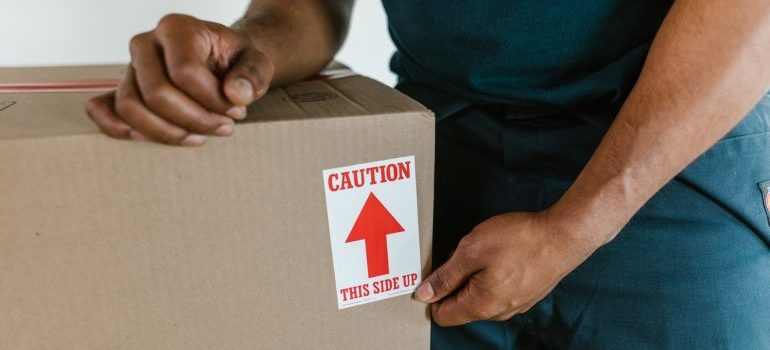 If you've been reading about relocations or you've moved before, you already know that relocations can sometimes be very challenging. And that is true. However, this doesn't mean you can't do anything about it. There are many tips and tricks that can help you deal with challenging relocations and make them less stressful. But, before we list those tips and tricks, let's first see what are some of the main challenges of every move. Learn about them and it will be much easier to overcome them.
So, what are some of the challenges you'll have to face during the move?
Handling moving expenses
Dealing with elaborate paperwork
Finding housing in an unfamiliar environment
Experiencing culture shock
Learning new transportation system
Meeting new people
Adjusting to the new surroundings
Of course, different types of relocations come with different sets of challenges. For example, when moving a company, there are other challenges such as keeping the business going,  organizing employees, etc. Taking care of your business while planning the move at the same time can be really hard. That's why most business owners opt for moving their company with the help of office movers Seattle.
The important thing you need to understand is that self-organization makes relocation easier. So, yes, you'll probably face some of these challenges. But, it is possible to overcome them and anyone can do it with some effort.
How does self-organization make relocation easier?
Now that we've mentioned some of the challenges you could face during the move, let's see how you can overcome them. More importantly, let's see how staying organized can help you during your move.
You can track everything and make sure your move goes according to plan
One of the most important things you need to do before the move is to make a plan. A well-made plan will make your move much easier because you'll be able to track all moving tasks and make sure you're sticking to the schedule. Although most people think you only need to plan your move if you're moving for the first time, that's not the case. Even if you moved dozens of times before, you'll still have to find the time to make a moving plan.
The important thing here is that you can't start to plan your relocation a couple of days before the big move. Unless you have to move on short notice, you'll have to plan your move well in advance. This will give you just enough time to plan every step and to complete all of them a couple of days before your relocation. This is the perfect example of how self-organization makes relocation easier.
You'll have enough time to prepare for your relocation
There's nothing worse than having to prep the entire move in just a couple of days. But, if you start planning the move ahead of time and you stick to your plan, you'll have nothing to worry about. Of course, if you don't have the time to deal with everything on your own, you can always employ one of many reliable moving companies Marysville WA. After all, that's why they're here – to make the relocation as simple as possible for you. So, don't hesitate to put professionals in charge if you see you can't handle everything by yourself. 
Your relocation won't be stressful and make you feel overwhelmed
This is probably the most important reason why you'd want to keep things organized during the move. Since you'll have everything planned in advance, your relocation will be less stressful. Even if problems arise, you'll have the time to deal with them and find the best way to solve them. In addition, you won't get overwhelmed by everything that's going on around you and you won't have to deal with the relocation stress syndrome. Trust us, you'll manage to move in the simplest possible manner.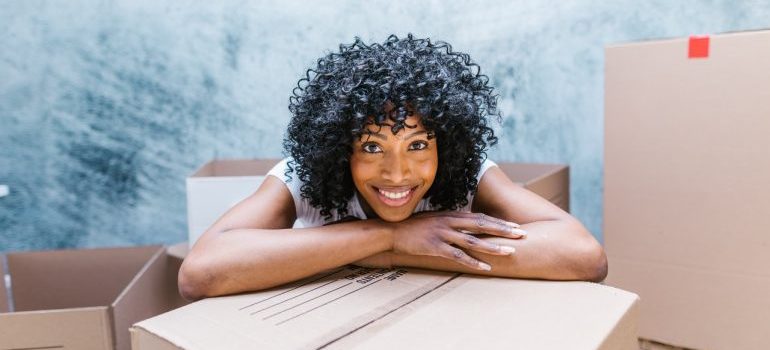 5 expert self-organization tips to make your relocation easier
To help you have an organized relocation, we at Hansen Bros. Moving & Storage WA, wanted to share a couple of tips with you. Being in the moving industry this long, we believe we have learned a thing or to on how to have a problem-free move. And now, we're sharing our knowledge with you.
Start preparing for the move ahead of time. We already mentioned why starting early is important. You'll have much more time to prep everything and your move won't be that stressful.
Don't do everything by yourself. There's no need for doing everything on your own. Find help, ask friends to help out, or hire movers. Together, you'll organize the move much faster.
 Don't move everything you own. There's really no need for moving all of your items. Declutter your home before you start to pack and separate the items you're not using anymore. Get rid of them instead of moving them with you.
Pack and clean room by room. To keep the chaos away from your move and home, you'll want to pack and clean bit by bit. Beware, packing everything all at once is an almost impossible mission.
 Go through your checklist one last time on the day of the move. Get up early on the day of your move and go through your checklist once again. Make sure everything is ready for the arrival of your movers.
Now you know how self-organization makes relocation easier. So, are you going to do your best to keep things organized? Trust us, stick to your schedule and you'll move with ease. You'll manage to overcome even the toughest challenges like a pro.
Let our team put together a comprehensive moving plan for you. Complete our simple free quote form or contact us at 1-888-300-7222.