Moving from Washington to California – all you need to know
Congratulations, you have decided to move to the sunny state of California! You are about to start a brand new chapter of your life, isn't it exciting? However, before you move there are many things that you need to do. On top of the list is of course finding a reliable moving company. This is not a small move, therefore you need a moving partner that is as reliable as Hansen Bros. Moving & Storage. You will have much pleasant moving experience with someone that knows their job. The next step is getting informed. To help you out with this we have prepared a small guide on moving from Washington to California, where you will learn all you need to know about this move.
Where do you begin?
Believe it or not, your relocation begins the moment you start thinking about it. Way before you make a final decision, you will have a couple of ideas ready and it is good to focus on them right away. Even though these ideas may be fresh and new, you won't be under any pressure while making them. They will most likely lead you to create a perfect plan that will guide you through this process. Little by little, your relocation will catch a certain flow and with some professional movers, everything will turn out great. 
But what happens if you start postponing your move because you are not sure this is a good idea? That is why it is so important to get a piece of good advice from professionals. All you need is some comparison and a couple of true facts and before you know it, you will be making arrangements with your movers. Let's go through some of the most important parts together!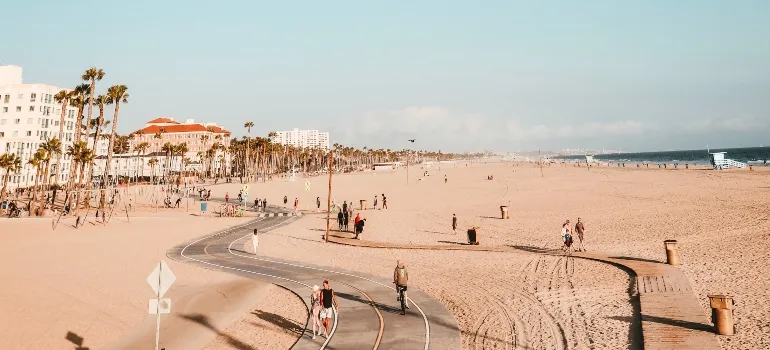 How often do people move from Washington to California?
You may easily get a feeling that your relocation is not so common among people and that it will cost you more or be more difficult. Long distance movers Seattle would disagree as this particular route is more common than you think! Residents move both ways and while the majority will choose to move from California, Washington is sending some of its people there as well. Just in 2019 more than 31,882 people decided to replace this state and start calling California their home. While the reasons vary, the majority of them did it because of a better lifestyle or some other personal matters. The situation after the pandemic outbreak is pretty similar, people still move from Washington. According to some statistics, these are the most common reasons people decide to leave Washington:
New job offer in California
Joining a family member or partner
Retirement
Education
Whatever the reason is, a lot of other factors must be included when making a final decision. Each one of these requires good research to find what you have been looking for. So, let's dive into more details about the reasons and outcomes!
Job opportunities are endless and are often calling people to move to California
Washington is known for being one of the places that have some of the best job opportunities. For people looking for a government job, there is no better place than Washington. California has a lot of job opportunities in different fields. A lot of people decide to move to California only because of a new job offer they are not ready to refuse. As you probably know by now, in this state tourism is one of the main sources of income and finances for many. New hotels and resorts are being built every single day and with them, new job opportunities. So, if your profession is related to tourism, you may start thinking about moving to California.
But not everything is about the entertainment industry in this state. If you are in tech you will be glad to know that you will be able to find jobs that are paid well in Silicon Valley. All the major tech companies are based here, therefore you will have a lot of opportunities to grow. If you catch a good offer and are ready to move for it, be smart about your further steps. they will require a job interview so you can leave your inventory in portabox storage Seattle while you find a new place in California and officially get a job.
If you have a family member there or you wish to start living with your partner, California waits for you!
Moving from Washington to California will come as a great refreshment for those who wish to start living with a family member or a partner. This is one of the easiest ways of moving as you don't have to look for a home and spend time setting it up. The person you will be living with can help you get to know the area and adapt to this state better. In 2022 around 20% of people who moved to California started living with another permanent resident. It is interesting to know that this statistic is much different for Washington. There more than 60% of new residents will either rent a place or buy real estate. 
Why is California better than Washington for retirement?
Even though the answer is pretty obvious, this is something you should be aware of. If you live in Washington and your retirement is getting closer, there is no better state for you to move to than California. Almost every city in this state has a couple of neighborhoods that are perfect for spending long days enjoying the sun and having fun. You will find real estate very cheap for this occasion and before you know it, your new beach house will be ready. Elderly people will enjoy new neighbors, as well as communities here, sharing a lot of hobbies and activities.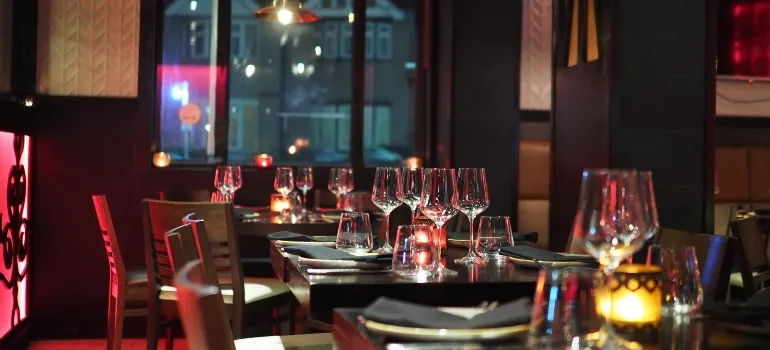 On the other hand, Washington will treat residents in retirement well but not even close as California will. Weather is a huge factor in this and you will most likely choose sun over a couple of months of rain and snow. Besides that, after many years working in this state, maybe the time has come to try out something new.
Washington vs. California in terms of education!
It is well known that Washington has amazing schools and universities. A lot of students from all around the USA will move there just so that they can get a high-quality education. The most popular universities are Washington State University and Seattle University. Another fun fact is that the majority of students who move to Washington because of its good schools and universities will stay permanently. So, after moving from Washington to California how will that affect your education or those of your kids?
California is among those states who care about providing high-quality education to students as well. In this state, you can find excellent schools both private and public so there is no reason to panic. Depending on what city you choose, you will get a couple of options. Here are the most popular ones:
University of California Berkeley
University of California San Diego
Stanford University
University of Southern California
If you decide to move to California because of your education, you will probably have a lot of books to take with you. Grab some moving boxes Seattle so that everything is safe during transportation.
Let's talk about sunny weather all year round!
Both Washington and California have a high cost of living compared to other states. Therefore you will not see a big difference in your finances. One of the biggest perks of moving to California with Washington movers is the weather. While in Washington you can experience four distinct seasons in California it's much different. You will be blessed with warm and sunny weather all year round. The average temperatures in California are 70 degrees which is a big change compared to Washington's 56.6 degrees. You can leave your snow boots in Washington, you will not need them here. Shoveling snow early in the morning before you go to work will be a distant memory. You get to experience 300 days of sunshine.
Heaven for foodies
If you are a foodie this state is going to be your heaven! From five-star Michelin restaurants in California to street food trucks you will find a lot of delicious food! Almost every city in California has those streets that are completely dedicated to food and meals from all around the world. Once you officially move, you will know them just by smell as each one of them will be your favorite stop-by. New restaurants are popping up daily in this state and if you used to have one back in Washington, you should expand or move your business. Your meals will be appreciated by tourists and residents as there are many apps in California that inform users about new places with delicious food and drinks.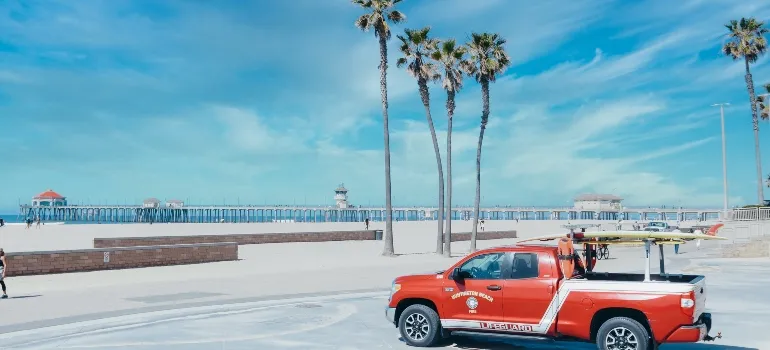 Moreover, while we are talking about all the delicious food, it is impossible not to mention the wine! After all the state is known for its world-renewed Napa Valley wine. You probably had a chance to taste it at least once, and now there will be even more options in front of you. Residents here are very proud of their wine so don't be surprised if your new neighbors decide to greet you with a bottle. This is a great opportunity to discover different types of cuisine and to take a sommelier class with your friends.
Housing options after moving from Washington to California
When it comes to housing, prepare to pay more after moving to the state of California. Even though the housing prices in Washington have gone up by around 24.1% the average price is still lower than in the sunny state. While average housing prices are $593,897, in California expect to pay around $758,360. When it comes to renting, it's 50% higher than the average. This price varies from city to city. If you are looking to move to one of the major cities then be prepared to pay the price. However, if you decide to settle in one of the smaller cities you will find some affordable housing options. When it comes to neighborhoods there is something for everyone. Whether you want a nice suburban life or a fun life in the city you will find the right place for you!
You need to know the cost of moving from Washington to California before you start planning your move
One of the most important things to know about moving from Washington to California is the cost. Of course, the cost will vary from mover to mover, but this is what moving estimates are for. This is a must. Before you book your movers ask for an estimate. Most of the time they are free and non-binding, which is great for someone that has a specific budget. But to give you a better idea of what you can expect the average cost of this move is $2,800-$4,500. This price will depend on the size and the moving date. Therefore, you should carefully pick one of the cross country movers Seattle that fit your budget the most.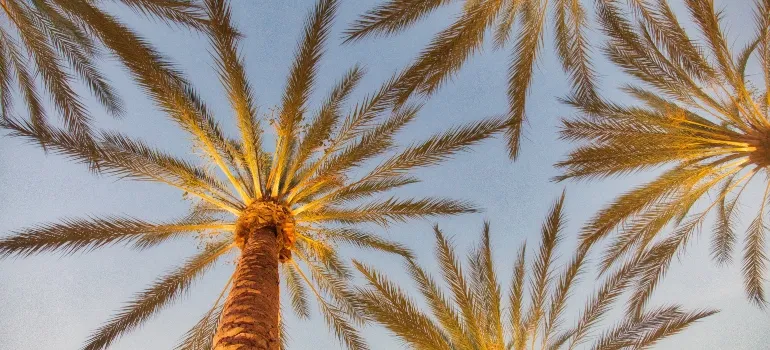 Cons of living in California
One of the biggest cons of moving out of Washington is the no-income tax rule. This is one of the nine states that don't have an income tax. Therefore, as a resident of California, you will have to file for your income taxes. Then there is a risk of natural disasters. Just remember not long ago wildfires burned down the entire town of Paradise. This is something you need to be aware of before moving. Other things that you should be informed about are earthquakes and landslides. Landslides occur during big floods. Even though this is not a very common thing it happens from time to time. Furthermore, there are around 100 earthquakes a day in the state of California. However, the majority of them you will not be able to even feel, since they are not strong.
Best cities and neighborhoods in California
Let's start by saying that California has 482 cities. That means there are countless choices in front of you when choosing the place to move to. It is normal that you will consider big cities first as they come as the most suitable ones. You will have to be careful as not every city in California will be good for you. Some of them have different traits that could be a huge deal for you so it is best that you do your research on time. As this guide is made to help you move from Washington to California with ease, let's go through some of the cities in California people usually move to!
Los Angeles
The very center of America's film and TV industry, your first choice could easily be Los Angeles. With a population of 3.973 million people, it is one of the biggest cities in this state. The main reason people choose it when moving is because of job opportunities at every corner. No matter what your profession is, your career can easily skyrocket from that city. Famous for its diversity and love for young people, Los Angeles is the dream of many. Even though it covers a huge area, generally speaking, Los Angeles can be pretty expensive. You must organize your finances well before officially moving and renting out or buying a place.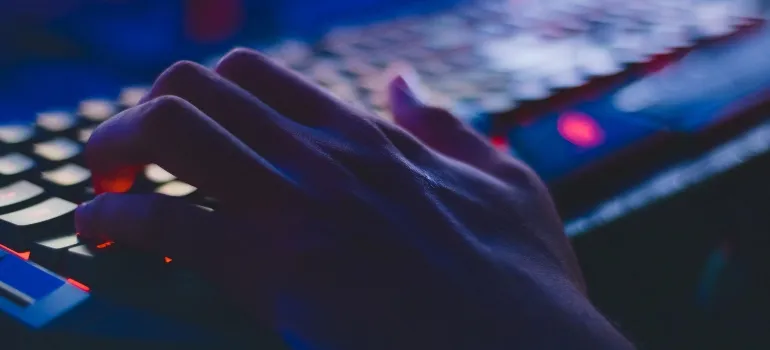 Sacramento
Next on the list is, of course, the capital city. Sacramento is famous for its attractions and is so loved by tourists and residents of California. Here, you will get a chance to see beautiful parks, like California State Park, and spend an amazing time in fancy restaurants. Moving here will open new doors for you as it is once again a city that cherishes diversity. And just like Los Angeles, it can be expensive for some people. But, if you skip moving to Downtown Sacramento and choose the suburbs instead, things will be much different. Find a good agency and start looking at homes for sale, as there are always many. 
San Jose
For those who managed to find a good job in Silicon Valley, there is no better place to live than in San Jose. With a good job to support your expenses, you will find a nice home no matter the neighborhood. The real estate market in this city offers homes that are expensive but that doesn't mean you won't be able to find something to fit your pocket.
Prices usually vary, but after the pandemic, a lot of nice but cheap homes started to emerge. San Jose may sound like a city where work always comes first but don't let the location trick you. Here you can enjoy many parks, restaurants, and bars every single day. The best thing you can do is start looking while still in Washington. As soon as you find a home that suits you, you can schedule your relocation.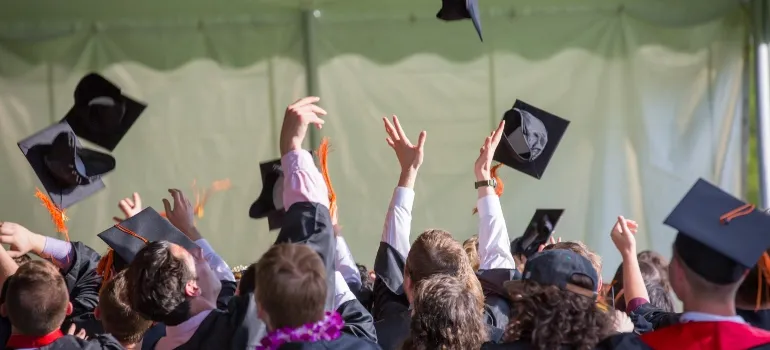 Carmel-by-the-Sea
No one said that you must find your happiness in the big city. Because of that, let us present you with a fairytale-like city that you will immediately fall in love with. Carmel-by-the-Sea is a beautiful town with a population of 3,789. It has breathtaking houses that look like they have been ripped from a movie. You can find a library and a museum here, with a couple of local restaurants. Community stick together and sell homemade goods in their shops. Most of them have family businesses that last for generations. For those who look for a quiet but beautiful place, this could be a perfect choice. You will love the idea of living by the sea, without crowded streets and noise coming from everywhere.
Friendly reminder
It is worth mentioning again that your relocation is an interstate one. Packing and transporting your items are extremely important but are not the only tasks you will have. If you choose moving services Seattle carefully, you will have a lot of time to focus on getting to know California. And if you suddenly start feeling blue about this entire thing, don't let those feelings change the way you think. What you should do instead is make a goodbye party or organic kind of event for people you love. You will feel much better knowing you got to spend some time with them.
Also, try to prevent as many unexpected situations as possible. If you think that you may not be ready to move to California ye, it is better that you wait a little bit longer. Forcing big things like this can cause further issues that you will have to deal with. The total drive distance between Washington and California is 988 miles and you won't be able to travel back and forth all the time.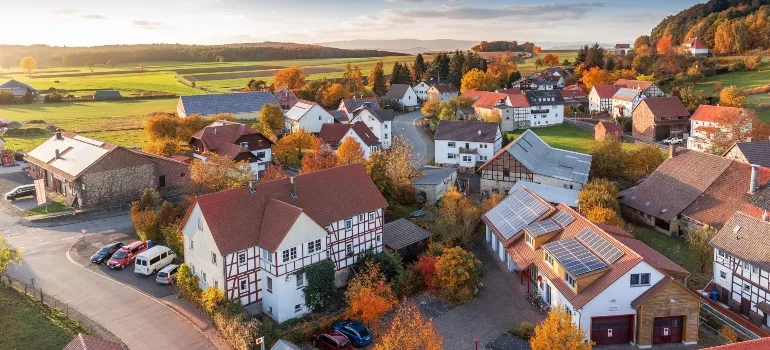 Do your research and you will be fine!
Before you move make sure to do your research. Go on forums and discuss with people what they think the pros and cons of moving from Washington to California are. This is the best way to know what to expect after moving there. As loons as you have a good moving company that will help you organize a safe long distance move, you will be fine. Anyways, once you arrive at your new home, take your time to adapt. It is totally normal to feel out of place. After all, moving from one state to another is a big deal. Just remember that soon you will be appreciative of the chance that you have to live in the beautiful state of California!
Let our team put together a comprehensive moving plan for you. Complete our simple free quote form or contact us at 1-888-300-7222.