Moving from Washington to California – all you need to know
Congratulations, you have decided to move to the sunny state of California! You are about to start a brand new chapter of your life, isn't it exciting? However, before you move there are many things that you need to do. On top of the list is of course finding a reliable moving company. This is not a small move, therefore you need a moving partner that is as reliable as Hansen Bros. Moving & Storage. You will have much pleasant moving experience with someone that knows their job. The next step is getting informed. To help you out with this we have prepared a small guide on moving from Washington to California, where you will learn all you need to know about this move.
You need to know the cost of moving from Washington to California before you start planning your move
One of the most important things to know about moving from Washington to California is the cost. Of course, the cost will vary from mover to mover, but this is what moving estimates are for. This is a must. Before you book your movers ask for an estimate. Most of the time they are free and non-binding, which is great for someone that has a specific budget. But to give you a better idea of what you can expect the average cost of this move is $2,800-$4,500. This price will depend on the size and the moving date. Therefore, you should carefully pick one of the cross country movers Seattle that fit your budget the most.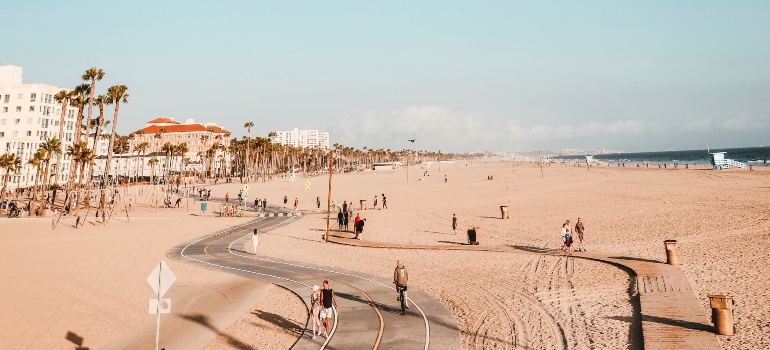 Sunny weather all year round!
Both Washington and California have a high cost of living compared to other states. Therefore you will not see a big difference in your finances. One of the biggest perks of moving to California with Washington movers is the weather. While in Washington you can experience four distinct seasons in California it's much different. You will be blessed with warm and sunny weather all year round. The average temperatures in California are 70 degrees which is a big change compared to Washington's 56.6 degrees. You can leave your snow boots in Washington, you will not need them here. Shoveling snow early in the morning before you go to work will be a distant memory. You get to experience 300 days of sunshine.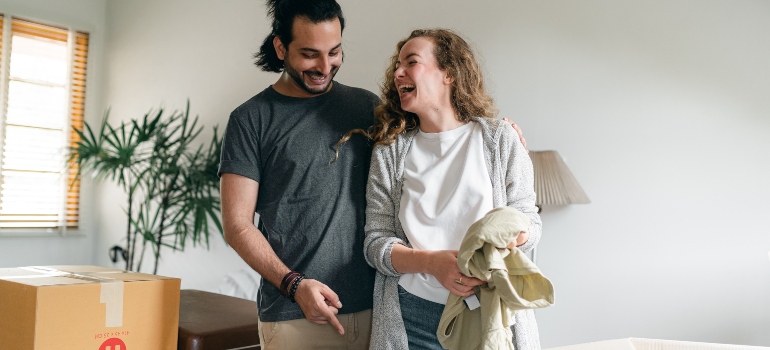 Job opportunities are endless
Washington is known for being one of the places that has some of the best job opportunities. For people looking for a government job, there is no better place than Washington. California has a lot of job opportunities in different fields. Not everything is about the entertainment industry. If you are in tech you will be glad to know that you will be able to find jobs that are paid well in Silicon Valley. All the major tech companies are based here, therefore you will have a lot of opportunities to grow.
Heaven for foodies
If you are a foodie California is going to be your heaven! From five-star Michelin restaurants to street food trucks you will find a lot of delicious food! Moreover, while we are talking about all the delicious food, it is impossible not to mention the wine! After all the state is known for its world-renewed Napa Valley wine. This is a great opportunity to discover different types of cuisine and to take a sommelier class with your friends.
Housing options
When it comes to housing, prepare to pay more after moving to the state of California. Even though the housing prices in Washington have gone up by around 24.1% the average price is still lower than in the sunny state. While average housing prices are $593,897, in California expect to pay around $758,360. When it comes to renting, it's 50% higher than the average. This price varies from city to city. If you are looking to move to one of the major cities then be prepared to pay the price. However, if you decide to settle in one of the smaller cities you will find some affordable housing options. When it comes to neighborhoods there is something for everyone. Whether you want a nice suburban life or a fun life in the city you will find the right place for you!
Cons of living in California
One of the biggest cons of moving out of Washington is the no income tax rule. This is one of the nine states that don't have an income tax. Therefore, as a resident of California, you will have to file for your income taxes. Then there is a risk of natural disasters. Just remember not long ago wildfires burned down the entire town of Paradise. This is something you need to be aware of before moving. Other things that you should be informed about are earthquakes and landslides. Landslides occur during big floods. Even though this is not a very common thing it happens from time to time. Furthermore, there are around 100 earthquakes a day in the state of California. However, the majority of them you will not be able to even feel, since they are not strong.
Do your research and you will be fine!
Before you move make sure to do your research. Go on forums and discuss with people what they think the pros and cons of moving from Washington to California are. This is the best way to know what to expect after moving there. As loons as you have a good moving company that will help you organize a safe long distance move, you will be fine. Anyways, once you arrive at your new home, take your time to adapt. It is totally normal to feel out of place. After all, moving from one state to another is a big deal. Just remember that soon you will be appreciative of the chance that you have to live in the beautiful state of California!
Let our team put together a comprehensive moving plan for you. Complete our simple free quote form or contact us at 1-888-300-7222.