How to efficiently declutter your warehouse
Owning a warehouse brings a certain type of responsibility to it. Aside from keeping everything clean and organized, you need to make sure that things don't pile up. No matter how many things you have in your unit, you need to keep everything organized. If you lose track of how many items you have and let it pile up, you will get overcrowded. When it comes to this, it is time to declutter your warehouse. So, even though the storage you rented from movers in Bainbridge Island has plenty of room, it is up to you to manage it. Now, maintaining the warehouse and the inventory space may seem difficult. Especially if you have a large unit with hundreds of items. Knowing the layout of your warehouse is important for good maintenance.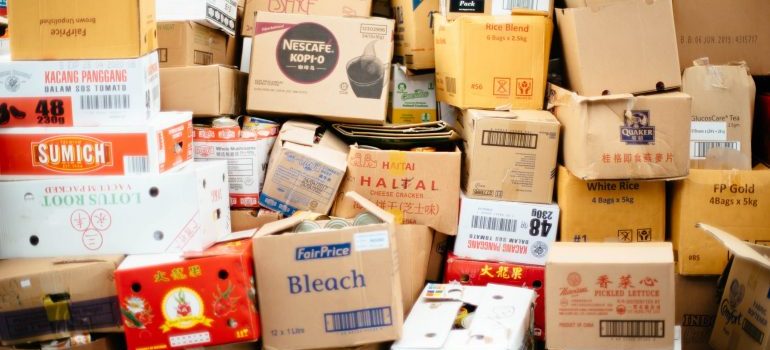 Which items are necessary? Are there any items that have been neglected over time. Are there items that need to be thrown out? There are plenty of ways to improve the organization of your storage unit and make more room for new items. A lot of people think that organizing a unit revolves only around keeping an inventory, but that is not entirely true. To keep everything organized, you must declutter your warehouse, and maximize the available space. This way, you will increase the efficiency of your warehouse, and have a much easier time navigating it.
Before you start organizing everything, declutter your warehouse first.
We all enjoy a simple life, but there are many things that prevent us from reaching it. This can either be a hectic work schedule or moving on a budget. However, one of the most common forms of disorder is simply too much stuff in your life and not enough space for it all. Owning too many items can make everyday life very stressful. So, to reduce the weight it brings down on us, we need to declutter often. With enough determination, you can downsize your warehouse and create more breathing room.
The three pile method
This method is the most efficient when it comes to cleaning your warehouse and managing it. Start by getting everything out of the unit and placing it out front. If you have a large warehouse full of machinery, you will need the help of heavy equipment movers to get it all out. Once everything is outside, you can use this opportunity to give your storage unit a good cleaning. Clean the walls and ceiling, and give the floor a good wash. After that, inspect the whole unit for damage or mold and then start sorting your items into three piles:
The "Keep" pile. Items on this pile are either high value, used daily, or they will serve a purpose at a later moment. If you have an item that is meant to go into the "keep" pile, don't even put it there. Instead, move it right back into the warehouse in its designated spot. Technically, this pile should be the smallest, but when it comes to a warehouse, that depends on what you are storing.
The "Donate/Sell" pile. This is where you will place items that you no longer need and use. Whatever is in this group can either be sold or donated to a service such as Habitat for Humanity. However, keep in mind that the condition of the items needs to be appropriate if you are going to donate it. A ruined, ripped up shirt will be of no use to anyone.
The "Discard" pile. This one needs no explanation. If it is no longer usable or heavily worn down, into the trash it goes. Before you place anything in this pile, carefully inspect it. Perhaps it can go into the donate pile instead?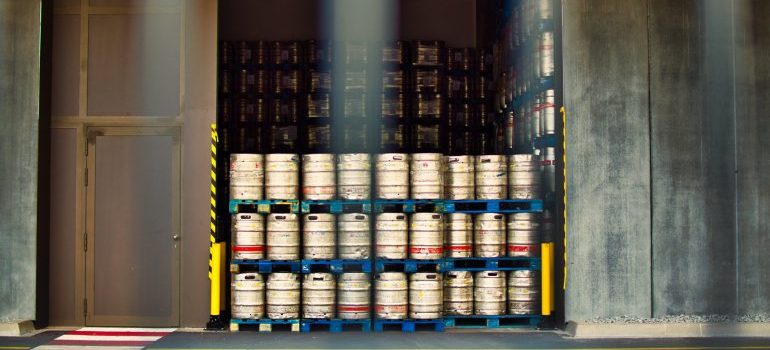 After you declutter your warehouse, make sure everything remains in order
Now that everything is cleared out and organized, the next important step is to maintain this order and avoid over cluttering again. There are methods to effectively keep everything in check. The more you try to maintain order in your affordable commercial warehouse, the fewer problems you will have. Declutter once, and you will only have to do yearly maintenance at best to make sure everything is in order.
The Japanese method of  the 5 S' works wonders
Over 400 years ago, the Japanese developed a method to make their workspace more efficient and organized. It contains 5 important steps to stick to, all of which will make your warehouse run better, and be safer. These steps are Seiri, Seiso, Seiton, Seiketsu, and Shitsuke. This is what they mean:
Seiri (Sorting) – Assess your items and decide what you need and what you don't. If an item serves you no purpose and only takes up space, get rid of it. This will create more space in your warehouse, helping you navigate easier, or store more items in it.
Seiso (Shining) – Before you do anything in the warehouse, clean it inside out. This includes the floors, walls, hanging racks, and its contents. This way you are minimizing safety hazards, preventing mold in your storage, and any other problem that may arise,
Seiton (Setting up an order) – Once you clean the unit, you need to arrange everything in it and make an inventory list. By knowing where everything is, and having easy access to it, you will save time and money. Also, you won't risk misplacing an item.
Sekietsu (Standardize) – Think of a way to maintain your unit as best as you can. This can include cleaning and re-doing the unit inventory once every six months, or a year. This way, you will be able to keep track of the condition of your unit and prevent clutter.
Shitsuke (Sustain) – Cleaning your warehouse is easy, but you need to keep it clean. Letting everything slip back into chaos is easier than you think. That's why you need to be a responsible owner and never return to your old habits. If you remain diligent, you won't have to declutter your warehouse over and over. With enough determination, you will have a wonderful warehouse.
Let our team put together a comprehensive moving plan for you. Complete our simple free quote form or contact us at 1-888-300-7222.