Seattle post-moving adjustment tips for families
Moving is one of the most challenging prospects in life. It always represents a big change. And change, although beneficial, is always hard. But, for an entire family, it's nerve-wracking. The chaos of moving doesn't play well with idyllic family living. Granted, excellent movers such as Hansen Bros. Moving & Storage can help you get through the relocation process without issues. However, the true challenge begins once they've done their job. Namely – adjusting to your new environment. These are quite the daring times that can throw your entire family off the rails. Therefore, it's imperative to prepare for this period as best as you can. That's why we're bringing you some post-moving adjustment tips for families so you can begin your new life without stress.
Take a tour of your new home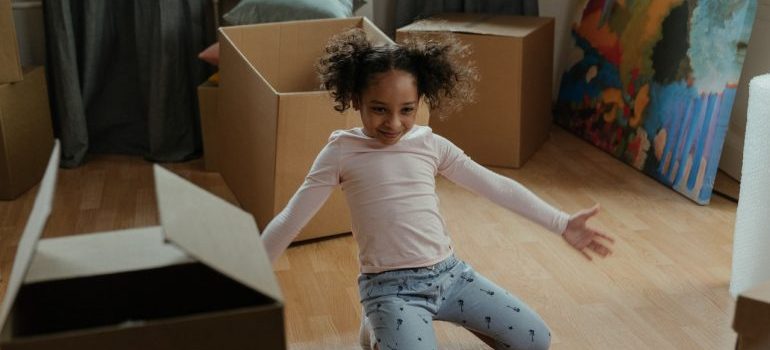 Moving into a new home is always exciting. It's a blank canvas, ready for your family to paint your story upon it. And that works the best if you let your imagination run wild. So, upon arrival, take the time to tour the house one more time. Yes – even if you've already done it before moving. You never know when an awesome new idea might strike. When that happens, it makes the whole experience that much exhilarating and fun.
Touring with kids
On the flip side, make sure to ask every member of your family for ideas and input. Especially the kids, and for several reasons:
Touring the house and letting them check out every nook and cranny helps them cope with change. Kids are inquisitive by nature. Therefore, having a whole new place to explore is both fun and calming.
Children have a whole different perspective on the world. Their views aren't tainted by the experience. Therefore, they can provide some amazing, fresh input and crazy ideas that will work. Well, in most cases, anyway.
Allowing your kids to have an active say in matters makes them feel included. It makes them feel like they're contributing to active events, rather than being passive bystanders.
The most important thing here is to help them fall in love with the very idea of living in a new house. Fortunately, their imagination makes this almost too easy.
So, don't just show them the house. Instead, paint a vivid picture of your life there. Tell the stories of what you'll do, where you'll play, how it'll look once everything is in place. And don't forget to encourage them to do the same. Again, they will provide invaluable input and a surge of good ideas. Both things will help you help them cope.
Make a safe space right away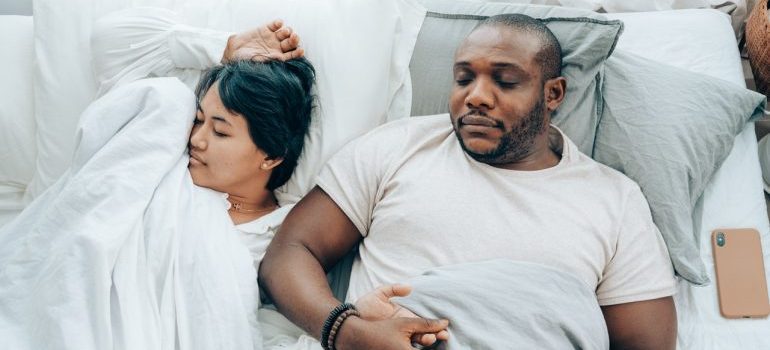 Unpacking and tidying up your new home is a gradual process that takes time. However, making it liveable doesn't take long at all. With a little bit of prioritizing, you can make your home functional in a matter of hours. Here's how you should approach it:
The kitchen is an excellent first choice. After all, nothing says "home" like a warm, hearty, home-cooked meal;
Unpack kids' room next. For a bit of fun and quality family time, invite them to help. It goes a long way toward making them feel at home;
You need to rest, too. So, a bedroom is a logical next step;
Lastly, the bathroom. A hot shower after a long day is the best way to "wash off" stress.
A word of caution, though. Don't try and unpack and stage these areas to their fullest. It will only lead to exhaustion and frustration. The aim is to ensure basic functionality. That way, you'll keep a semblance of normal life as you slowly gussy up the home to your liking.
Establish a daily routine ASAP
Humans are creatures of habits. Routine offers a sense of normalcy, comfort, and security. As such, breaking them leads to a whole plethora of detrimental effects. This is even more pronounced in the wake of the big change. Therefore, it's imperative to jump back into your daily routine as soon as Issaquah moving companies helped you settle in.
Do note that, out of all post-moving adjustment tips for families, this one benefits children the most. Their dependence on routine is even more pronounced. Even a small shift can cause stress that can manifest in a bad way. So, if you have kids, re-establishing a routine must be your top priority.
Stay in touch with family and old friends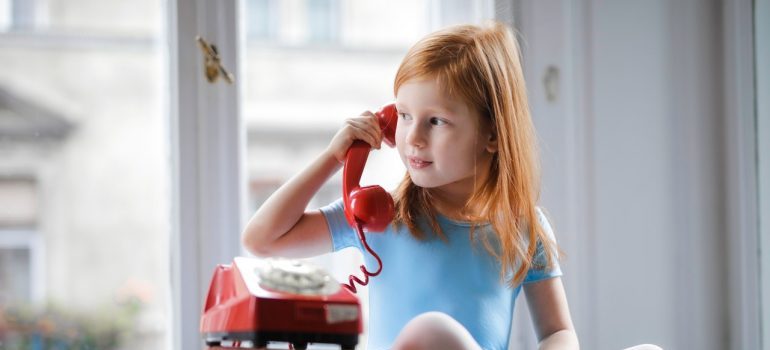 Nothing makes difficult undertakings more bearable than the support of family and friends. Somehow, they always know what to say to make it easier. And, after the move, you'll need all the emotional support you can get. Therefore, make some time in your busy post-move schedule to chat with them. At least today, with all the communication apps, staying in touch is easy. So, it pays to take advantage of that.
Don't forget to make new friends, too
Although apps are amazing for keeping in touch, nothing can replace the real thing. Luckily, in a city the size of Seattle, finding like-minded people is almost too easy. So, after you settle in, go out and explore. It won't be long before you find a great venue filled with potential friends. Also, don't hesitate to ask for a bit of help. Long distance movers Seattle houses are a treasure trove of useful info. So, ask them to recommend some places. They know the city inside out, and can often help you find what you're looking for.
Keep your head up
To finish, here's the most essential of all post-moving adjustment tips for families. Stay positive! Although moving is a daunting task, it's also a wonderful adventure. New people, new places, new possibilities – they all create a world of opportunity. So, embrace the change. It's a vital step to a stress-free relocation and an excellent start to a new life.
Let our team put together a comprehensive moving plan for you. Complete our simple free quote form or contact us at 1-888-300-7222.