Tips for properly packing and moving antique items
When moving antiques from one place to another, it's important to take the right steps to ensure their safe relocation. Antiques are, in most cases, very delicate and need to be packed carefully even if you just need to move down the street. Trust us, one bumpy ride can easily damage your breakables if they are not packed and secured properly. To help you avoid this scenario, we have listed the necessary steps for packing and moving antique items safely. Read the following text and you will see that moving such delicate pieces doesn't have to be nerve-wracking. You just need to follow the right tips and nothing will go wrong during the move.
First things first – make an inventory list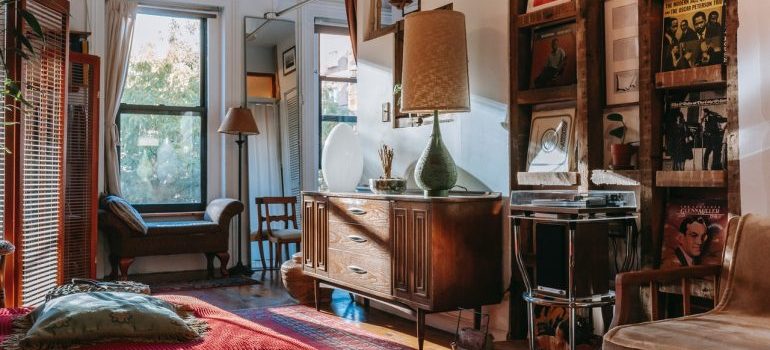 In case you own more than one or two antique pieces, you should think about making an inventory list. This is a must if you are a proud owner of various antique collections. Relocations can get crazy sometimes. You will have many things on your mind and you don't want to forget some of your valuables and leave a box behind. But don't worry, if you have an inventory list by your side, this won't happen to you. So, what you'd want to do before your relocation is to go through all of your belongings and write down everything. If you don't have the time to do all of this, at least write down all of your antiques.
Consider getting an appraisal before packing and moving antique items
Whether you choose to move your antiques with the help of movers Everett WA or you plan to do it on your own, you should get an appraisal first. By doing this, you will know the precise value of your delicate pieces. In case you need to make any claims after the move, knowing the exact value of your extraordinary pieces will be of great use. We hope you won't need to file any claim but you'd want to be ready for the worst-case scenario.
Create a plan for packing and moving antiques safely
It is important to have a carefully made plan before any relocation. Even if you are moving just a couple of blocks away, you should do your best and try to plan this process as much as possible. The same goes for packing and moving antique items. Beware, this is not a simple thing to do. You need to be very careful when moving these pieces. A well-made plan will help you avoid problems during your relocation. All experienced fine art, furniture, and piano movers Seattle can tell you about the importance of having a moving plan.
So, what are the things you will need to plan?
Finding help
Packing antiques
Moving budget
Transportation method
Getting storage (if necessary)
Unpacking antiques
Start to pack your antiques well ahead of time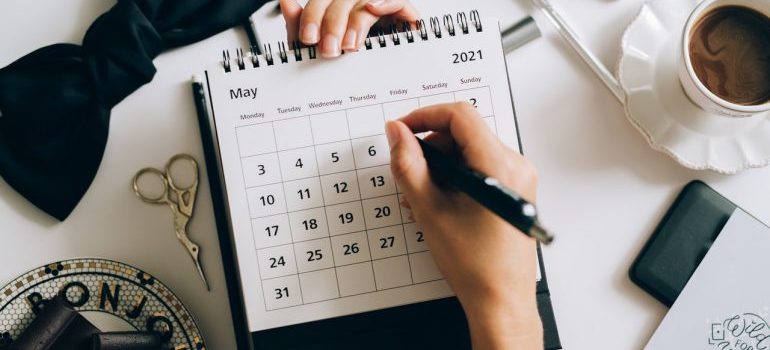 One of the worst things you can do is start to pack your antiques a couple of days before the move. This is a very challenging part of the move that needs to be handled with extra care. Antiques are very fragile. More importantly, even the smallest damage will decrease their value. Because of this, you shouldn't rush the packing process. Rushing things can be very stressful and, in most cases, leads to making mistakes. That's why you need to start to pack your antiques well in advance.
Go through your schedule, plan when you are going to start, and finish packing all of your delicate pieces. Last but not least, stick to your schedule and you will have nothing to worry about.
7 simple tips for packing fragile and delicate items
Before you start to pack your antiques for the move, you will need to learn how to pack fragile items properly. To save you some time, we have listed some of the most important packing tips that you'd want to follow in order to have a safe relocation.
Clean each item before you pack it. This is a must even if you plan to store some of your belongings.
Make sure you have gathered all the packing materials you need.
Identify weak spots on your antiques and extra protect them.
Avoid wrapping your antiques with newspapers or magazines because the ink could transfer to the surface of these items and ruin them.
Don't overpack your boxes. It is better to place small and heavy items separately in smaller boxes. 
Use a lot of cushioning materials to keep your items from moving inside the box.
Label all boxes that contain antiques. This way you will mark which boxes need to be handled with extra care.
When in doubt, put professionals in charge of packing and moving antique items
If you need to move heavy and bulky antique furniture, a piano, or heavy fine art, you should find several extra sets of hands to properly load and unload these items. If you are not experienced enough, it would be best to leave this task to professionals. Many things can go wrong during this part of the relocation. You don't want to drop something and end up with ruined antiques. Instead, find trustworthy movers and let them handle packing and moving antique items. To make sure they are reliable, check their USDOT number and also their reviews on some of the business review websites.
As you can see, in order to move your antiques safely, you need a proper plan and a reliable crew by your side. In case you need to relocate your items of value but are not sure how to handle this task, reach out to Hansen Bros. Moving & Storage. We have experienced movers and quality moving equipment that helps us relocate items in the safest possible manner. Get in touch with us to learn more about our company and the services we offer.
Let our team put together a comprehensive moving plan for you. Complete our simple free quote form or contact us at 1-888-300-7222.