What is the cost of living in Seattle?
Living in a large city such as Seattle comes with higher living costs. The cost of living in Seattle is almost double that of the national average. Therefore, if you plan on relocating to the city, you need to factor that into your monthly budget. You may also want to save some money by hiring fewer moving services Seattle has on offer, as that will help you manage the first few months in the city. In this article, we will provide you with a detailed breakdown of living costs, so you can plan your finances more easily.
Cost of living in Seattle – Overall
Let's stipulate that the average cost of living in the U.S. is represented by the number 100. Everything above the number is more expensive and vice versa. Seattle stands at 172.3 when it comes to overall living costs. The state of Washington, on average, is 118.7. As you can see, there is a huge disparity in the living costs between Seattle and most other places in the country.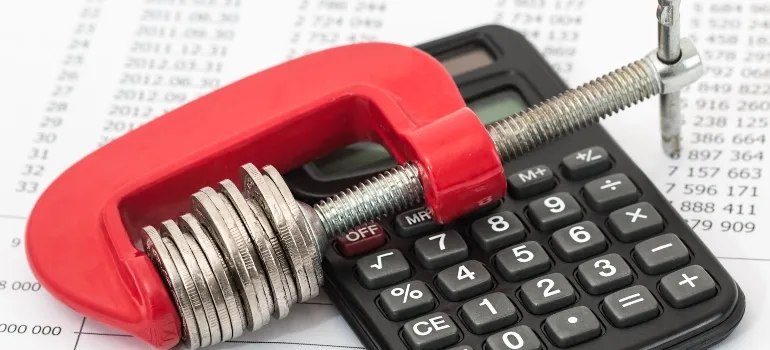 However, when compared to NYC's 187.2, Seattle comes out on top. Therefore, it is all a matter of perspective. If you are relocating to Seattle from one of the larger cities such as NYC, your living costs may feel lower. But if you are coming from a less-developed area where the living costs are much lower, you may have trouble adapting to the new situation. You may also choose to hire local movers Seattle has, and relocate to another location altogether. But before you make that decision, you might want to know a bit more about specific living costs.
Housing costs
While the overall living cost index in Seattle may seem astronomical, the fact is that most of it come from very high housing costs. The median home cost in Seattle is around $850,000, which is even higher than NYC's $654,000! And when you compare it to the average in Washington state, which is around $500,000, and the national average of about $292,000, you can easily come to the conclusion that purchasing a home in Seattle is a very costly endeavor. What many people do is turn to Seattle storage solutions while renting or purchasing a smaller apartment. Renting a storage unit where you can store some of your belongings is usually more cost-effective than getting a larger home.
That being said, the renting prices are also extremely high in the city, with a simple studio apartment going for around $1570 per month! A 1-bedroom apartment will set you back a bit more, around $1,630, whereas a 2-bedroom apartment goes for slightly under $2,000. And if you want to rent a 3-bedroom or a 4-bedroom apartment, you will need to "fork up" $2,600 and $3,000 each month, respectively.
But if you can manage to get around the housing problem (living with your relatives, getting a roommate or two, etc.), the cost of living in Seattle gets a lot more manageable. Some expenses are even lower than the national average, while others are very close to it. Let's take a deeper look.
Groceries, healthcare, utilities
Aside from the housing expenses, purchasing groceries and getting healthcare in the city of Seattle is much more reasonable. The overall grocery cost index in the city is 108.7, which is rather close to the national average. For reference, groceries have an index of 101.1 in the state of Washington, on average.
When it comes to healthcare, the situation is even better. Due to the fact that Seattle has extremely well-developed medical institutions, the healthcare cost index is only 85.2! This is similar to what most of Washington pays for their healthcare but is quite lower than the national average. For this reason, Seattle and the rest of the Washington state are very popular with the retiree population.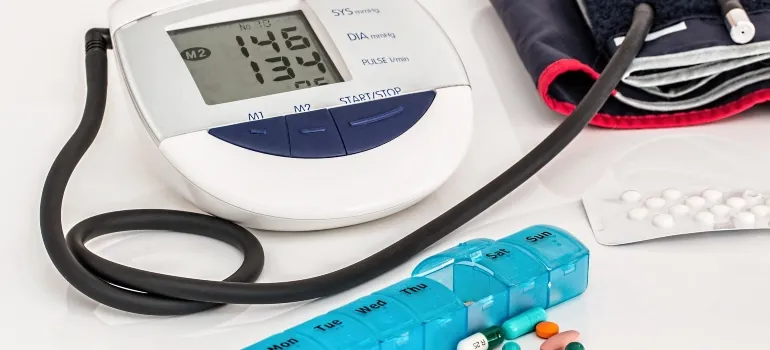 And then there are the utility costs. As you might imagine, living in a city with extremely high housing costs would be a veritable nightmare if the utility costs were astronomical as well. Luckily, utilities in Seattle have a low index of 68.8. This is somewhat lower than Washington's average of 74 and significantly lower than the national average. This provides a welcome reprieve from otherwise high living costs.
Cost of living in Seattle – Transportation and miscellaneous costs
But groceries, utilities, and healthcare are the only living costs that are lower than the national average. When it comes to transportation costs, the city of Seattle has a 137.5 index. And this index does not even include vehicle registration and taxes. This means that it can get very costly to move around the city. In comparison, Washington's transportation cost index is 113.6. You may want to consider the extra costs when moving in bad weather, too. Regardless of the fact if you own a car or not, getting around Seattle can sometimes be prohibitively expensive. Lastly, miscellaneous costs (restaurants, entertainment, repairs, etc.) have a 120.1 index. This might not sound that bad, but the state's average is 99.4. If you are someone that likes to spend a lot of their time in restaurants, the costs can quickly add up.
There's also one more thing that you need to account for when planning your monthly budget. The city of Seattle does not collect any income tax from its residents. This can provide you with a small reprieve and help you manage your finances.
That being said, living in Seattle is very expensive, that is a simple truth. The cost of living in Seattle, however, is mainly influenced by extremely high housing prices. If you have a way to reduce those to a manageable number, you will get to benefit from all the advantages that Seattle can offer. The city is home to some of the most powerful companies in the world, including Microsoft and Amazon. If you can afford to live in the city, you will be able to find great opportunities everywhere.
Let our team put together a comprehensive moving plan for you. Complete our simple free quote form or contact us at 1-888-300-7222.