How students benefit from storage and make life easier
Picture if you will: You've just finished high school or even college, and now it is time to aim toward higher education. You're accepted into the university of your choice and everything is working perfectly. You planned out your studies, as well as moving from your family home to the university dorm. With the help of the best movers and packers Seattle you arrive at your new dorm. But what step to take next? You've brought all of your stuff with you, but you're sharing the dorm with two other students. This means that there's little to no room for everyone's items. In this case, the best solution is to rent out storage. Today, we're here to explore just how students benefit from storage, and how their life can be easier. We will look into important factors such as price, convenience, and safety, among others.
Low cost is the primary way how students benefit from storage
Living and moving on a budget as a student is certainly a challenge, and an art form in its own right. Young students often tend to struggle with finances, and once you add frequent relocating to the mix, it becomes a real challenge. However, this can be easily solved with the help of self storage Seattle. With it, you don't have to worry about how you'll store your items, or if it will burn a hole in your budget. Storage units come in as short-term and long-term, and you don't have to worry about the cost of your choice either!  This mix of affordability and convenience is the main reason why students benefit from storage.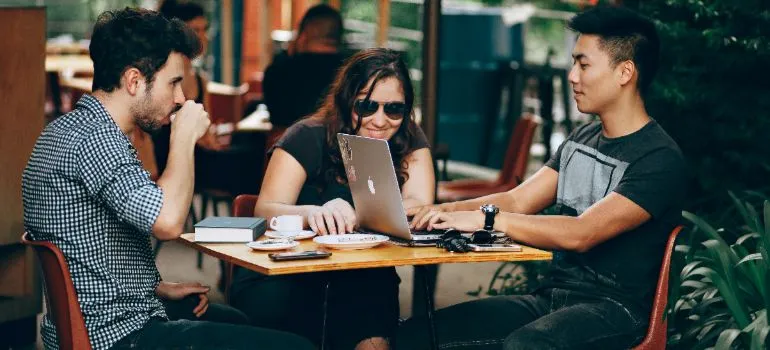 The added convenience really makes a student's life easier
During your university days, you might have to do a lot of traveling. The reasons for your travels may be different, but during these times, you'll have to take your belongings with you. You may want to visit your home during spring break. Or perhaps your current studies will require you to travel to different parts of the US or the world. Or you might even be moving between different universities and dorms. In either case, you will need the help of movers in Renton WA to move your items safely. Or, you can place all of your items in a storage unit and let your worries go. Keeping your items safely locked in storage allows you to travel with ease. Storing your valuables and only bringing the essentials with you is a great economical solution for students. You'll know that your items are safe, no matter where you are.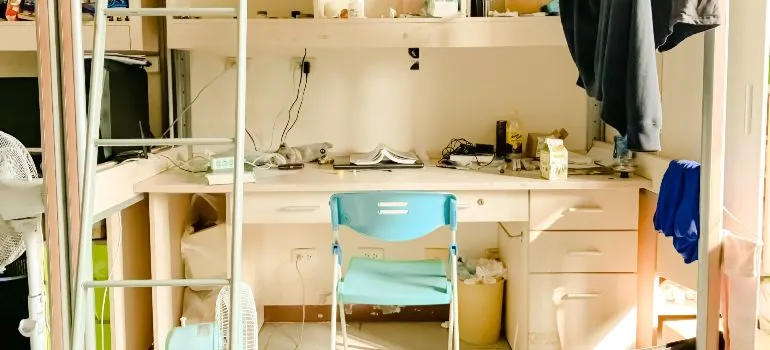 Storage units provide the opportunity to organize your space
If you're living in a smaller dorm, your living space can get cluttered fast. This is especially true if you're sharing the dorm with other students. And it goes without saying that a messy, cluttered space can increase stress, and lower your performance. The biggest problem is that a cluttered dorm can not only affect you negatively but your roommates too. This is why it is very important to maintain a clean and organized space, as it can help you overcome post-moving anxiety. So, go through your possessions and start decluttering. Everything that serves no purpose and just takes up space can be taken straight to the dumpster. You can then divide the items you have into two categories. The clothes, notes, and books you currently use can stay in your dorm room. Seasonal clothes, decorations, and material from previous semesters can all go to a storage unit.
Students benefit from storage even after graduation!
Once you're done with your academic progress and have finally graduated, you'll probably end up with a lot of items. Besides clothes and personal items, there will be papers, books, and other data from your university. Once the time comes to say goodbye to your dorm room, moving all of your items may be a challenge. For starters, you may not yet have any permanent solution for your living situation. So, until you figure out whether you'll look for your own apartment, or move back to your family home, you'll need to keep your items safe. This is another way how students benefit from storage. Storing your items takes the pressure off because you won't have to rush and figure out where you'll move to. Take your time to relocate to a new city or state, and once you're ready, simply organize for your items to be sent to you!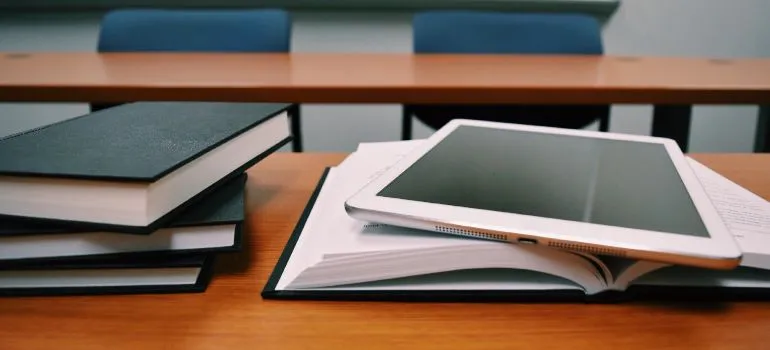 Final summation
If you're a student trying to work your way through university, times can certainly be tough. And your main goal is to make your life easier and more convenient in any way possible. The first step to success is realizing how students benefit from storage. With the help of a storage unit, you no longer have to constantly pack and unpack every time you go home for the holidays. You can focus your full attention on studying in a clean and organized living space. Anything you store will remain perfectly safe and in optimal condition, so you won't have to worry about your college books. And even after your studies are over, you can still keep using the unit to better organize your future living space. Best of all, self-storage is a very affordable solution, allowing you to manage your current, as well as future finances, with ease.
Let our team put together a comprehensive moving plan for you. Complete our simple free quote form or contact us at 1-888-300-7222.