What to do with leftover moving boxes
After you move, unpack and settle into a new home, you're usually left with a ton of empty boxes lying around the house. You would not believe how many moving supplies professional moving companies in Seattle go through with every relocation. However many packing supplies you think you'll need, you will need more in most cases. But what are you going to do with all those leftover moving boxes once you're no longer using them? Well, the obvious solution is just to throw them away. There are, however, more creative ways to deal with your packing supplies as well.
You can re-use leftover moving boxes for storage or another relocation
If you use quality packing supplies for your relocation, odds are that most of the boxes will be more or less intact after your move. This means you can still use them for something after unpacking! If you've downsized, for example, or simply find that you have too much stuff in your new home and decide to use self-storage Seattle, you can use your old moving boxes to pack your belongings for storage as well. And even if you're not using an actual storage unit, used moving boxes are good for storing things in your garage, basement or attic as well. Finally, you can always just put your boxes away for the time being and reuse them the next time you're moving. That way you'll save money on packing supplies.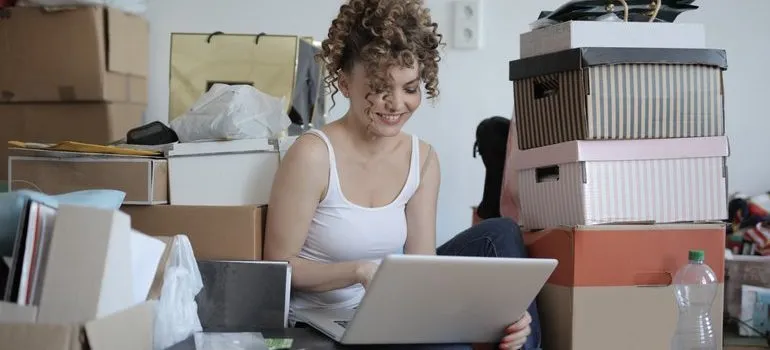 Repurpose leftover moving boxes for different things
It's not just freight companies Seattle that use moving boxes. Cardboard moving boxes are, in fact, very useful for a variety of different things besides packing, moving, and storage. For this reason, they can be repurposed for a million different things and used in a variety of ways. So even if you don't need them for storage or another move, you can still use them for something else!
Cardboard boxes make for good insulation
While cardboard cannot replace proper insulation in your entire home, it does make for a good temporary solution. If you have an unfinished attic or basement, you can line folded up cardboard boxes against the walls to keep out the cold and avoid extreme temperatures.
This is also a good solution for cheap projects like a treehouse or a doghouse in your yard where you don't want to invest in proper insulation but still want to control the temperature. The reason cardboard boxes work so well for this is that air gets trapped between the layers instead of simply passing through the walls and into the room. So if you need some cheap or temporary insulation, old moving boxes are the solution.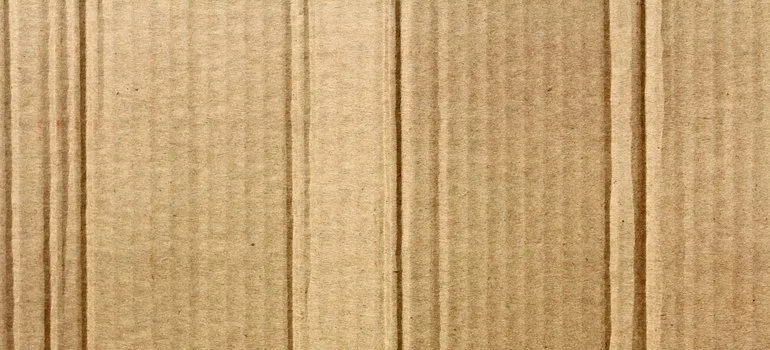 Try your hand at other DIY projects
DIY insulation is not the only thing you can do yourself with moving boxes. In fact, if you're crafty and creative, leftover moving boxes can be an excellent resource. There's no limit to what you can do with them beyond your own creativity. Among the easiest projects are those that keep the boxes as boxes – all you need to do is decorate them and they can become storage space or gift boxes. But you can also break down boxes and use them for other things that have nothing to do with storage! You can, for example:
create lanterns and lampshades out of cardboard boxes
make collages to decorate your walls with
make picture frames for your favorite photos or artwork
create holiday decorations like garlands and hanging ornaments
convert boxes into totes with some decorative paper, tape, and belts
Your children or pets benefit from the leftover boxes as well
You're not the only one who can make use of cardboard boxes either! Anyone in your circle of family and friends might be interested in them. If you're moving with pets, for example, your furry friends would probably love some new toys. And moving boxes you're no longer using can be just that. Cats are especially fond of boxes. Even if you just leave some lying around, they'll probably find ways to enjoy them. But dogs aren't immune either. Between jumping into boxes, hiding in them, dragging them around and straight-up destroying them, your pets will surely enjoy your moving boxes long after they stop being useful to you. You can even use them to fill hamster or rat cages and cover bird cages.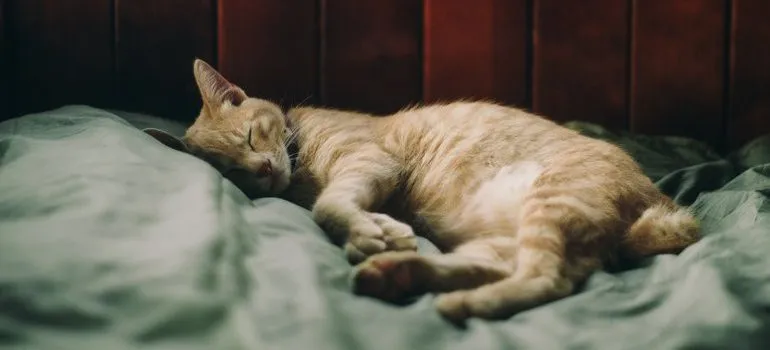 Much like animals, kids love playing with boxes. They can draw on them, stack them, hide in them, make them into whole new worlds… So if you have children, you can turn moving boxes into toys for them. Make little robots or fake cityscapes for them to play with. Or include your kids in a simple DIY project with cardboard boxes. It's a great way to spend some family bonding time.
Sell or give away your leftover moving boxes
Sometimes you simply have no use for your old moving boxes even with all these different ideas. But that doesn't mean someone else can't use them. So you can try selling them online or simply giving them away. Hundreds of people move every day – some of them must leave in your area. They'll probably be happy to take second-hand moving boxes in good condition for the right price. You can earn some extra cash and get rid of boxes you don't need at the same time.
Recycle the boxes that are no longer usable
If you've used the same set of boxes several times or you damaged some in transport, you might end up with leftover moving boxes that are simply unusable. When that happens, it's time to get rid of the boxes. But don't just throw them away! Cardboard is highly recyclable. So go green and look into local recycling centers where you can drop off the boxes you no longer need.
Let our team put together a comprehensive moving plan for you. Complete our simple free quote form or contact us at 1-888-300-7222.