Reasons why self storage is good for holiday homes
Keeping a second home in great shape can sometimes be a hassle. You need to keep it clean and well-maintained and that can be a bit tricky if you're living far away. Luckily, the hassle can be avoided much easier than you might think – you only need to get a self-storage unit. If you've been reading our blog carefully, then you already know that having a storage unit comes with many benefits. In this guide, you're going to find out why self-storage is good for holiday homes and why you too should get one for yourself from some of the best moving companies Redmond WA. So, if this sounds like something you want to learn about, make sure to keep reading!
The many benefits of owning a holiday home
Buying a second home is a great investment. Not only it is good for the family, but it is also a great way to increase income with ease. And that's not all. Owning your very own patch of land where you can get some rest from the everyday stress is what we all strive for. You can just ship your items there with the help of shipping companies in Seattle and your home will be ready for you and your family.
We can all agree that listing every benefit of owning a holiday home is something like an impossible mission. So, instead of trying to do that, we are going to list some of the most common and most important ones.
Extra privacy – Those who own a second home can undo months of stress just by spending a couple of days away from the city crowd. They can get extra privacy whenever they need it.
Long-term value – Find a home in an attractive location and it will keep its value. In some cases, the value can even increase significantly.
Improved lifestyle – Buying a home is the American dream. But, what about buying a second home? Well, that's something that will most definitely improve your lifestyle.
Convenience – Being able to retreat and spend some time away is very convenient. Whether you want to hang out with friends, relax, save money on vacations, a second home will allow you to do all of this.
Maximizing income – Rent out your home and you will start gaining passive income. Self-storage is good for holiday homes because you can place there all items you want and keep them safe while you rent out.
But, are there any downsides to owning a family home?
We're sure that we all had the idea of buying a vacation home, at least once in our lifetime. The list from above might even convince you to finally do it. However, before you take this step, it is necessary to point out some of the downsides of owning a holiday home. Let's start with the biggest one: maintaining holiday homes from afar can be really hard! Even if some of your items are packed in moving boxes Seattle and protected from dust, you can't just keep them there forever. You need to come up with a plan that will allow you to keep your home clean and clutter-free while you're away.
In addition, you never know in what condition you're going to find your holiday home. Will there be any leaks or mold growth? What if a burglar stumbles upon your home? Since you're not living there, all of these things could happen and you won't be aware of it until you visit your home.
But fear not – these problems can be avoided. In the following text, you will learn why self-storage is good for holiday homes and how it can help you keep these problems away.
Why is self-storage good for holiday homes?
The demand for self storage is on the rise. People have been using storage facilities for more than a century and it seems that this practice won't just disappear. This is not just some "trend". People understand the benefits of using self-storage and that's why more and more of them choose to get one of these facilities for themselves. And speaking of the benefits, let's take a look at how you can benefit from self-storage if you own a holiday home.
Extra space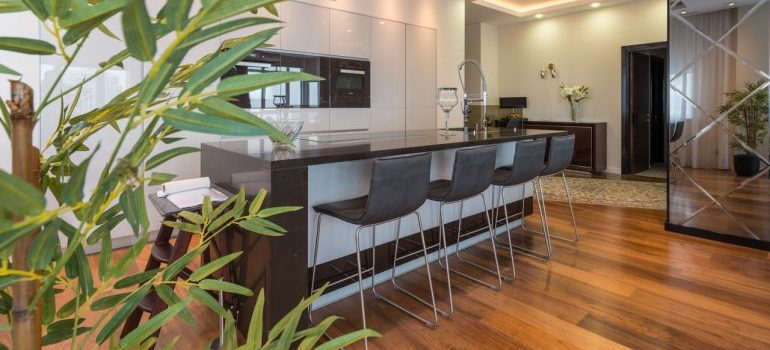 If you choose to get a storage unit, you will get to maximize your home without spending a fortune on it. Whether you want to downsize after retirement, renovate, or simply reorganize your home, having a storage unit will help you with these tasks. In case you have some extra furniture that you don't want to get rid of, you can store it until you figure out what to do with it. This will help you avoid making rash decisions since you'll have time to think about all options.
Safety and security
If you're afraid that someone could get inside your home while you're not there and take some of your stuff, store your valuables. Find a well-maintained and secure storage unit and you will have nothing to worry about. Your items will be kept in a safe and secure place. This is a great way of preventing a burglary.
Keeping things organized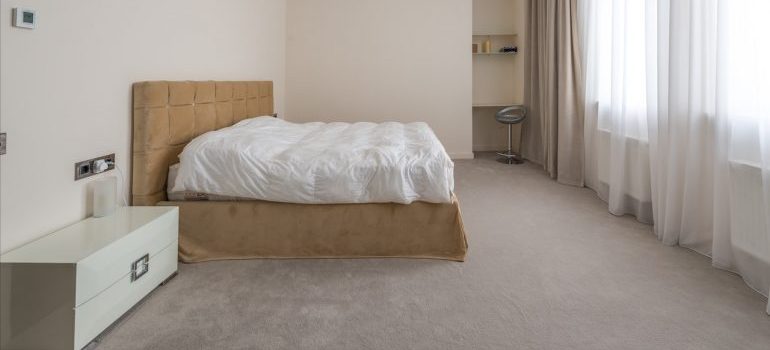 Remember how we told you that maintaining holiday homes is hard? Well, if you store some of your belongings, you will make this task so much simpler. There will be less stuff to clean and there will be no clutter at all. Just make sure to store your belongings properly – clean, dry, and pack them in a proper manner.
Self storage is good for those who want to rent their holiday homes
Here's another reason why self-storage is good for holiday homes. In case you want to increase your income, you can always rent out your home. To do this, you'd want to give some touch-ups to your home. You don't have to renovate it or spend tons of money on new furniture. Instead, you can take care of some small repairs, store oversized items that are not necessary and are just taking up too much space, and buy some cute accessories. Think how you can make your holiday home stand out and you will find renters in next to no time.
Let our team put together a comprehensive moving plan for you. Complete our simple free quote form or contact us at 1-888-300-7222.