Tips for storing oversized items
Is your home drowning in big and bulky items that you don't even use anymore? If so, you are not the only one. We all tend to keep tons of unnecessary stuff in our living space even though we don't currently need them. We all do this even though there is a rather simple solution to this problem – instead of keeping clutter in our surroundings, we can simply go through everything, get rid of the items we don't need anymore, and store the rest. Although this is very easy, it has come to our mind that many don't know how to store bulky items the right way. That's why we, at Hansen Bros. Moving & Storage, wanted to talk a bit more about storing oversized items to help you handle this task like a pro.
So, if this sounds like something you want to learn about, make sure to keep reading this article. With the tips we listed here, storing will be a piece of cake for you.
The many benefits of storing oversized items
Storage units have been around for more than 150 years. This piece of information shows that storage units bring many benefits to their users. Renting a Seattle storage unit is convenient, easy, and the perfect solution for creating order in your home or office. Because of this, more and more people opt for storing their belongings and it's very unlikely that this practice is going to change in the near future.
But, if you are still not sure whether you should opt for storing your oversized items, you might want to take a look at the list below. Here are some of the benefits of doing this.
Maximizing your place. If you want to make your home more spacious or make your office look bigger, you will manage to do that with ease by storing all those bulky items. If you don't need them currently, there's really no point in keeping them in your home or office.
Keeping things organized. Organizing a working or a living space filled with clutter is an impossible mission. You simply can not create order without getting rid of some of the chaos.
Improving productivity. Whether you are working from home or from the office, you should look for ways of improving your productivity. You should focus on creating a clean and distraction-free environment. This is exactly what you will achieve if you opt for storing oversized items.
5 tips for storing oversized items
Preparing items for Newcastle storage might seem like a very complicated thing, but it really isn't. There are some tips you need to follow, and if you do that, you will have nothing to worry about. Luckily, we live in a digital era and it is possible to find tips for doing almost anything. More importantly, you can find them very quickly. To help you out, we've listed the most important tips for storing oversized items so you don't have to look for them. Here they are.
Make an inventory list
If you want to stay organized when storing items, you need to create an inventory list and keep it close to you. This way, you will know what items are stored and where they are placed inside the storage unit. Sure, you can just write the name of the items you plan to store, but you can add to this list some of your comments. There are really no rules. The important thing is to make a list that will contain all useful information. A list that will work for you. If you are tech-savvy, you can even create an inventory list in Excel and speed up this process.
Choose your storage unit carefully
If you are thinking about storing oversized items, you need to find the right facility well ahead of time. Start the storage hunt in advance and you will find the one that suits you perfectly. Since you will be storing bulky furniture, you need to make sure that the item will fit inside the storage you rent. If you plan to store some delicate furniture, you will probably have to find a temperature-controlled facility. Talk about this matter with the representative of the storage company.
Clean your items thoroughly
One of the biggest mistakes you can do before storing your belongings is to avoid cleaning them. This can lead to some serious consequences! Storing dirty belongings could attract many unwanted "guests", such as rats, moths, mice, and so on. Getting rid of them is everything but easy or affordable. That's why you need to properly clean all of the items you plan to store. And if you plan to store some of your kitchen electronics, make sure to prepare your large appliances for storage. This means that you will need to get rid of food debris and grease before you pack them for storage. Trust us, you will be glad you did it.
Use the storage space smartly
There's nothing worse than renting a Lynnwood storage and filling it out without order or plan. Instead of just moving your clutter from your home to your storage unit, think about how you can utilize your storage space. Can you install shelves? Can you hang some of your items? Check these things with the company representative. Since you are thinking about storing oversized items, you should map out the space and divide it into several equal areas. Plan where you are going to place each of your items.
When in doubt, find help before storing your oversized items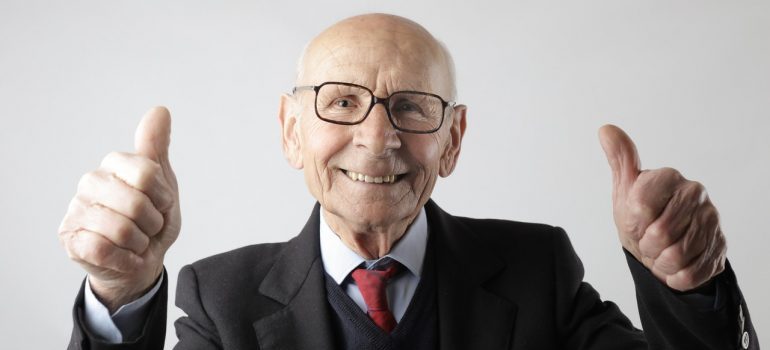 If you are not sure that you will be able to find the right storage and prepare your items properly, opt for full-service storage. Hire professionals and let them deal with all these tasks. After all, they are the ones who can guarantee the safety of your belongings while they are inside a storage unit.
Let our team put together a comprehensive moving plan for you. Complete our simple free quote form or contact us at 1-888-300-7222.