Guide to packing and moving your dining room
Is the relocation of your home getting closer? If so, now is the right time to go through your moving plan once again. You've probably already planned how to deal with fragile items, what to pack in your essentials box, and how to declutter your kitchen. But what about packing and moving your dining room? Should you hire local movers Seattle or try to deal with this task on your own? Well, it is up to you. Although the dining room isn't one of the most challenging rooms for moving, there are some things you will need to keep in mind when you start to prepare it for the big move.
Read the following and see how you are going to organize the relocation of your dining room and see whether you will be able to handle everything by yourself.
Things to keep in mind before packing and moving your dining room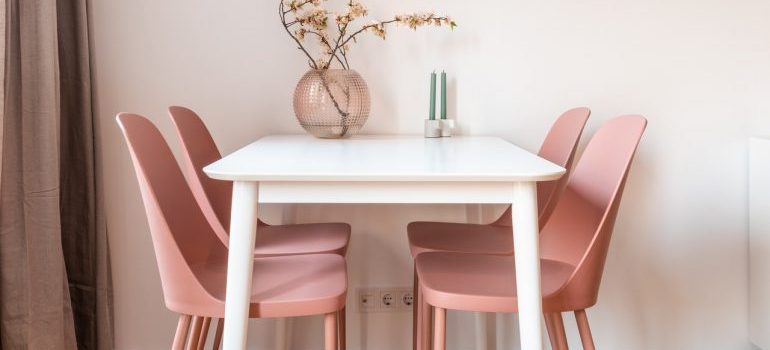 If you've been preparing for the upcoming move, we assume you've read tons of moving guides. There are so many tips on moving your kitchen, packing fragile items, preparing items for self storage Seattle, but it seems like no one is talking about packing and moving a dining room. You can rarely find any good advice on preparing this room for the relocation. Well, we're here to change this.
The dining room is one of the most important rooms. This room gathers all family and friends. This is where you tell stories, share your memories, and laugh with your loved ones. There is no doubt that this room deserves more attention when the time for the move arrives.
Although most of us don't have that much stuff in our dining rooms, there are some items that can be a bit tricky for moving. Big tables and cabinets require disassembling. Fragile pieces, like fine china or decorations, need to be protected and handled with extra care. Liquids from the buffet need to be packed properly. These are only some of the things you will need to keep in mind when you start to pack this room for the move. But don't worry, this guide is here to help you with all these tasks.
The good news? The dining room is one of the easiest rooms for packing and moving
Yes, you've read it right – packing and moving a dining room isn't hard at all! Whether you opt to move with the help of Washington movers or you do it on your own, you will manage to move everything inside this room with ease. If your dining room is like most dining rooms, then you won't pack any electronics or extremely heavy pieces of furniture. You will just need to learn what to do with breakables, how to disassemble furniture and pack properly. Follow the steps we listed in this guide and you will get this room ready for the move in next to no time.
Simple steps for packing and moving your dining room
Ok, let's cut to the chase – you're here to learn about packing and moving your dining room. We've listed the most important steps and tips for which we are sure they are going to be useful. Trust us, whether you are moving interstate or just down the street, these are the steps you'd want to follow for a safe relocation.
Go through your belongings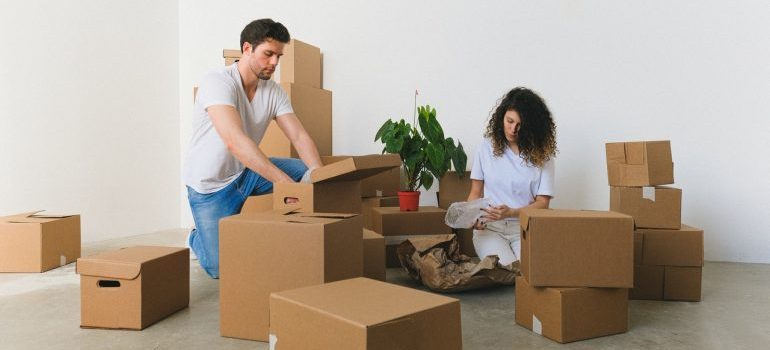 Before you focus on packing and moving your dining room, you will have to declutter it first. This means that you will have to go through all your belongings in this room. There's a big chance you are going to find many items that you don't need or use anymore. If you do find them, don't move them. There's no point in moving something you know you won't be using in your new home. If there are any items that are not damaged and are in good condition, give them to someone in need and do a good deed.
Keep in mind that you can always get portable self-storage Seattle if you have items that you want to keep even though you don't use them currently. But, plan carefully what items you will store. Getting rid of belongings is hard but that doesn't mean you should use your storage unit for your unwanted stuff. Instead, you should store only items that you know you will use again in the near future.
Disassemble bulky furniture
The next step will be to disassemble any big, heavy, and bulky furniture. Even if your dining table isn't heavy, you'd still want to take it apart. This is because it is going to be much easier to transport it from point A to point B. The same goes for any china cabinet or buffet.
The important thing is to disassemble one piece at a time. It would be best to place all screws and bolts that belong to the same furniture in a small bag and then tape it to one of the parts you've just disassembled. This way, you won't risk losing them and you will assemble your furniture pieces much easier after the big move. 
Pack the right way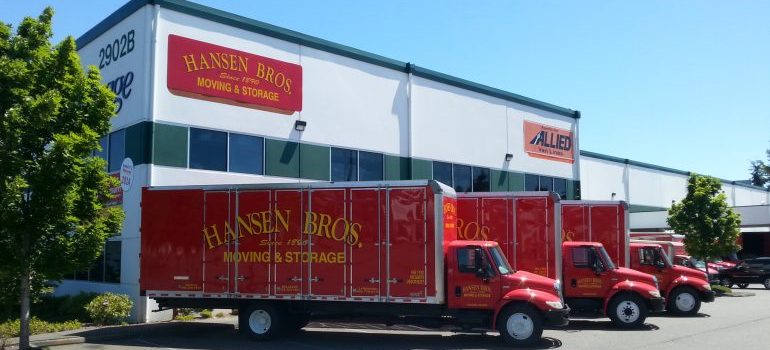 Before you start to pack your rugs and carpets, disassembled furniture, and fine china for the move, you need to make sure that you have gathered all the packing materials that are necessary for the relocation. There's nothing worse than having to go back to the store while you are in the middle of the packing process. 
While you pack, you need to identify weak spots on your belongings. These spots require extra protection during the move. In addition, all of your furniture needs to be wrapped and protected from scratches. The same goes for your floors and walls because they can easily get damaged during the move if they are not covered.
And don't forget to label boxes when packing and moving your dining room. These labels will be very useful when you start to unpack after the move.
Prioritize safety
Last but not least is to prioritize safety. This is one of the most vital steps for a stress-free move. Don't rush things and make sure you have everything planned. Rushing things usually leads to mistakes and moving disasters. So, don't do it. Instead, prepare the move at your own pace. Don't move heavy items on your own and instead hire professionals. With their help, you will manage to keep both your back and your belongings safe when packing and moving your dining room.
Let our team put together a comprehensive moving plan for you. Complete our simple free quote form or contact us at 1-888-300-7222.