The pros and cons of shared storage units
There comes a time when you want to declutter your living area by storing away some of your belongings, but your budget is limited and/or you simply don't have that many items to store away to make it worth your while. The good news is that there is a simple solution for this – renting a storage unit together with someone and splitting the costs. Our Washington movers have noticed that shared storage units are becoming more and more popular nowadays. Therefore, we are sharing (no pun intended) with you the pros and cons of shared storage units and whether or not you can benefit from this option.
Starting with the basics – defining shared storage units
Shared storage units are units that you can choose to share the use of with other people. It can be your friend, family member, coworker, or a business partner.
Storage companies and the solutions they offer can differ in a variety of ways. And it is important to find the type of storage that perfectly fits your particular needs. For example, Hansen Bros. offers portable self storage solutions that are delivered to your front door and then transported to one of our facilities, such as the Newcastle storage facility. Either you or the person you choose to share the storage with can access your storage at the warehouse or you can always have us re-deliver it to you so that the contents can be updated or changed all together. And this is a practical way to save time and money not only on storage rental but also on gas.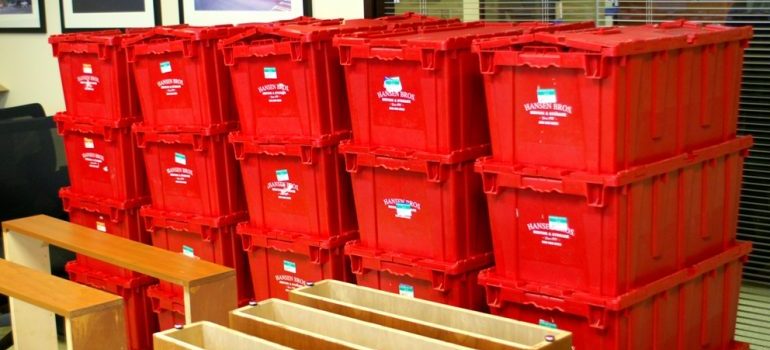 When can you benefit from sharing storage with others?
There are many reasons why you might need to rent shared storage. Naturally, the first thing that comes to mind is the cost. Sharing a storage unit also means sharing expenses. So, if you are not willing to spend too much on storing your items but you still need to find a place for all those excess belongings, sharing your expenses with someone is a good solution. On the other hand, maybe you need a short-term storage solution.
Maybe you are decorating your home and you need a unit for a month. If so, share it with your friend who already rents a unit. Or you might be in the middle of a move and your new home isn't ready or big enough to receive that many items. That is when you will also want to share one of our portable storage units in Lynnwood WA. Especially if you know someone who already uses some kind of self-storage.
The upsides and downsides of sharing a storage unit
Now that you know what a shared storage unit is and when you might need it, let's take a look at what are the actual pros and cons of this solution
Upsides
Individually lower rental costs
Downsides
Shared control over the unit
Splitting the costs
Schedules
Shared storage units cut your expenses in half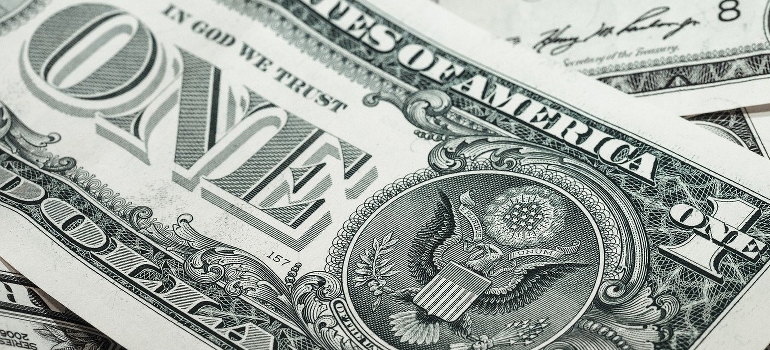 As we already mentioned, shared expenses are the biggest advantage of deciding to share storage. Especially if you are getting full-service storage. Let's be honest, items that are stored long term usually do not have priority in our lives. So, it can be hard sometimes to pay for something that is not so important. If you are not particularly attached to your items, sharing the expenses for storing them is something that you can definitely benefit from.
You do not have complete control over shared storage units
Most storage companies will look to simplify the billing process by having you put down one name for the storage user. You can grant other people control of the storage unit but one person takes responsibility for it, which can cause disputes sometimes. We all like to be in charge when we are paying for something, so it is easy to run into issues when control over the unit is at stake. Naturally, it is easier when you are renting it with someone you know well.
Determining your share of the cost can sometimes be an issue
People can often get petty when they rent storage together, taking note of how much space the other person is using and whether or not the costs should be split evenly. Of course, if you agree in the beginning that you will split it in half then you shouldn't have too much trouble. However, when it is clear that someone uses more space, you may end up in dispute.
You cannot access storage without getting consent
Whether you are renting a typical storage unit in a facility or a portable one that gets delivered to your front door, you still need to consult with the person you are sharing the storage with before you access it. After all, privacy is important and you both might have something personal that you don't want anyone else to have access to. So, in most cases, people that share storage will want to access it at the same time, which can get complicated in terms of scheduling.
Take care when choosing the person you wish to share storage with
It is finally important to understand that you think well before you share a storage unit with someone. Make sure that you get along with that person well as you will need to communicate and coordinate together all the time. Doing this with a complete stranger is not something that we recommend even though there are many positive examples of such partnerships.
That is all you need to know about shared storage units. Hopefully, now you will be able to make a smart decision and act in your best interest. Good luck.
Let our team put together a comprehensive moving plan for you. Complete our simple free quote form or contact us at 1-888-300-7222.