The pros and cons of shared storage units
There comes a time when you want to declutter your living area by storing away some of your belongings, but your budget is limited, and/or you simply don't have that many items to store away to make it worth your while. The good news is that there is a simple solution for this – renting a storage unit together with someone and splitting the costs. The goal would be to economize while at the same time reorganizing your home. Our Washington movers have noticed that sharing storage units is becoming more and more popular nowadays. People are starting to see the practicality of this option and are eager to try it out. Therefore, we are sharing (no pun intended) with you the pros and cons of shared storage units and whether or not you can benefit from this option. Test it out today and see if it's for you.
Starting with the basics – defining shared storage units
Shared storage units are units that you can choose to share with other people. It can be your friend, family member, coworker, or business partner. Storage companies and the solutions they offer can differ in a variety of ways. And it is important to find the type of storage that perfectly fits your particular needs. For example, Hansen Bros. offers portable self storage solutions that are delivered to your front door and then transported to one of our facilities, such as the Newcastle storage facility.
Either you or the person you choose to share the storage with can access your storage at the warehouse or you can always have us re-deliver it to you so that the contents can be updated or changed altogether. And this is a practical way to save time and money not only on storage rental but also on gas.
When can you benefit from sharing storage with others?
There are many reasons why you might need to rent shared storage. Naturally, the first thing that comes to mind is the cost. Sharing a storage unit also means sharing expenses. So, if you are not willing to spend too much on storing your items but you still need to find a place for all those excess belongings, sharing your expenses with someone is a good solution. On the other hand, maybe you need a short-term storage solution.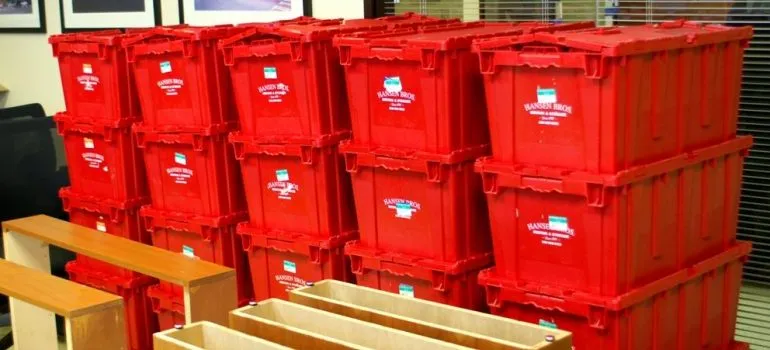 Maybe you are decorating your home and you need a unit for a month. If so, share it with your friend who already rents a unit. Or you might be in the middle of a move and your new home isn't ready or big enough to receive that many items. That is when you will also want to share one of our portable storage units in Lynnwood WA. Especially if you know someone who already uses some kind of self-storage.
The upsides and downsides of sharing a storage unit
Now that you know what a shared storage unit is and when you might need it, let's take a look at what are the actual pros and cons of this solution. The most important thing you need to remember is that you can't put the blame on your service provider. You have to take responsibility for your decision, and so does the person you're sharing your storage unit with.
It's an agreement between the two of you and you both need to respect it. Even if you get in touch with the best local movers Seattle has to offer for storage services, they can't help you if you don't have good communication with the other person who's using your storage unit. Therefore, it's very important for you to learn about all the problems you might run into, but also the benefits of such an agreement, which make it worth it.
Helping each other out counts as a big perk
The upsides to sharing a rented storage space are many and various. You shouldn't overlook them when making your plans to declutter your home. Firstly, many people have problems with clutter nowadays. If you have old stuff lying around and making a mess in your home, you're likely not the only one. Ask a friend who has the same problem if they're up for sharing a storage unit with you.
That way, you're helping each other out. It's easier to plan these things with someone you know personally. You won't have to make frequent visits to check up on your things yourself every time. You can make a schedule with your friend and do it together. Renting Seattle storage units can truly be a lot easier if you know the person who's sharing your space.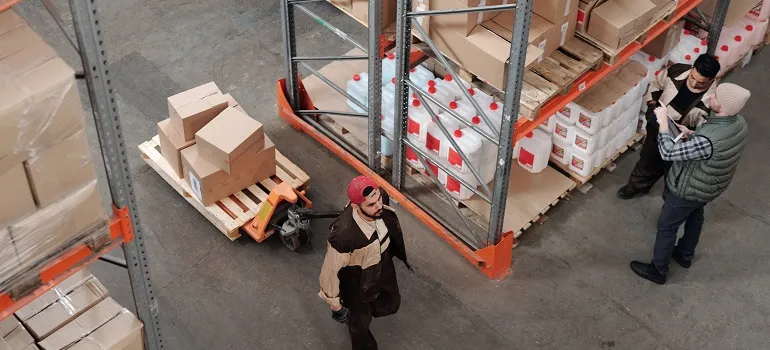 One of the biggest pros of shared storage units is the financial benefits
Of course, one of the biggest benefits of sharing your storage unit is lower individual costs. It goes without saying that it's a smart way to save up. People usually tend to notice the clutter in their homes once the moving day is coming up, during the spring cleaning, or when it becomes unbearable. However, no matter your predicament, the chances are that you might do good with some extra cash. In addition, asking around for portabox storage Seattle has to offer, or any other storage option is easier in pair. You'll be double as vigilant when it comes to packing and organizing your belongings.
Downsides exist, and you shouldn't overlook them
On the other hand, there are also some downsides to sharing storage space with someone, which you need to consider. One of the most important ones is the privacy issue, which comes into play if you're sharing your storage unit with someone you don't know all that well. After all, some people choose to store memorabilia, items with sentimental value, or even valuables. You might be one of those people and you might not want strangers to have access to your belongings. If such is the case, you might want to look for alternative solutions, like ordering moving boxes Seattle residents use and storing your valuable items somewhere else.
Shared control over the unit can be quite challenging
In order to have an agreement over the shared storage unit, you also need to share control over it. The question of who gets to sign all the relevant forms and who has access to it and when could prove to be quite challenging. Therefore, that's one of the major cons of having to share your storage unit with another person. However, it's something you should learn to live with if you need to save up. It would be ideal if you had all the space in the world for your things. That's just simply not the case. Try to make the most of what you do have.
Furthermore, knowing how to prepare your belongings for storage is crucial in this instance. When you're only storing your own belongings, you might be able to afford to be sloppy. However, you don't want other people to see your mess. Therefore, you should try to be open to all sorts of compromises. If that's something you're not sure you can do, then the concept of shared storage units might be lost on you.
Splitting the costs needs to be agreed upon in advance
Another potential problem you might run into when sharing storage with someone is splitting the costs. Even spitting the bill after a Friday night benter can be challenging sometimes. Let alone sharing the costs of storing your valuable possessions in a storage unit with another person. If you're not careful, you might end up paying more than your share of the costs. That's why it's important to have a plan when you're taking this challenge on.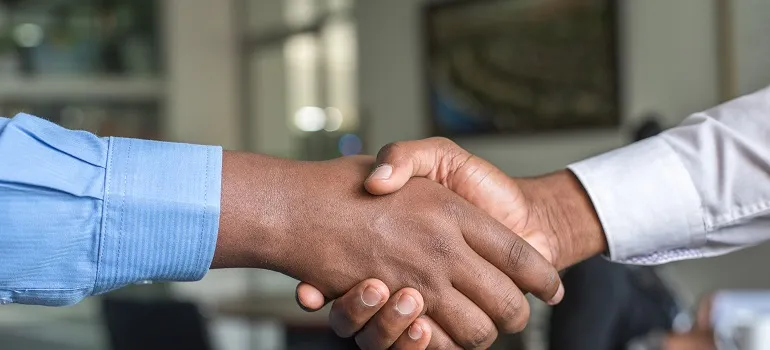 It's smart to have a talk with the other side and let them know where you stand. You could come up with some sort of unofficial contract, that you both agree to stick to. Don't budge! It's not your problem if their mortgage is coming up, or if they have student debt they need to pay off this month. Stick to your own part of the deal as well! Don't be "that guy"!
Scheduling issues are one of the biggest challenges of shared storage units
We all have our own busy lives and our own struggles with time management. However, if you're actions influence the time of other people, you need to be considerate and make the point of letting the other person know that you expect the same of them. Scheduling issues are the most frequent consequence of bad communication. Therefore, it's important for both you and the person who you're sharing the storage unit with, to be on the same page.
You need to agree on when you'll want to store your belongings, and for exactly how long you're planning to leave the items in storage. Furthermore, you should agree on when each of you is making a visit to check up on your things. Therefore, we can conclude that communication is the best remedy for most issues related to sharing storage units with another person. Brush up on those communication skills!
The safety of your belongings should still be your priority when sharing a storage unit
Of course, the issue of security should also be raised in regard to the shared storage units. If you're sharing a storage unit, you have complete access to their belongings. Therefore, you should be mindful of their items and take care not to damage them. Unfortunately, you can't be sure that the other side will reciprocate your thoughtfulness, and that can pose a little bit of a problem. It's best to talk to the other person and make it clear that they should take care not to damage your belongings when getting their own. However, you still have no guarantee that they will stick to their side of the deal. Therefore, the ideal solution would be to get to know that other person and make friends with them if you have time.
Shared storage units cut your expenses in half
As we already mentioned, shared expenses are the biggest advantage of deciding to share storage. Especially if you are getting full-service storage. Let's be honest, items that are stored long term usually do not have priority in our lives. So, it can be hard sometimes to pay for something that is not so important. If you are not particularly attached to your items, sharing the expenses for storing them is something that you can definitely benefit from.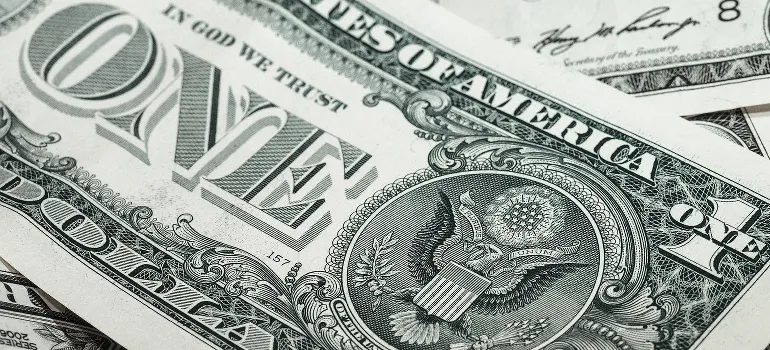 You do not have complete control over shared storage units
Most storage companies will look to simplify the billing process by having you put down one name for the storage user. You can grant other people control of the storage unit but one person takes responsibility for it, which can cause disputes sometimes. We all like to be in charge when we are paying for something, so it is easy to run into issues when control over the unit is at stake. Naturally, it is easier when you are renting it with someone you know well.
Determining your share of the cost can sometimes be an issue
People can often get petty when they rent storage together, taking note of how much space the other person is using and whether or not the costs should be split evenly. Of course, if you agree in the beginning that you will split it in half then you shouldn't have too much trouble. However, when it is clear that someone uses more space, you may end up in dispute.
You cannot access storage without getting consent
Whether you are renting a typical storage unit in a facility or a portable one that gets delivered to your front door, you still need to consult with the person you are sharing the storage with before you access it. After all, privacy is important and you both might have something personal that you don't want anyone else to have access to. So, in most cases, people that share storage will want to access it at the same time, which can get complicated in terms of scheduling. Therefore, in order to solve this problem, remember to:
create a schedule

agree on splitting the costs ahead of time

communicate and let the other person know about any issues you're having

be considerate of their time, as well as your own

stick to the agreement no matter what
How well everything goes depends on you. It's important for you to do your part conscientiously. Don't touch their things. Furthermore, if you notice an issue like bug infestation or any damage, let them know. As we mentioned, good communication is the key.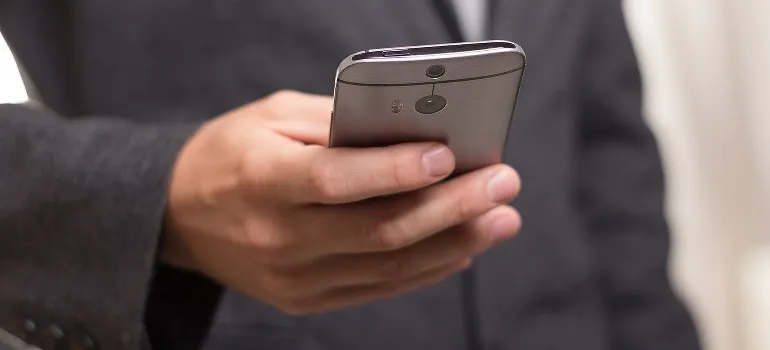 Accidents happen, but you should try to fix them
If you happen to accidentally damage something that's not yours, don't stay silent! Let the other person know. Of course, you should offer to cover the costs of the damage. It's not even up for discussion! Even if you do it by accident, you should own up to what you did. Let the other person know immediately and say you're sorry. Take the time to ask around how much the repair will cost. If you've damaged something beyond repair, you should offer to replace it. Furthermore, you should expect the same if something of yours is damaged. Don't take no for an answer.
Take care when choosing the person you wish to share storage with
It is finally important to understand that you think well before you share a storage unit with someone. Make sure that you get along with that person well as you will need to communicate and coordinate together all the time. Doing this with a complete stranger is not something that we recommend even though there are many positive examples of shared storage unit partnerships.
However, if you can't avoid it, there is a way to make it work. Get to know the other person. You should be professional and honest. Let them know what you expect. Respect their wishes, as well. And if an issue arises, don't push it under the rug. Let them know that you're not satisfied. You can't ignore the problem. No good can come of it. Such is the case with any business deal. And shared storage units are a serious endeavor, after all.
Let our team put together a comprehensive moving plan for you. Complete our simple free quote form or contact us at 1-888-300-7222.