10 Seattle office moving tips
If you think moving a home is hard, you'd be absolutely right. However, moving an office can be drastically more complex. Regardless if it is a local move to a different neighborhood or a long-distance move to another state, the process can be quite overwhelming. This is mainly because of all the logistics, supplies, employees, and planning you have to cover. But, luckily, that's where we come in! We're here to share some nifty Seattle office moving tips, which will surely benefit you. We're among the best movers Seattle can offer, and we're experienced in corporate moves of all sizes. The most important thing you need to realize is that office moves bring downtime with them, which is something you want to minimize. In addition, you will face unexpected obstacles and delays which will slow you down. However, with our moving tips, your relocation will be nothing but successful!
One of the best Seattle office moving tips  is to start your preparation early
If you want your move to be successful, you can't allow yourself to relocate in a rush. This is why you should start your preparations at least three months in advance. Create a detailed moving schedule, decide if you should declutter your inventory, and organize your employees to reduce downtime. Once that's done, you can thoroughly plan your moving budget, and hire professional office movers Seattle for the job. Fully preparing for your move ahead of time can drastically reduce the chance of any delays or unexpected problems. This, in turn, reduces downtime and helps your business run smoothly.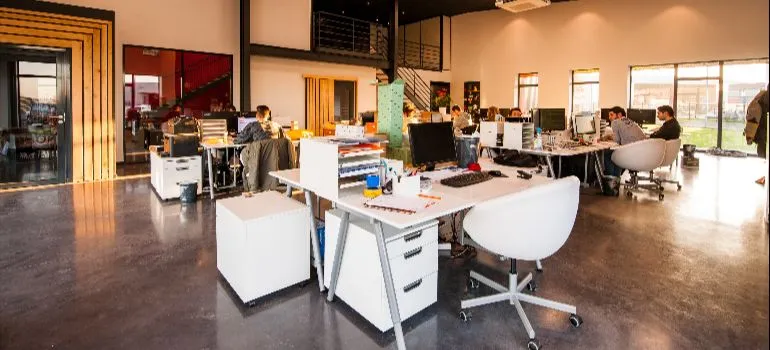 Create a detailed timeline that will cover all aspects of moving
The next crucial stage of moving your office to Seattle is making a timeline. With the use of a timetable, you can plan every part of your move, and how you'll approach it. The best strategy is to break down your relocation into stages. If you separate the process into manageable chunks, you'll tackle the work easier and not fall behind the schedule. Your timeline should include tasks such as assessing your inventory, collecting packing materials based on the number of your items, and separating items by weight or value. Another vital part of this list should be finding and booking movers Shoreline WA. Needless to say, all of these tasks are equally important. And the best way to tackle them is to take things slow and handle each task one by one.
Plan your moving budget in order to save time and money
It goes without saying that you want your move to be as effective and inexpensive as possible. This is why figuring out your budget is yet another of the Seattle office moving tips that will benefit you. Needless to say, your funds aren't limitless, and any overspending can damage your business. When planning your budget, take all aspects into consideration. You will need plenty of packing supplies to protect all of your equipment. You might also need to replace some furniture in the office. The largest portion of your budget will go toward hiring movers, so make sure to get a few quotes from different companies and compare them. Once you have a rough estimate of your spending, add a 10% buffer to that, just in case you run into some unexpected costs.
Involve your Seattle office employees in the moving process
You might be the boss, but you can't accomplish anything alone. And the same goes for your office relocating. Your employees can play a vital role in ensuring that everything goes smoothly, and as planned. Prepare your employees for the moving process by sharing your planned timeline with them, and creating a moving committee. With it, you'll be able to easily dedicate tasks, and organize everyone to maximize performance. The main benefit of involving your employees in the move is that they can help you design your new office, based on everyone's performance needs.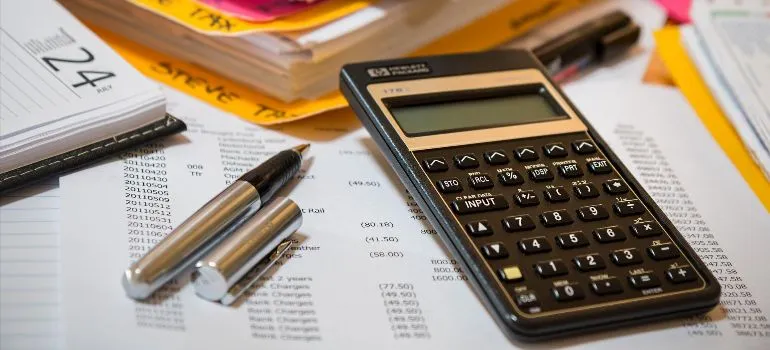 Get familiar with your new location
We always advise anyone buying a new office to go to it before the moving day and have a tour. If you know the exact layout of the floor, you'll know where you should place your equipment and furnishings ahead of time. This way, unpacking your office inventory and organizing your office space becomes drastically easier. If you can, ask your real estate company to provide you with a floorplan of the office. It will be very useful for our next Seattle office moving tip!
Design your office based on the floor plan
Knowing your new office floor plan and sticking to it is integral when relocating. A floor plan with accurate measurements can tell you whether or not you have room for all your furniture, and whether or not you can make adjustments. Once you know how big your workspace is, you'll know whether you need more furniture, or if you should rent a storage unit for the surplus.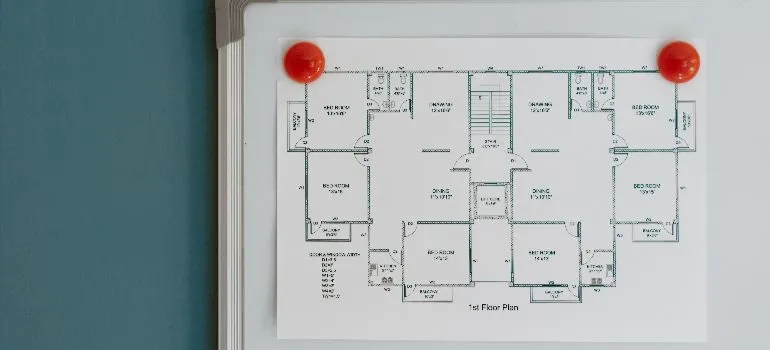 Before moving your office in Seattle, let everyone know about your address change
Getting lost in the hectic process of moving can cause you to forget a few crucial details. One of which is updating your address, both physically and digitally. You need to do this so your customers, business partners, and supplies can know where your new place of business is. So, update your website, voicemail, and business cards with your new address as soon as you can. Otherwise, your shipments can be delayed, your clients may get confused, and this will all lead to costly downtime.
Choose the best time for your move
To reduce the downtime, stress, and customer loss, you need to pick the perfect time for moving your Seattle office. For example, if you run a type of business that does exceptionally well during winter holidays, it makes no sense to relocate in that period. You also need to decide what your moving days will be. Weekends will work better for you, but that's when movers are in higher demand, so book early.
Make non-essential items a priority
One of the best Seattle office moving tips is to pace yourself and conserve energy. Remember, moving your office is a marathon, not a spring. Separate your items into essential and non-essential. Then, pack up all your non-essentials first, and move them to your new office ahead of schedule. This will leave you with only the essential items which you need in order to operate. Not only will you be able to keep working, but you'll also have more space to move in. Then, when the moving day itself arrives, you'll have more energy to efficiently pack your important supplies.
Rely on the advice of your Seattle office moving crew
If you want your relocation to be successful, hiring reliable commercial movers is crucial. Mainly because they know all the Seattle office moving tips and tricks needed for success. Furthermore, their experience allows them to easily overcome any obstacle that comes their way. Even though you have a thorough plan worked out, don't be afraid to ask your movers for advice and opinions. They will do their best to assess the situation, and work with you towards the best solution possible.
Let our team put together a comprehensive moving plan for you. Complete our simple free quote form or contact us at 1-888-300-7222.